News are only available in the original language.
Actualité
Plantation d'un arbre en l'honneur du Prince Charles
Leurs Altesses Royales le Grand-Duc héritier, la Grande-Duchesse héritière et leur fils, le Prince Charles se sont rendus cet après-midi au parc Pescatore pour la plantation d'un arbre en l'honneur du petit Prince, une initiative du Gouvernement pour fêter sa naissance.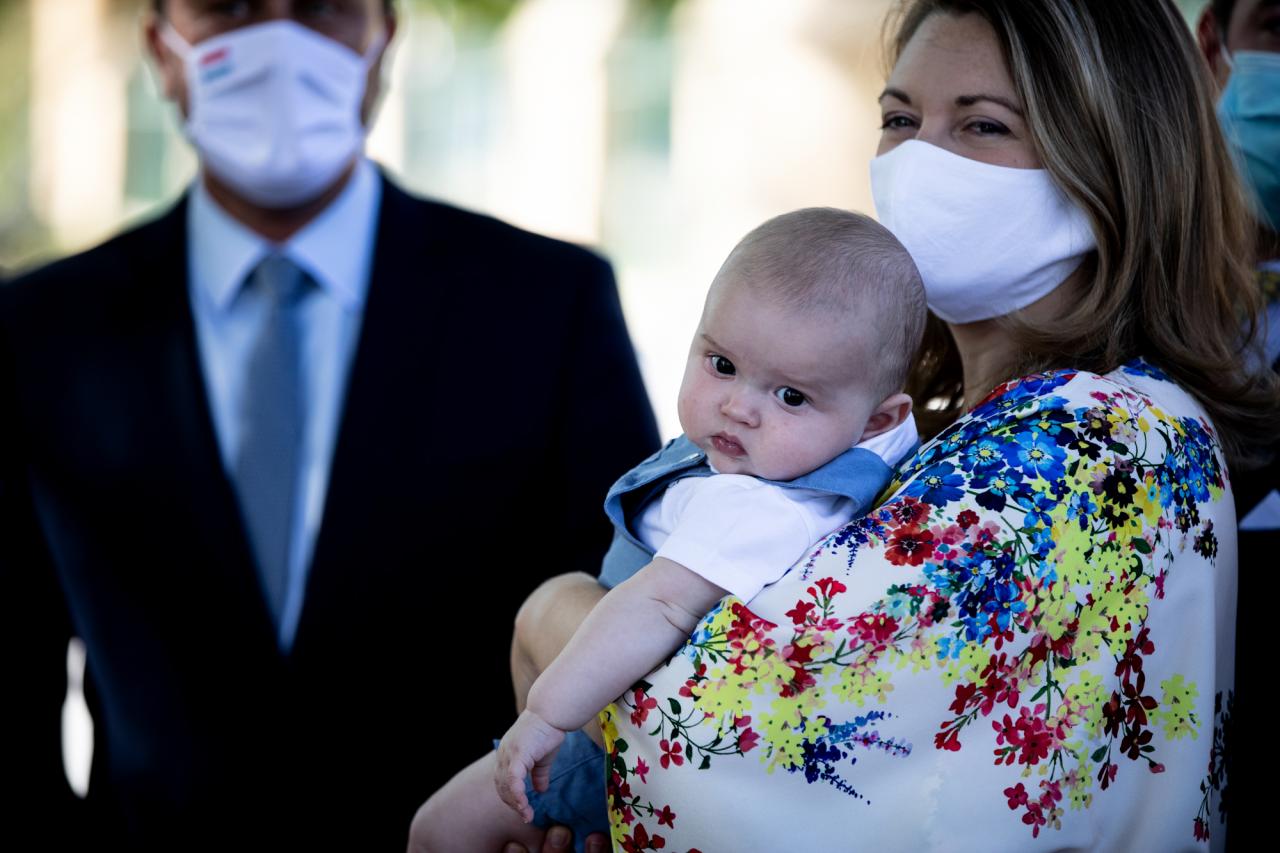 © Maison du Grand-Duc / Sophie Margue
2020: Planting of a tree in honour of Prince Charles
Le Couple héritier, accompagné de Monsieur Xavier Bettel, Premier ministre, Monsieur Dan Kersch, Vice-Premier ministre, Madame Lydie Polfer, Bourgmestre de la Ville de de Luxembourg et de Monsieur Serge Wilmes, Premier échevin de la Ville de Luxembourg, s'est recueilli en premier lieu devant l'arbre honorant la vie du Grand-Duc Jean, avant de se diriger vers l'emplacement où l'arbre du Prince Charles a été planté.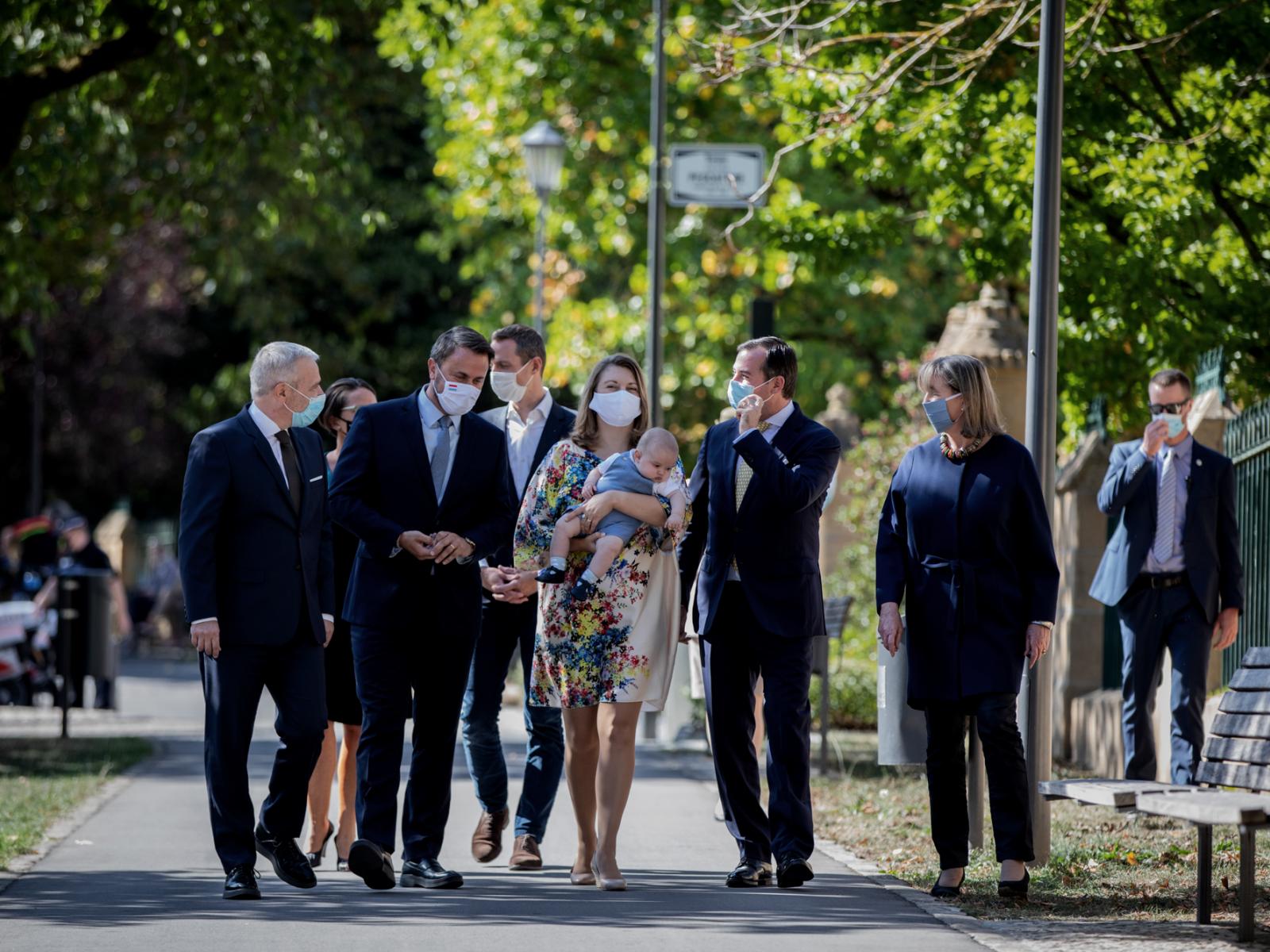 © Maison du Grand-Duc / Sophie Margue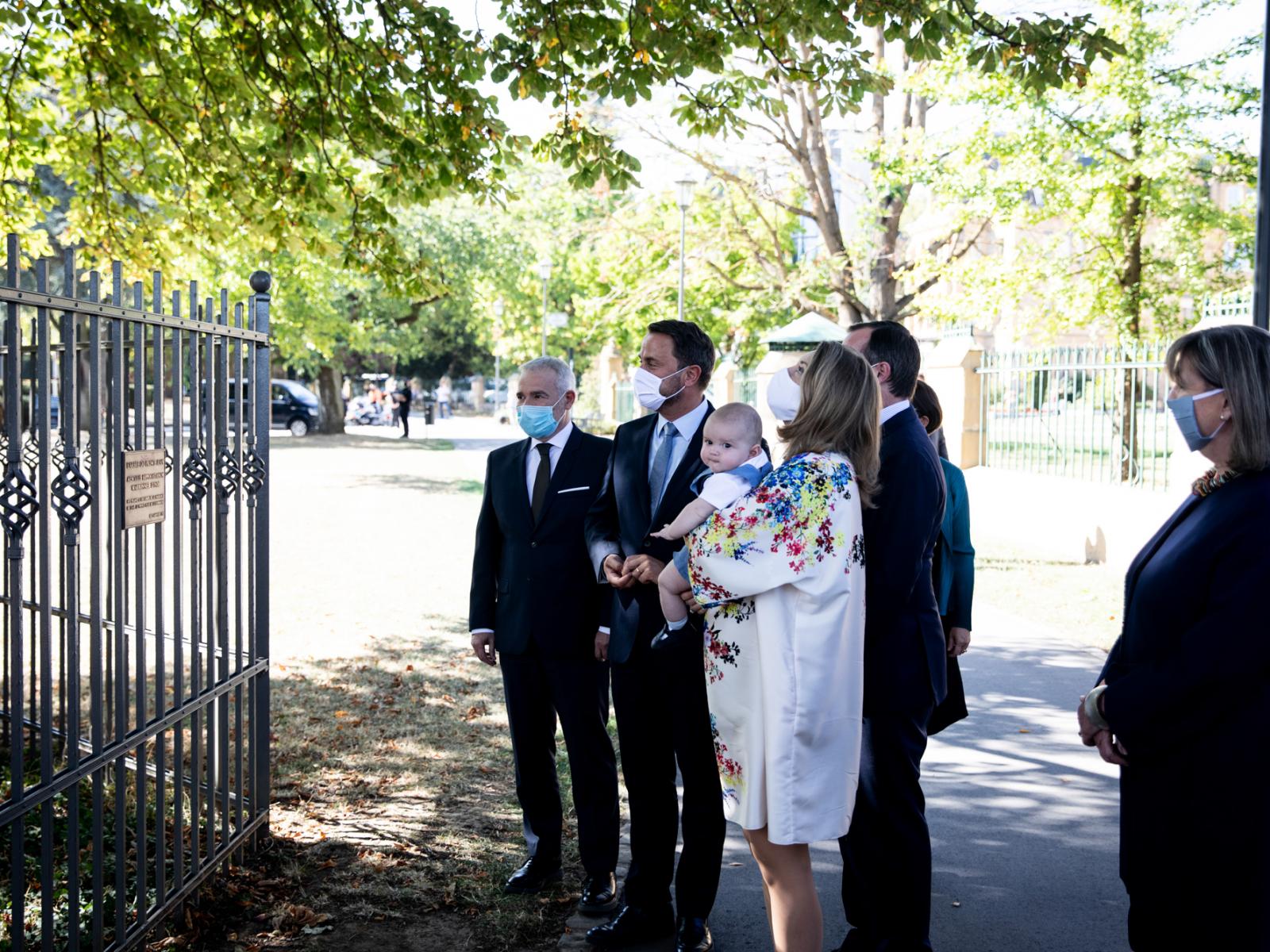 © Maison du Grand-Duc / Sophie Margue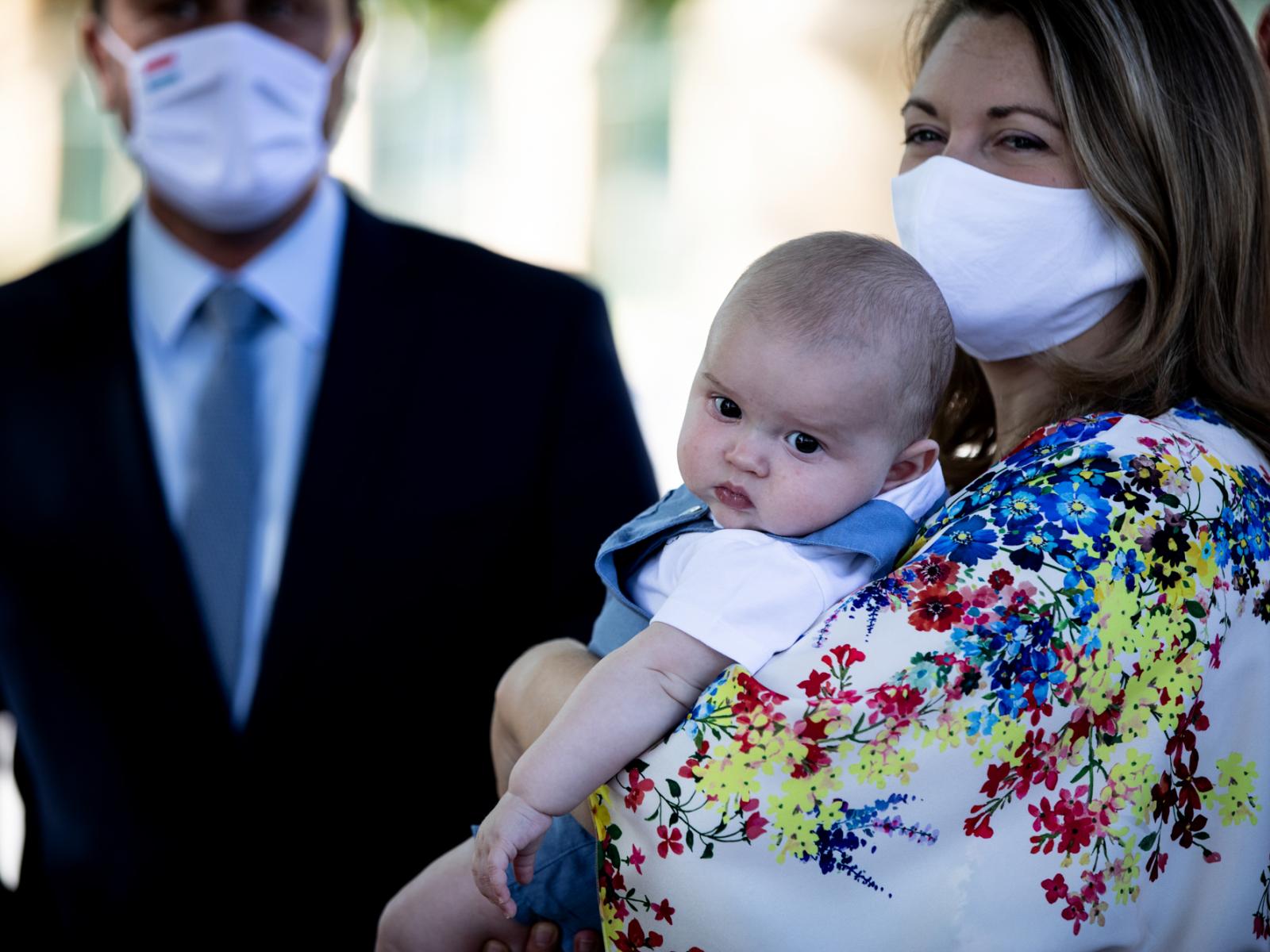 © Maison du Grand-Duc / Sophie Margue
2020: Planting of a tree in honour of Prince Charles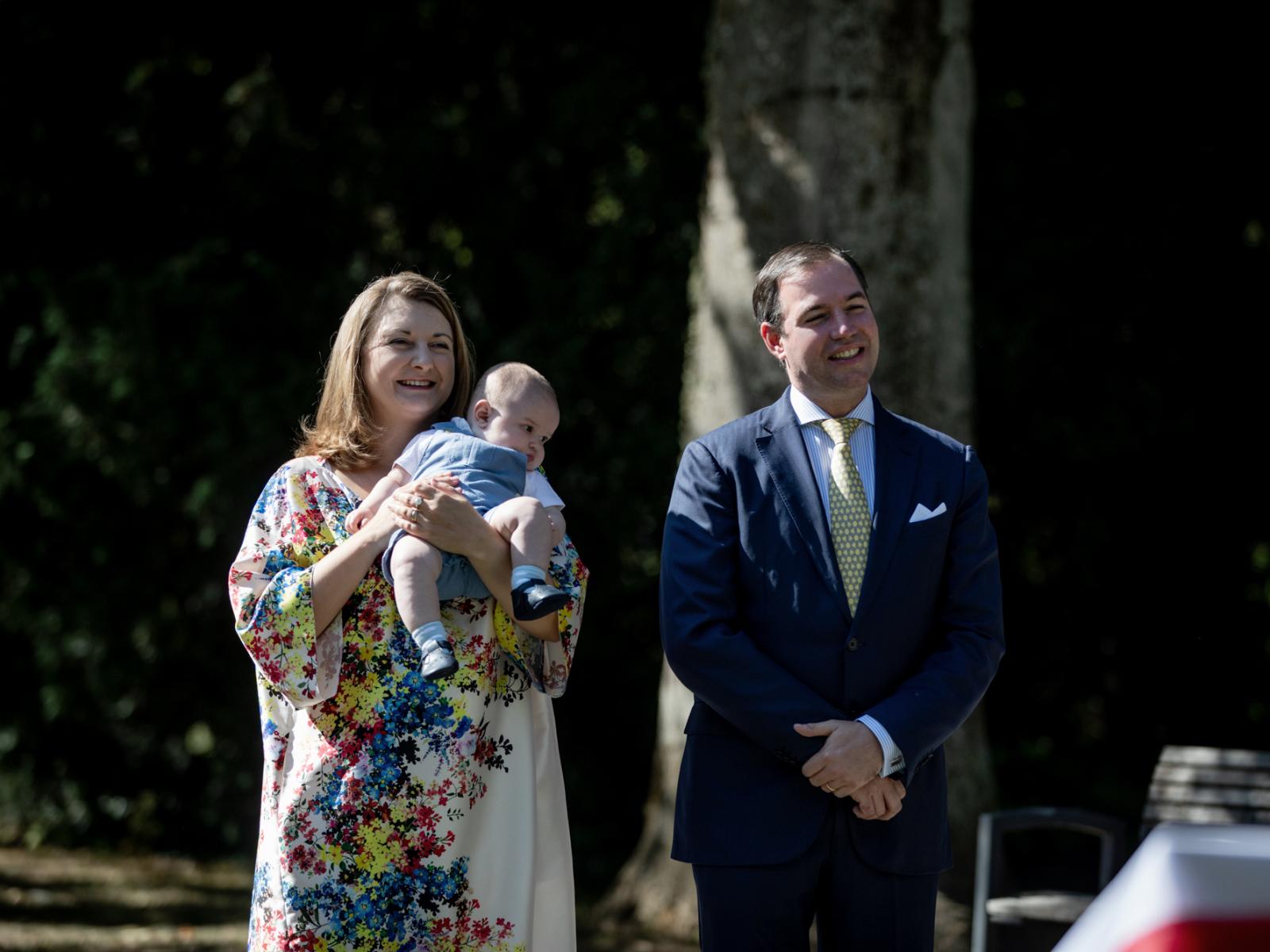 © Maison du Grand-Duc / Sophie Margue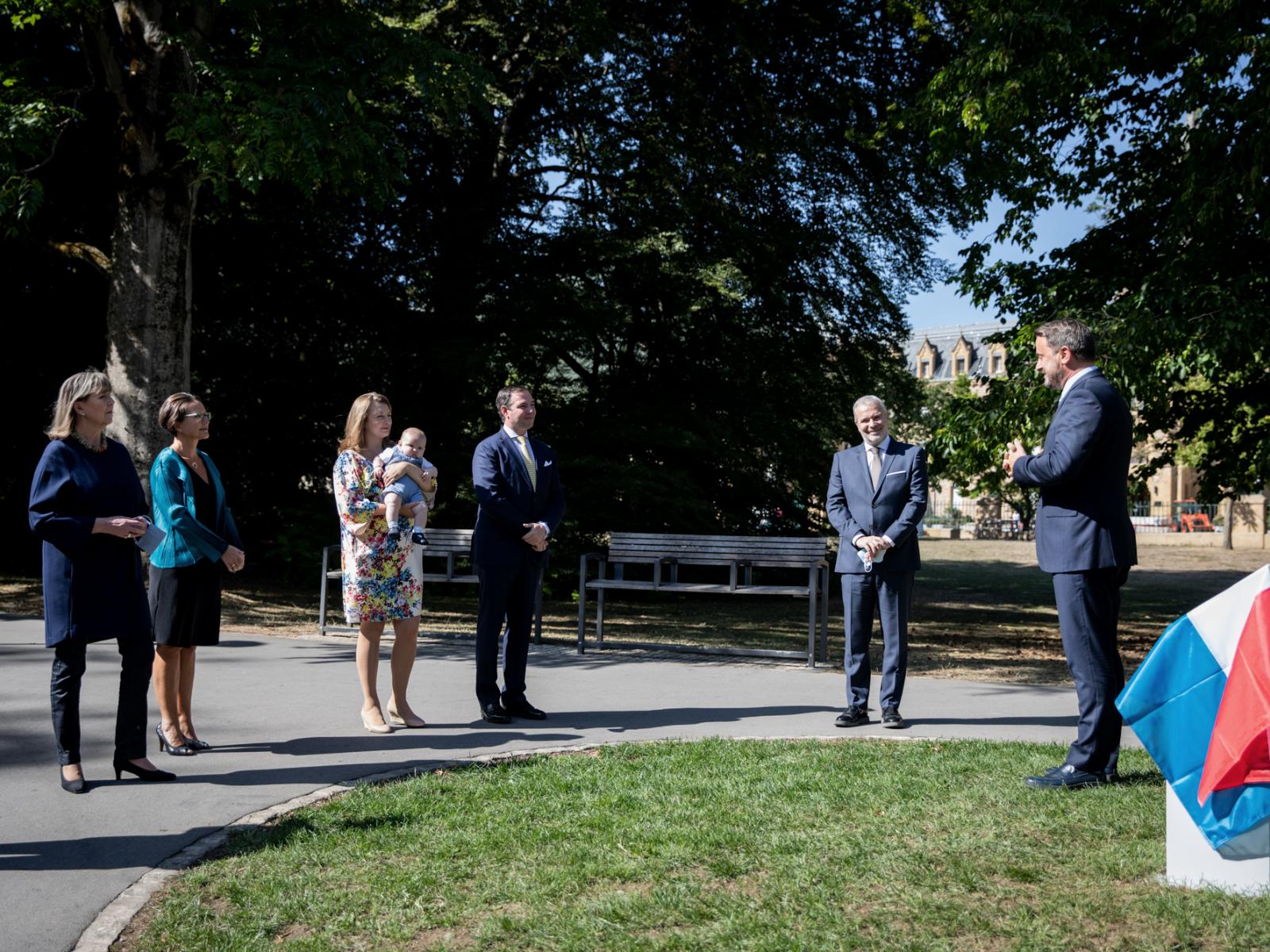 © Maison du Grand-Duc / Sophie Margue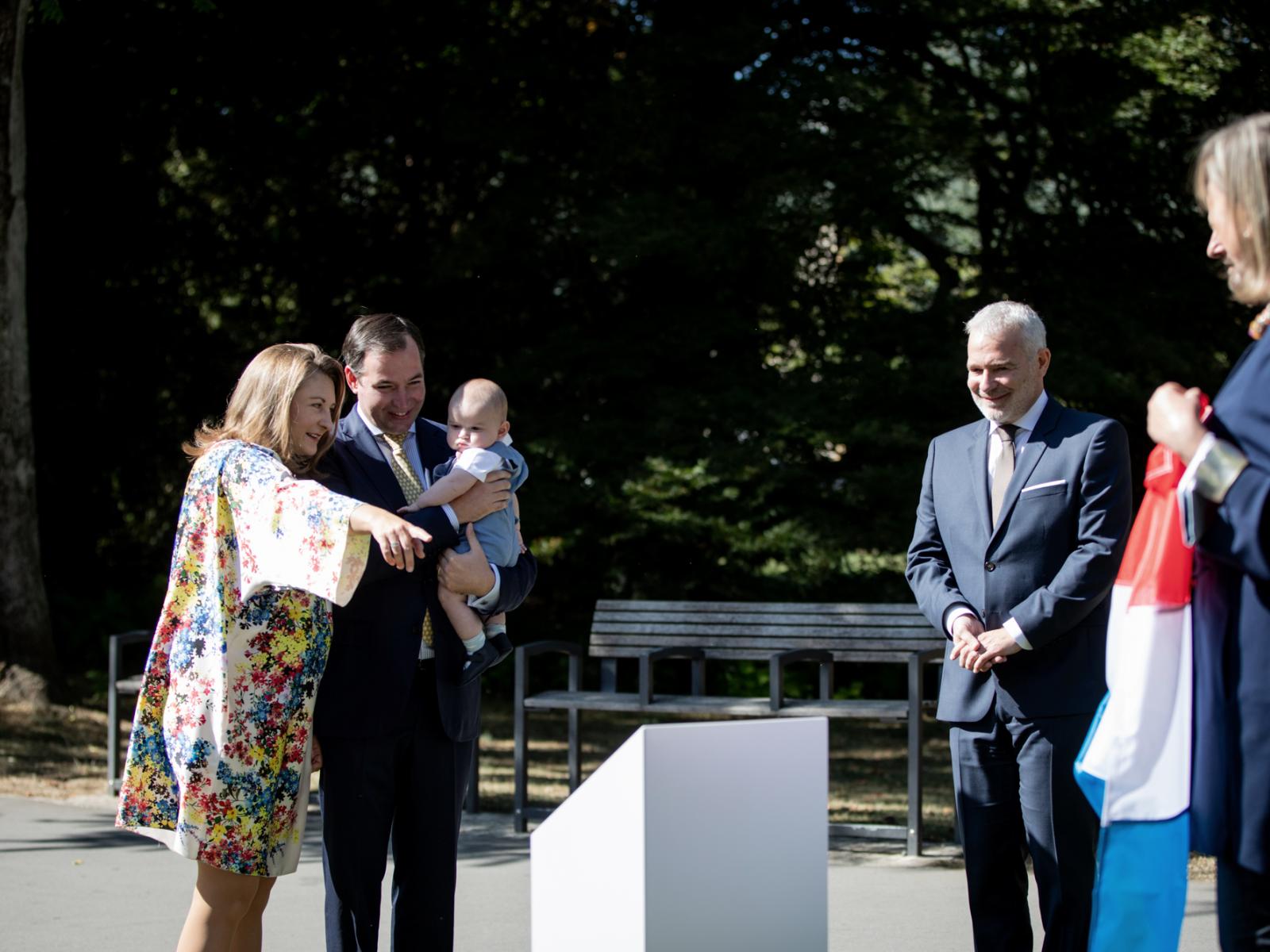 © Maison du Grand-Duc / Sophie Margue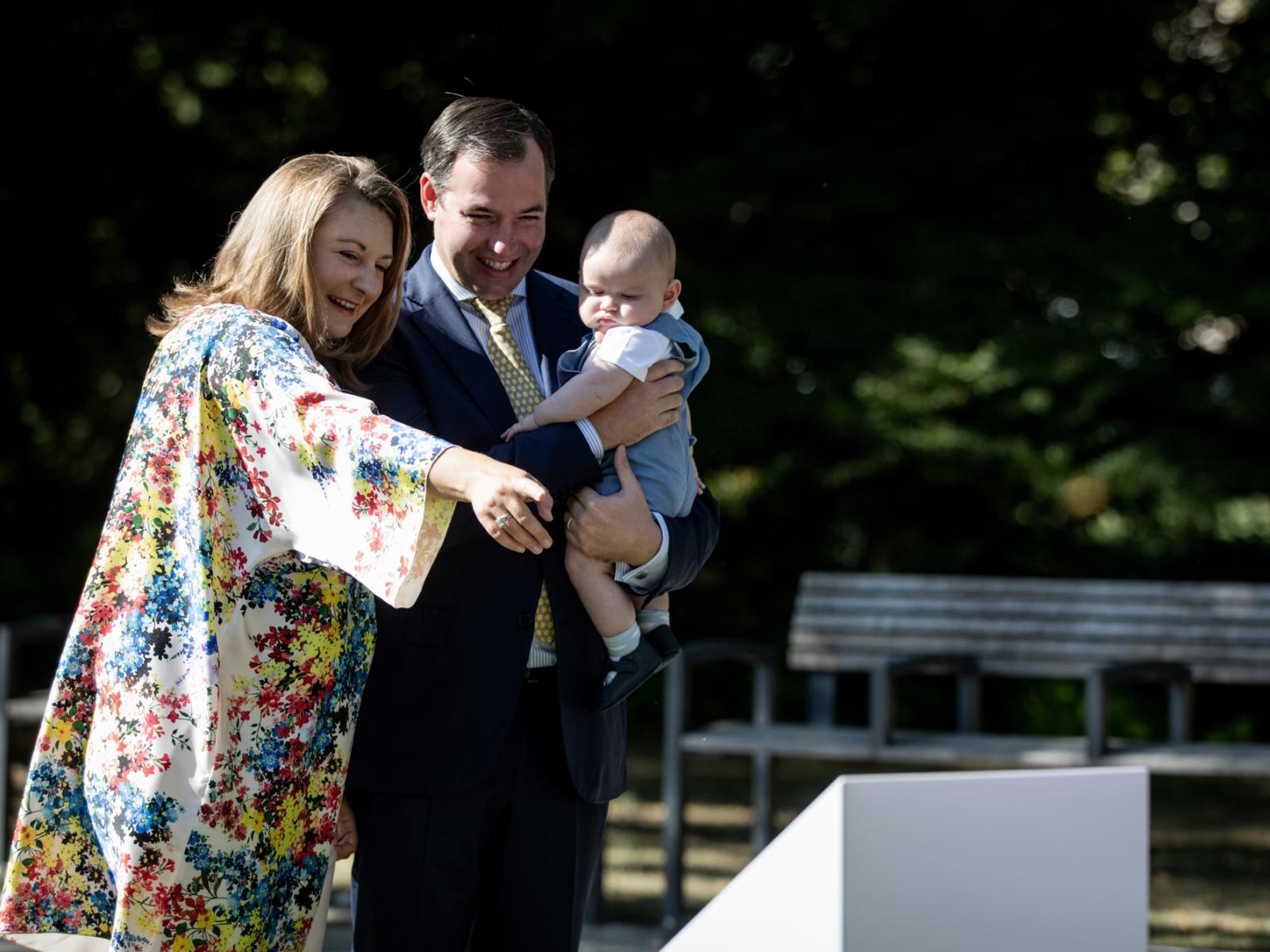 © Maison du Grand-Duc / Sophie Margue
2020: Planting of a tree in honour of Prince Charles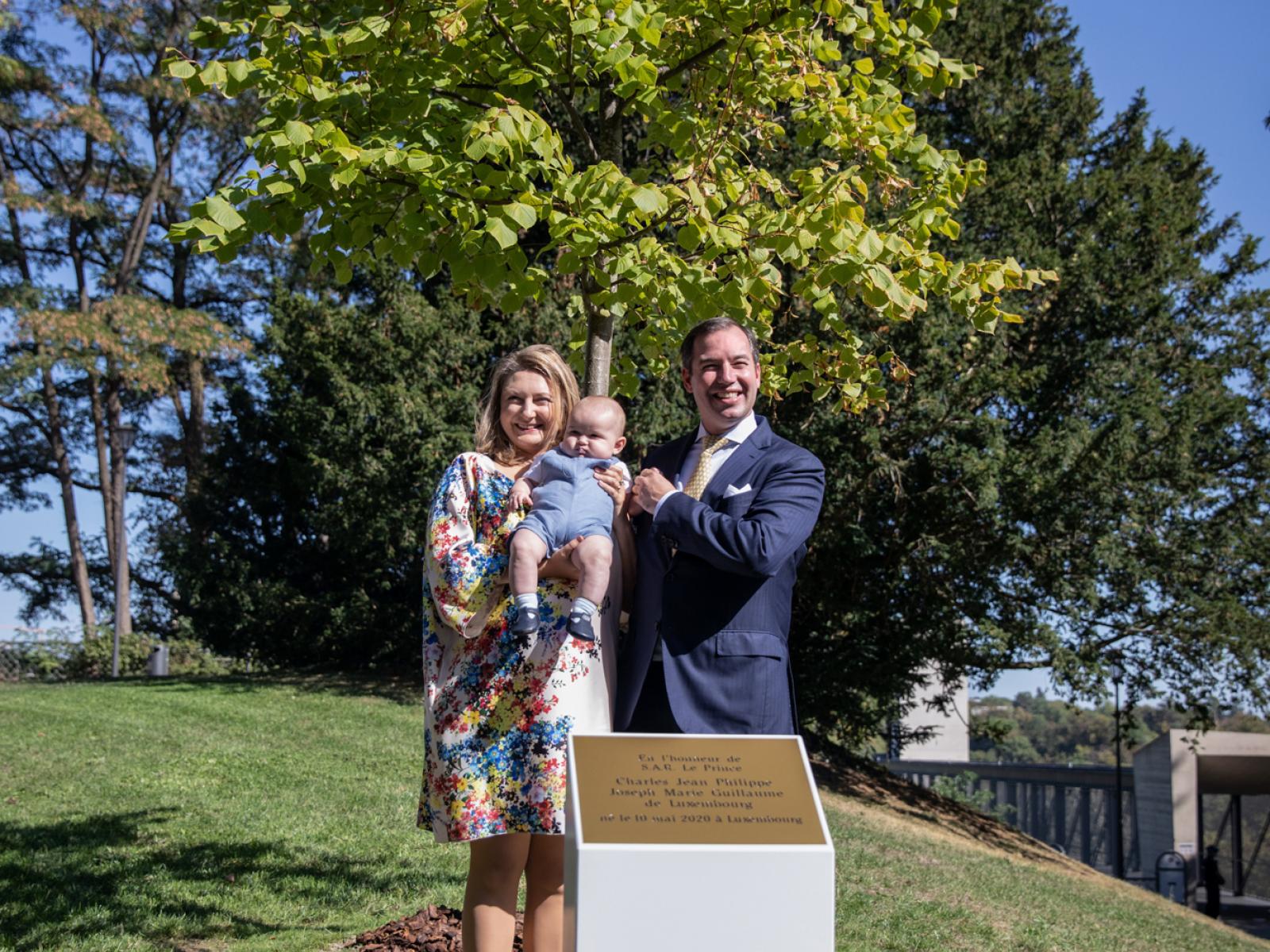 © Maison du Grand-Duc / Sophie Margue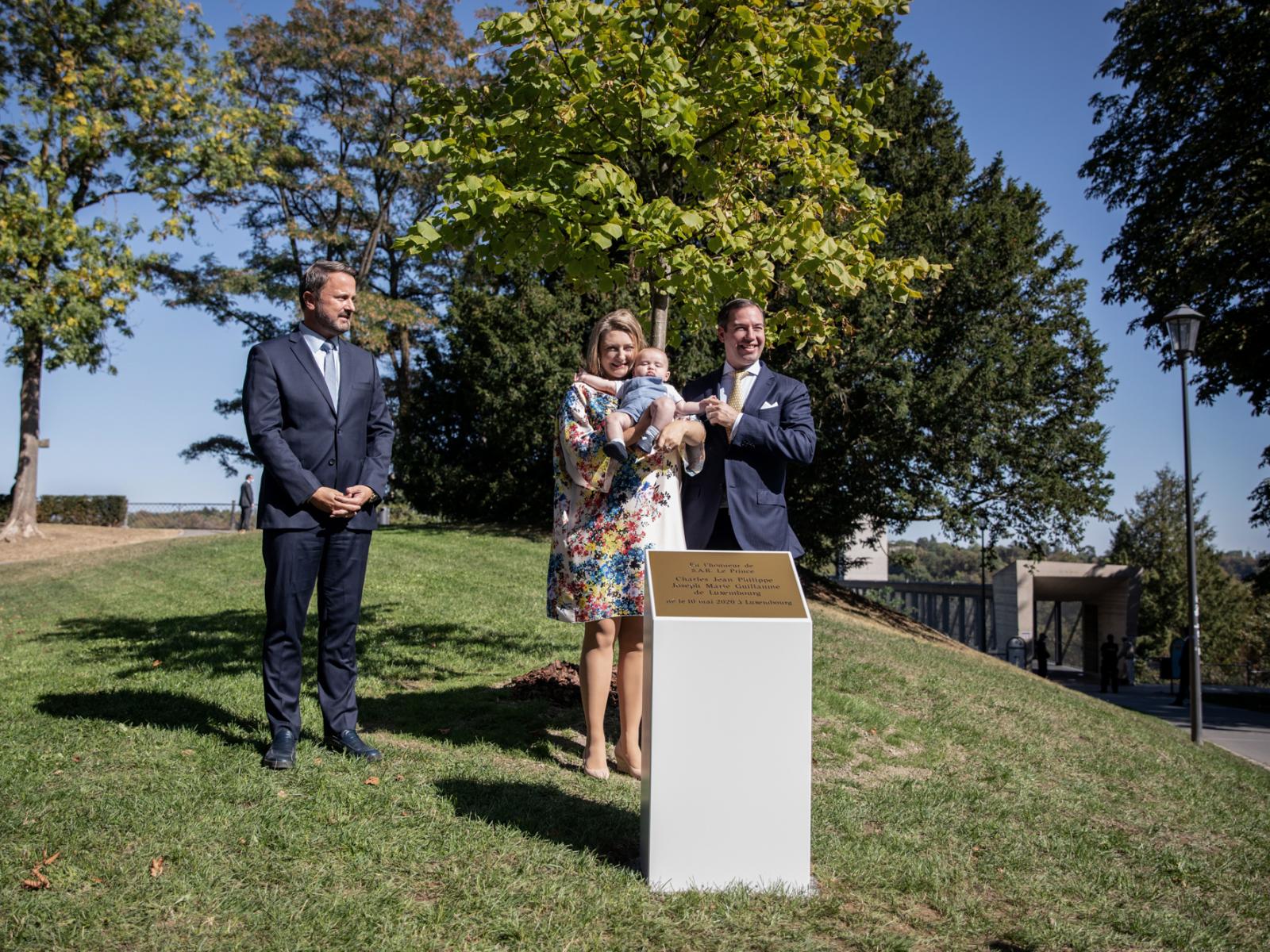 © Maison du Grand-Duc / Sophie Margue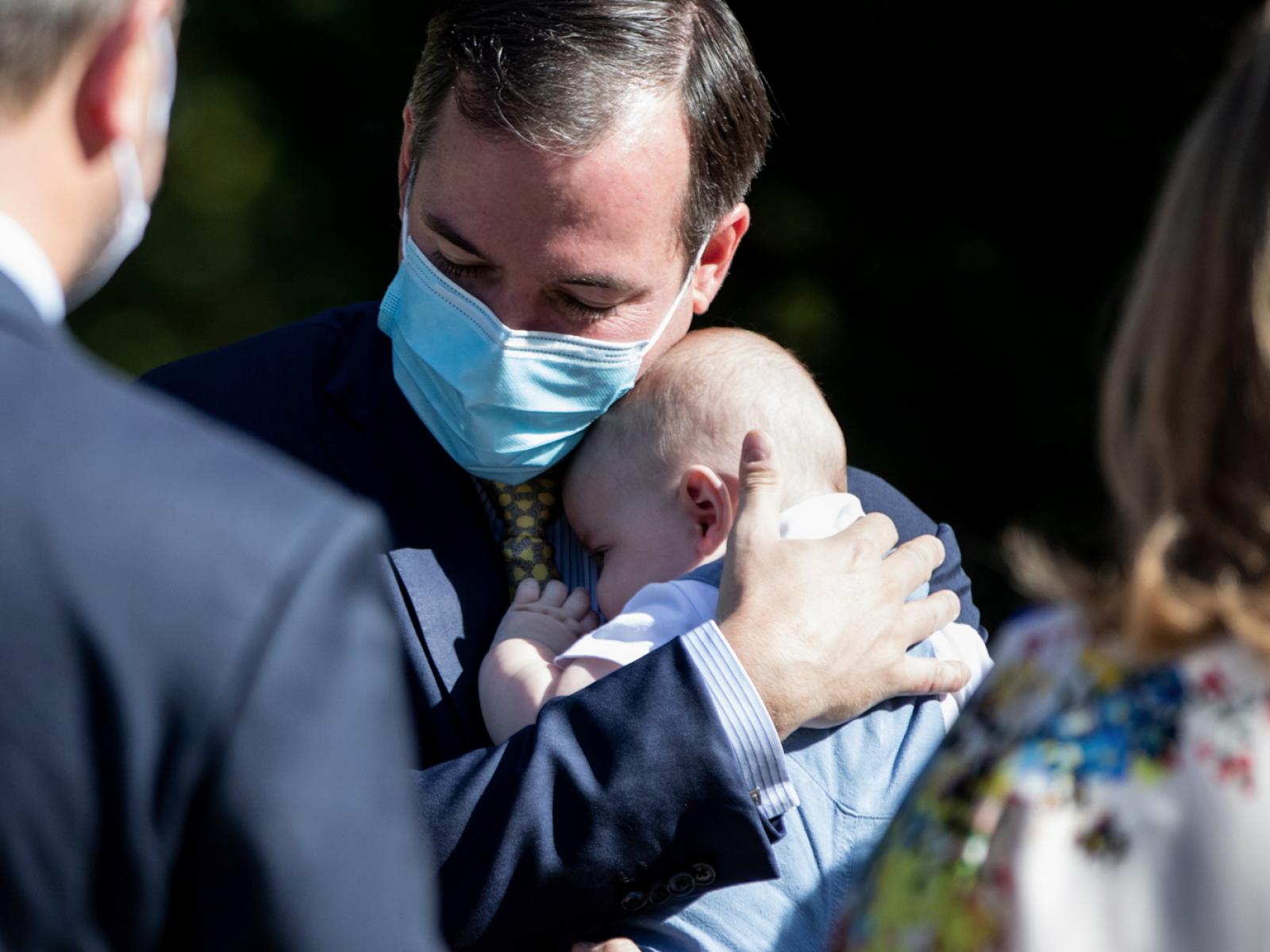 © Maison du Grand-Duc / Sophie Margue
2020: Planting of a tree in honour of Prince Charles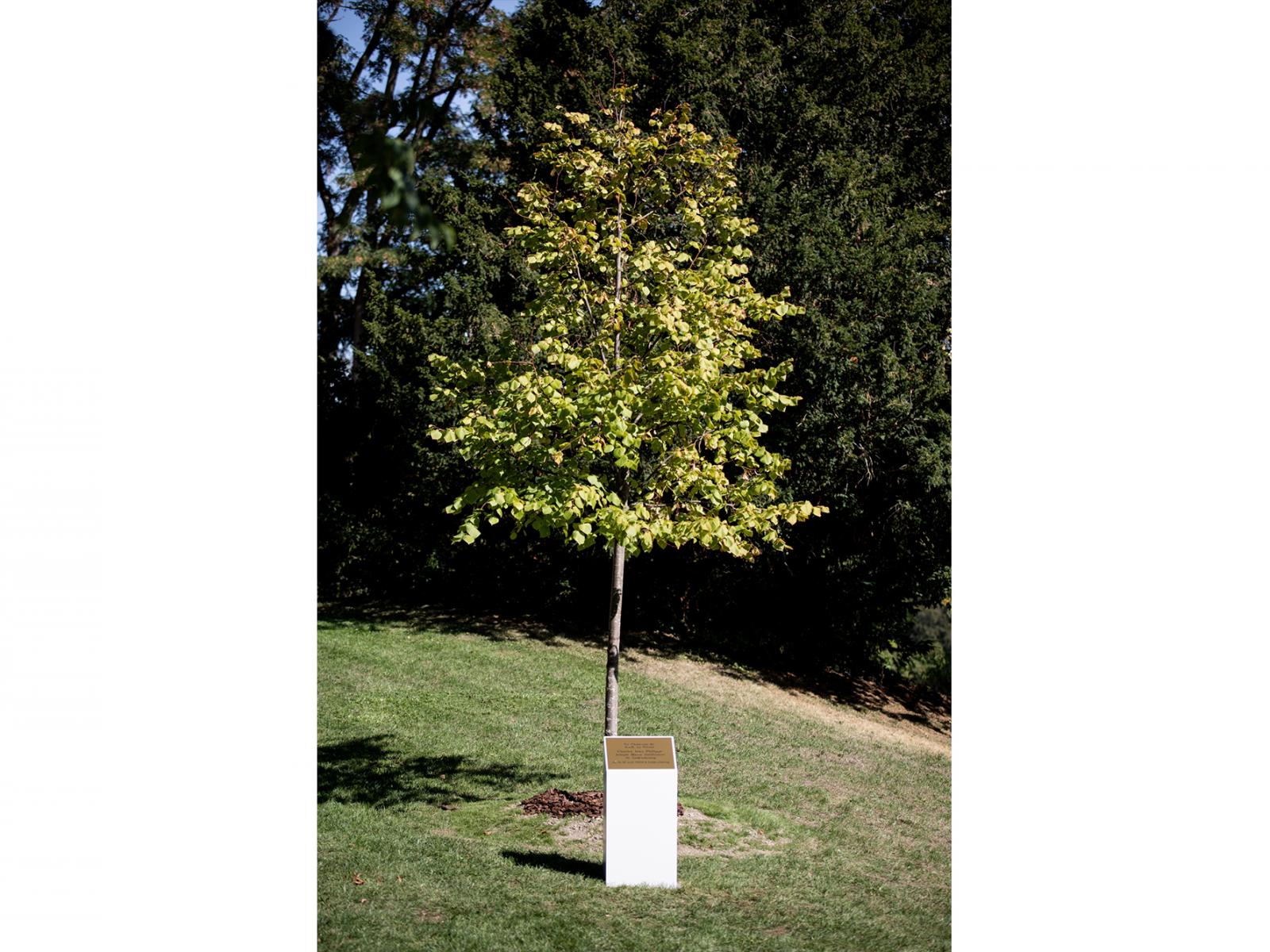 © Maison du Grand-Duc / Sophie Margue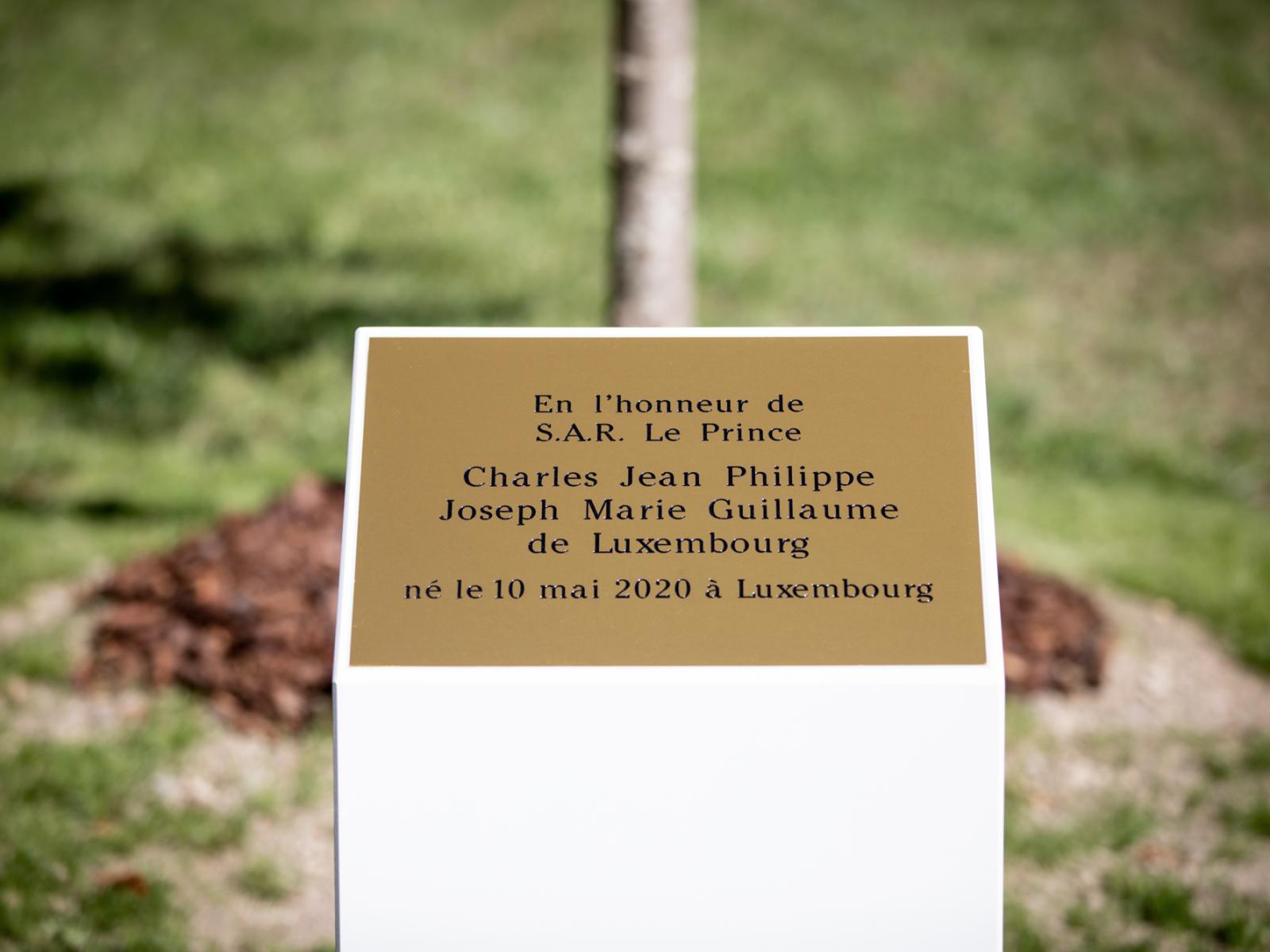 © Maison du Grand-Duc / Sophie Margue