News are only available in the original language.
Actualité
Ouverture de la "KlimaExpo" - Premier salon national sur le climat
KlimaExpo, le premier salon luxembourgeois dédié au climat, a ouvert aujourd'hui ses portes au public. S.A.R. le Grand-Duc, fortement attaché à la cause climatique, était présent pour cet événement, accompagné de Madame Carole Dieschbourg, ministre de l'Environnement, du Climat et du Développement durable et de Monsieur Claude Turmes, ministre de l'Énergie.
© Maison du Grand-Duc / Sophie Margue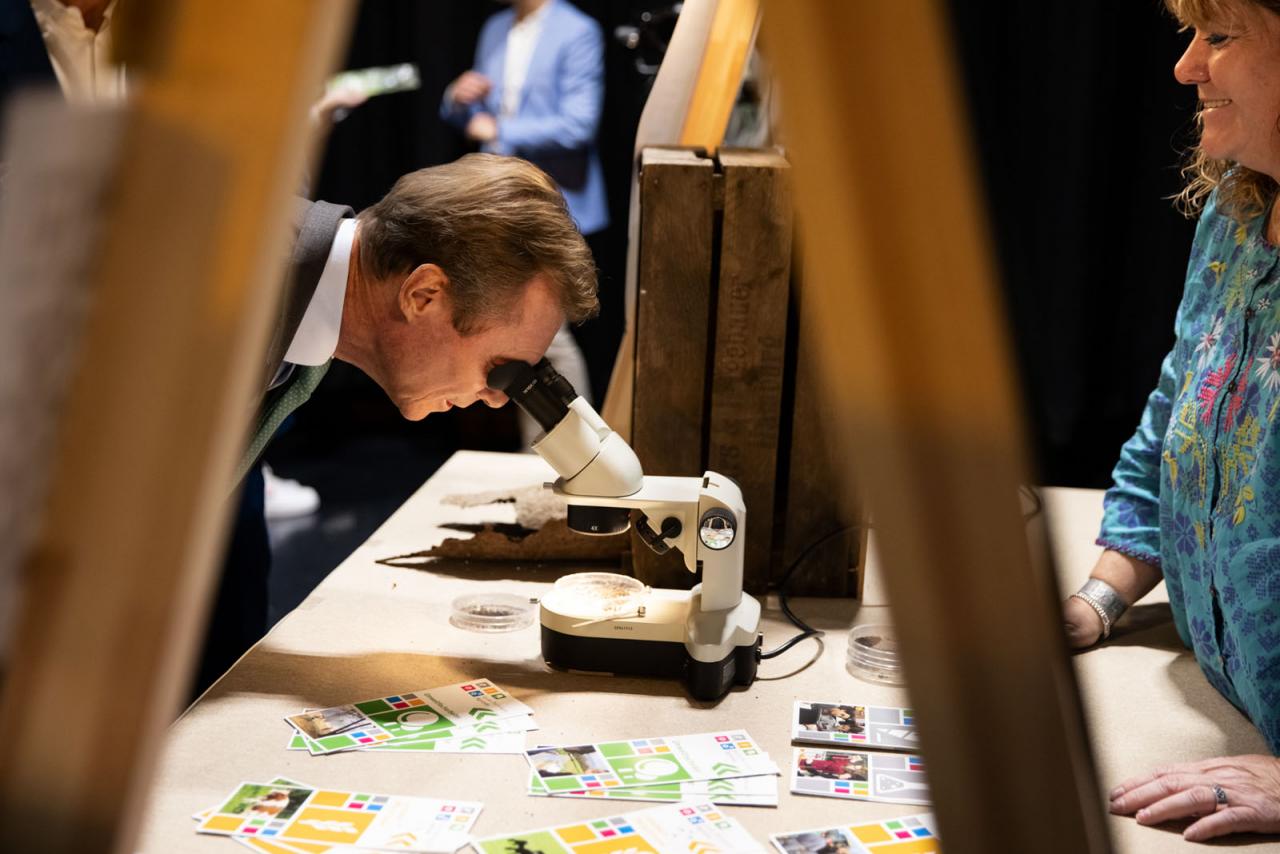 Avec en ligne de mire le réchauffement climatique, l'exposition a été pensée comme une plateforme d'échange, d'apprentissage et de découverte.
Dans cette optique, le Chef de l'État s'est entretenu avec des exposants au sujet des initiatives et des solutions imaginées pour préserver notre climat. Une visite qui s'est poursuivie par la découverte de l'exposition mobile « The Climate Countown – The Road to 2050 » illustrant l'effort mondial dans la lutte face au changement climatique.
© Maison du Grand-Duc / Sophie Margue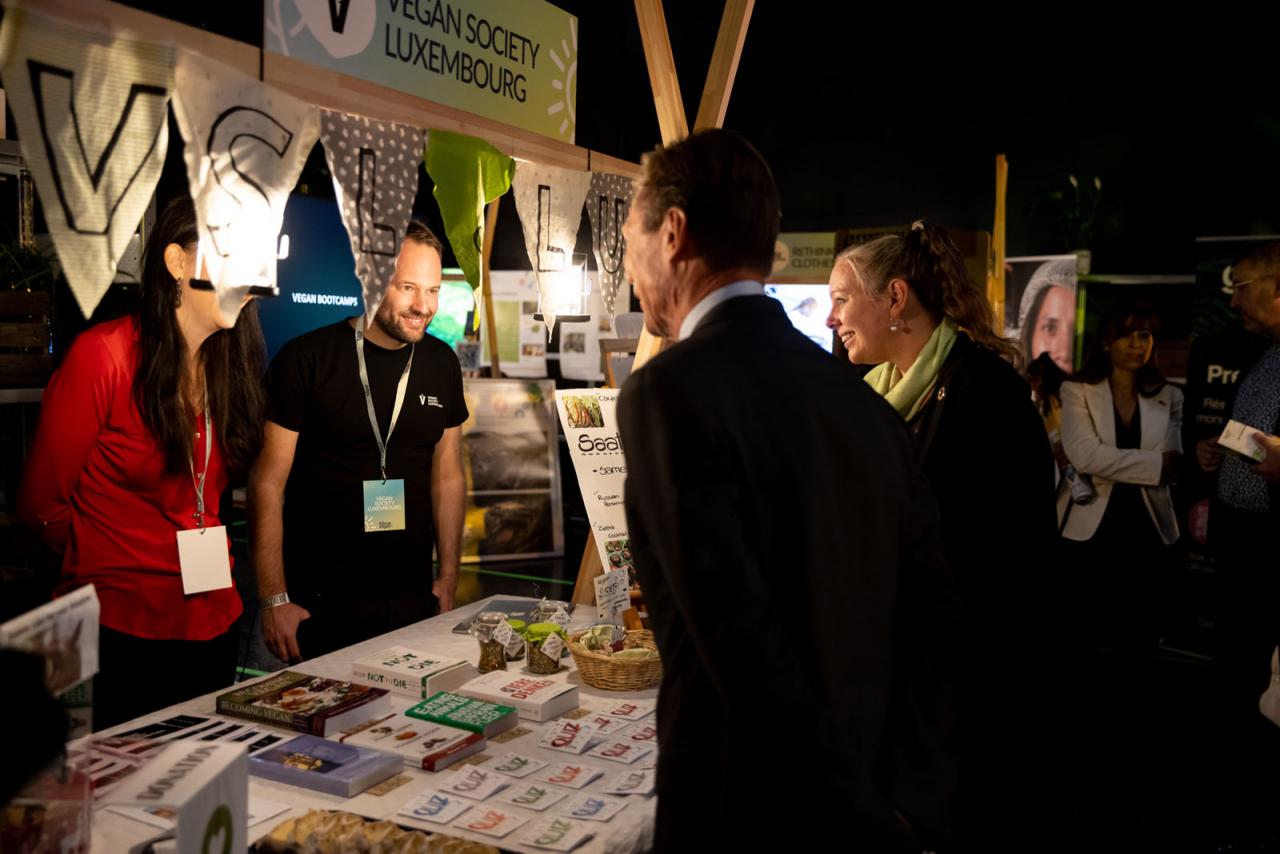 La venue s'est conclue par une rencontre de l'équipe de « youth4planet » à l'origine de l'initiative « CreatiVelo », qui verra de jeunes e-cyclistes sillonner les routes menant à Glasgow, ville accueillant la prochaine COP26. S.A.R. a salué leur engagement et leur a souhaité beaucoup de courage pour cette aventure.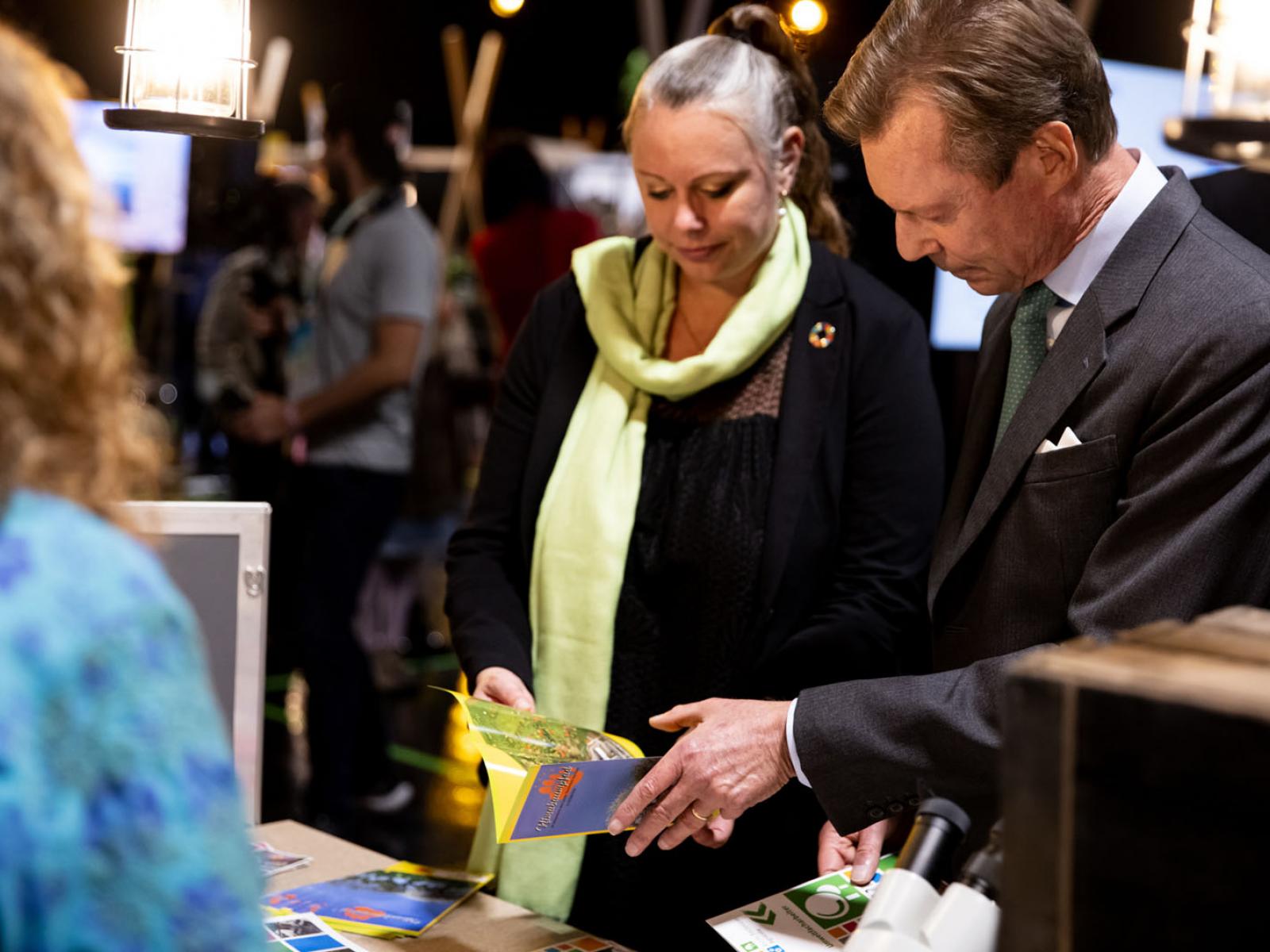 © Maison du Grand-Duc / Sophie Margue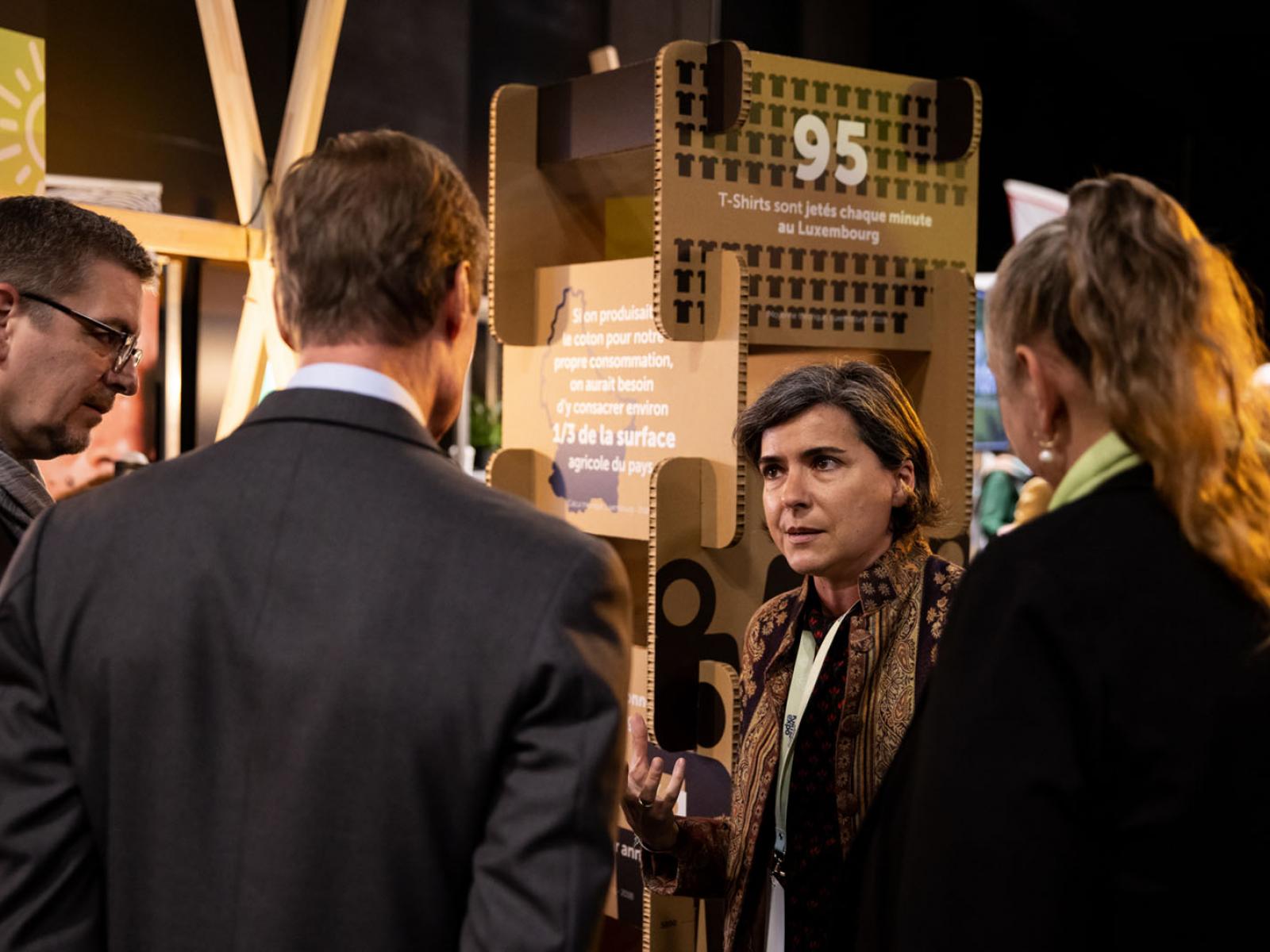 © Maison du Grand-Duc / Sophie Margue
© Maison du Grand-Duc / Sophie Margue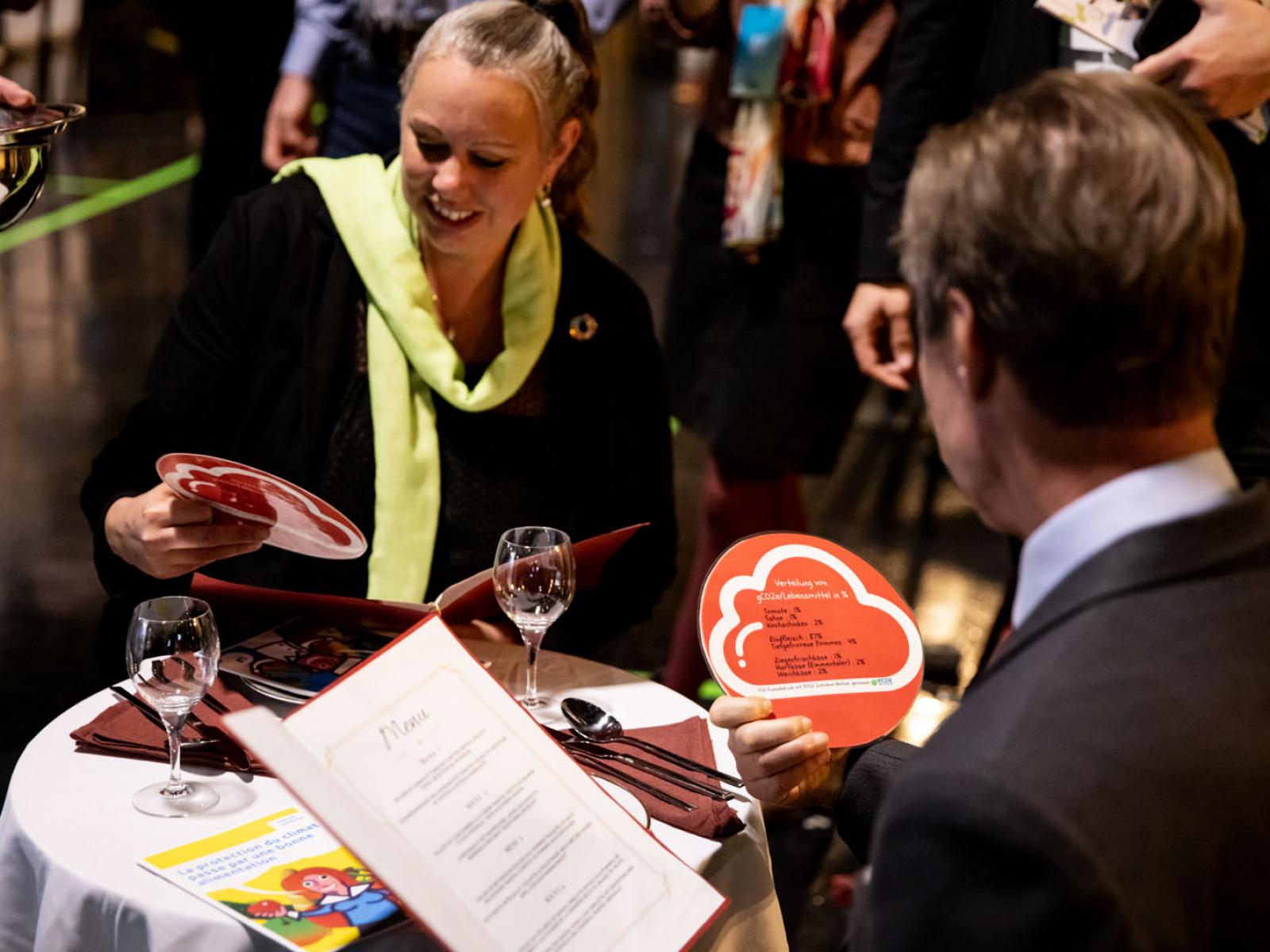 © Maison du Grand-Duc / Sophie Margue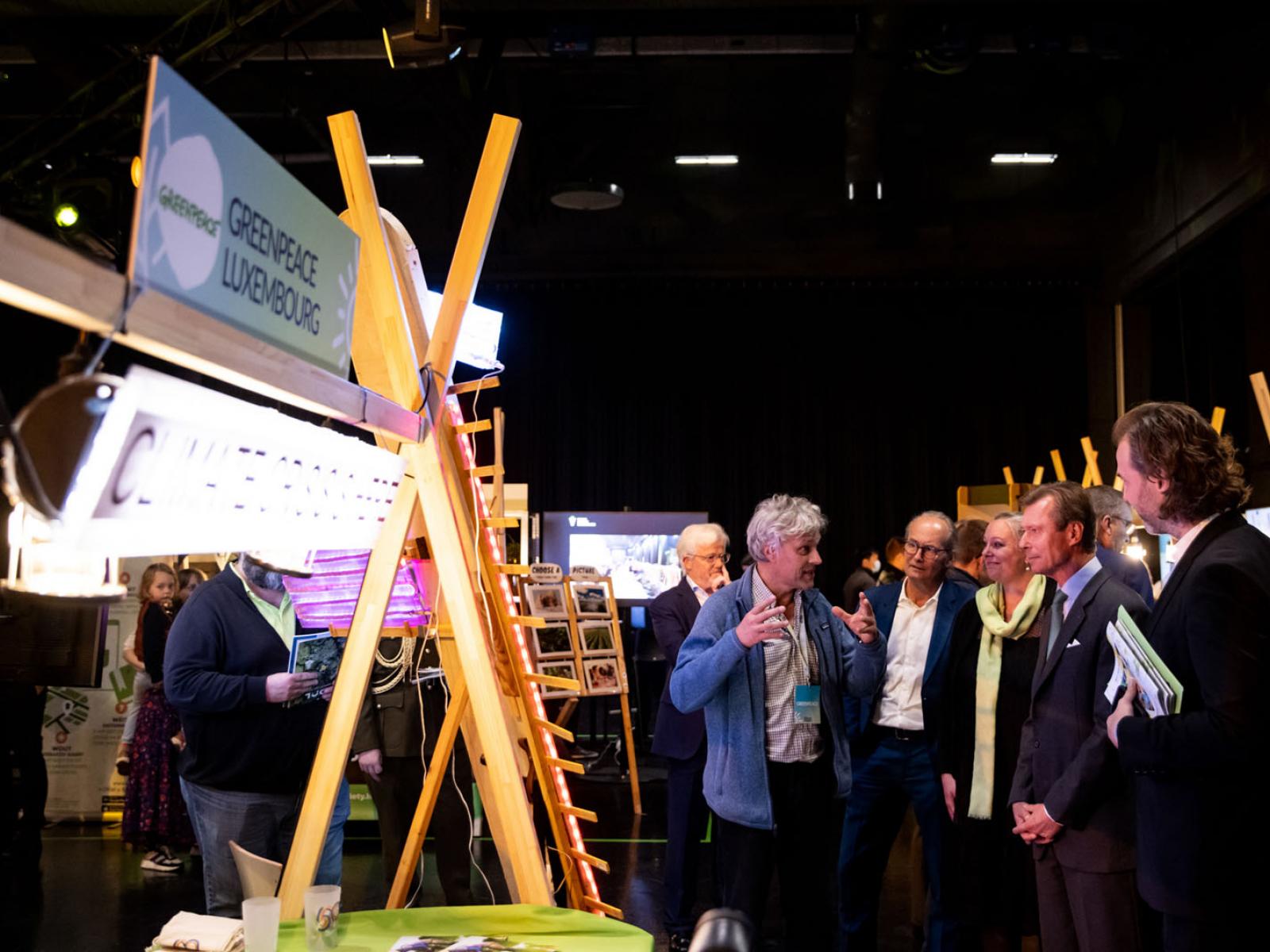 © Maison du Grand-Duc / Sophie Margue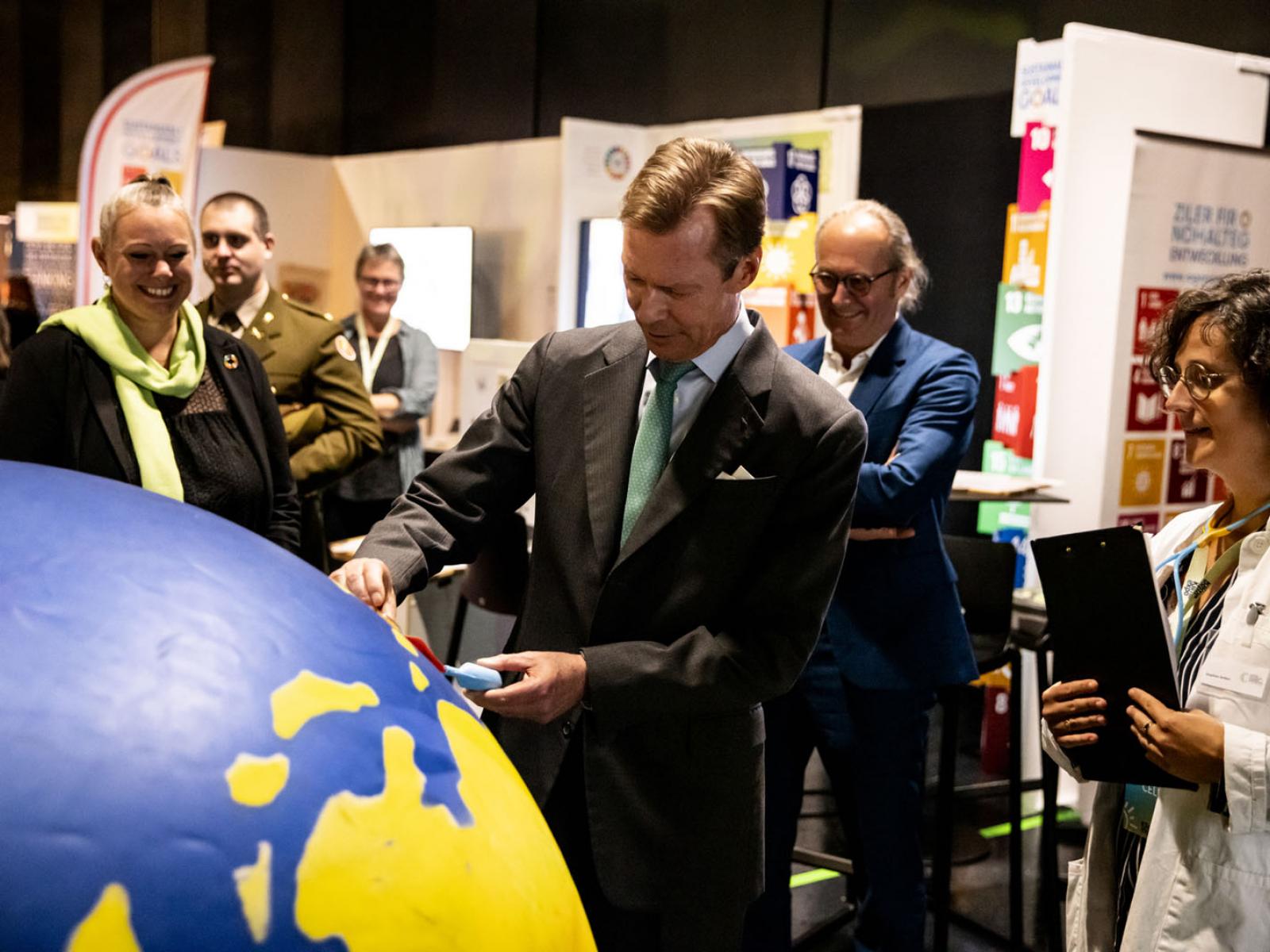 © Maison du Grand-Duc / Sophie Margue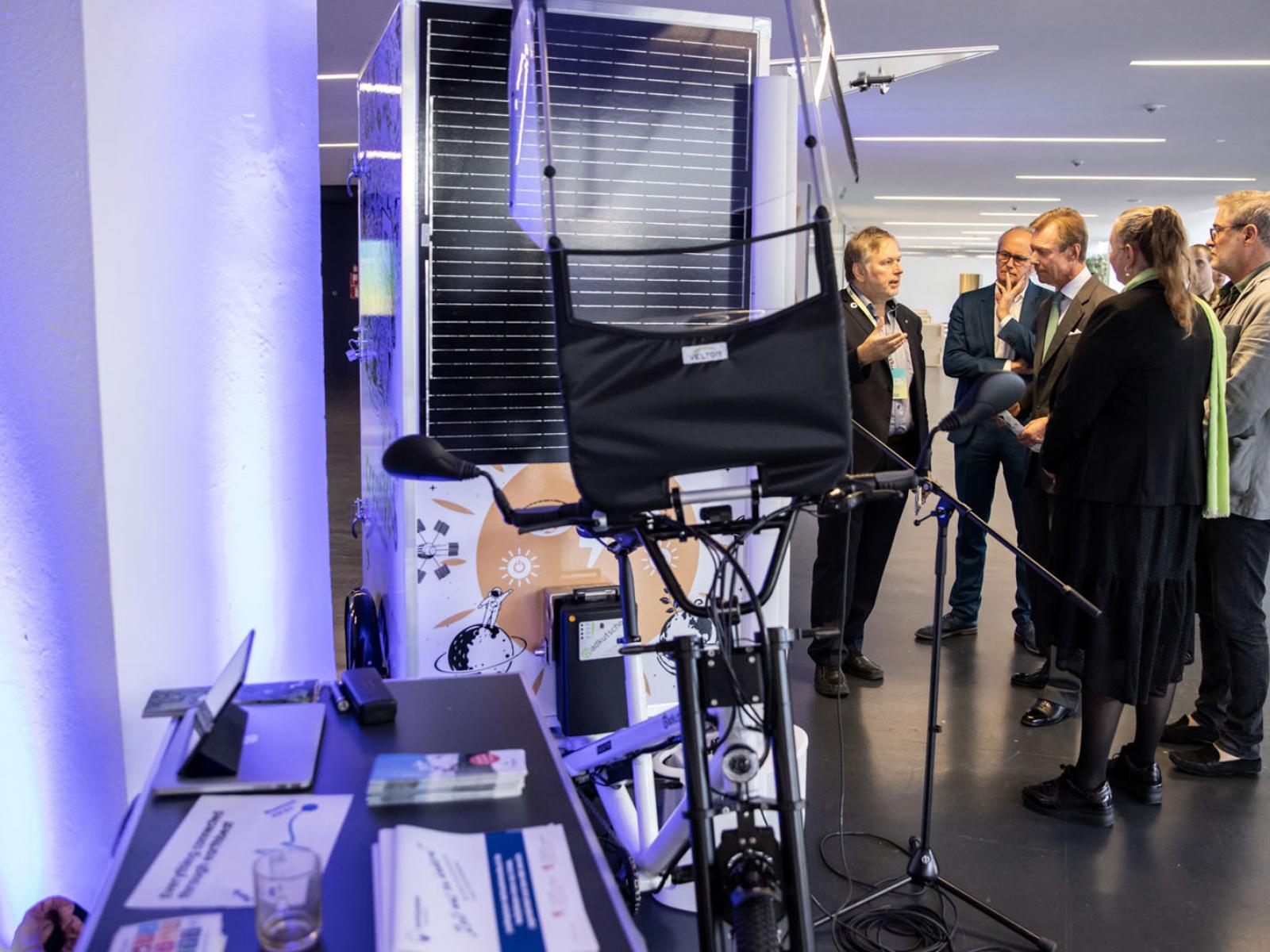 © Maison du Grand-Duc / Sophie Margue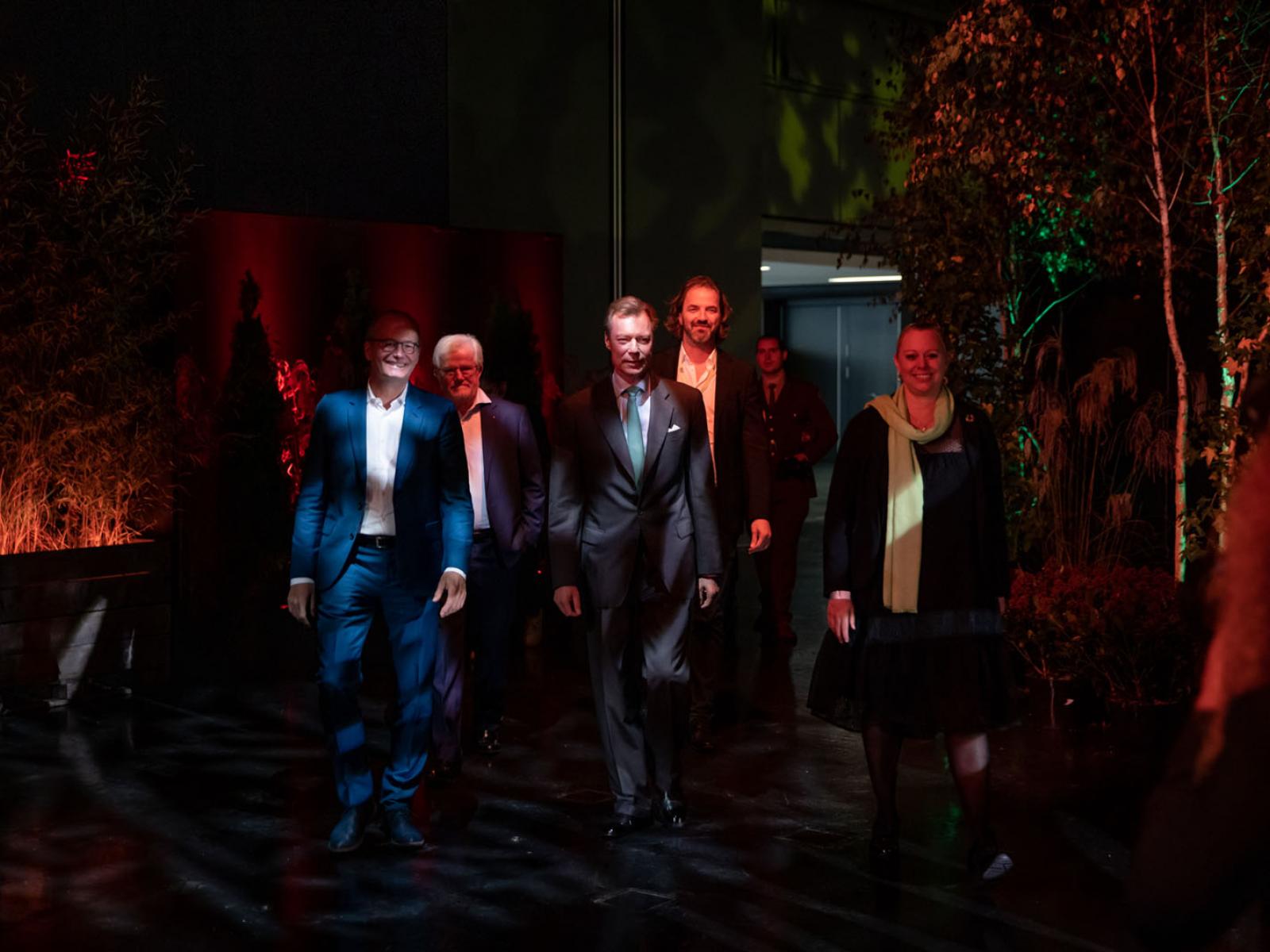 © Maison du Grand-Duc / Sophie Margue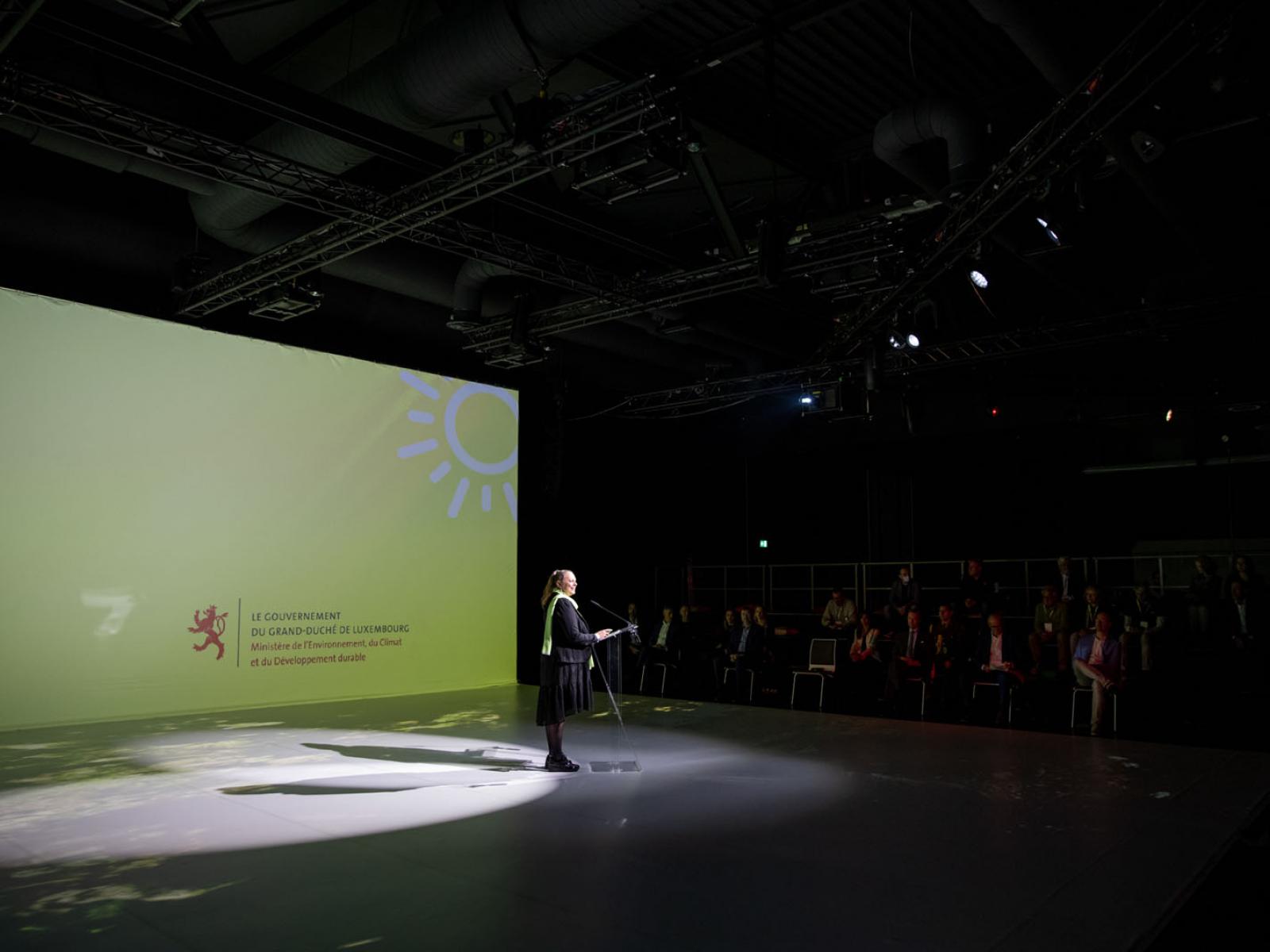 © Maison du Grand-Duc / Sophie Margue
© Maison du Grand-Duc / Sophie Margue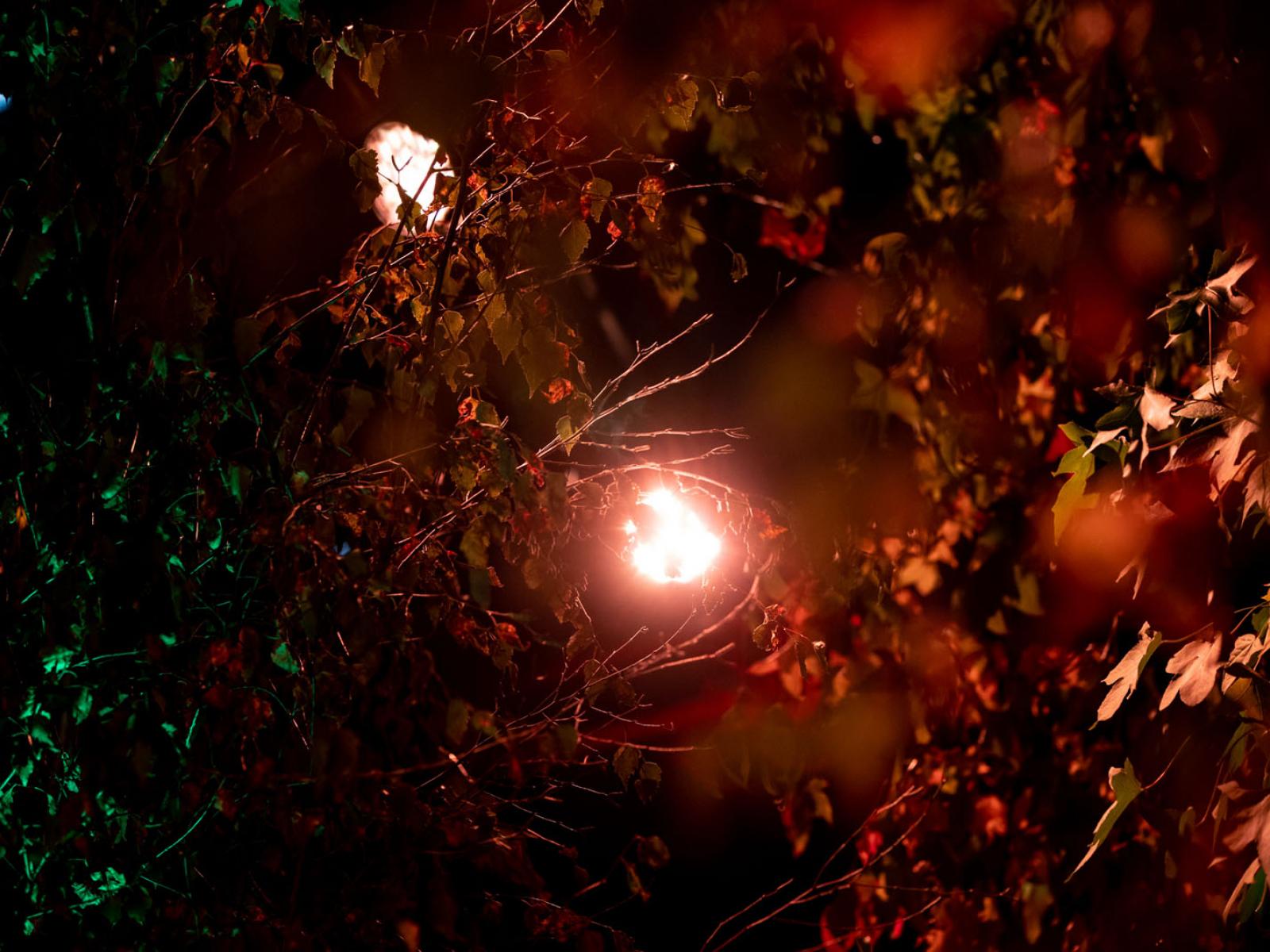 © Maison du Grand-Duc / Sophie Margue