The Grand Ducal Family
H.R.H. Grand Duchess Joséphine-Charlotte
11 October 1927
at the Royal Palace in Brussels, Belgium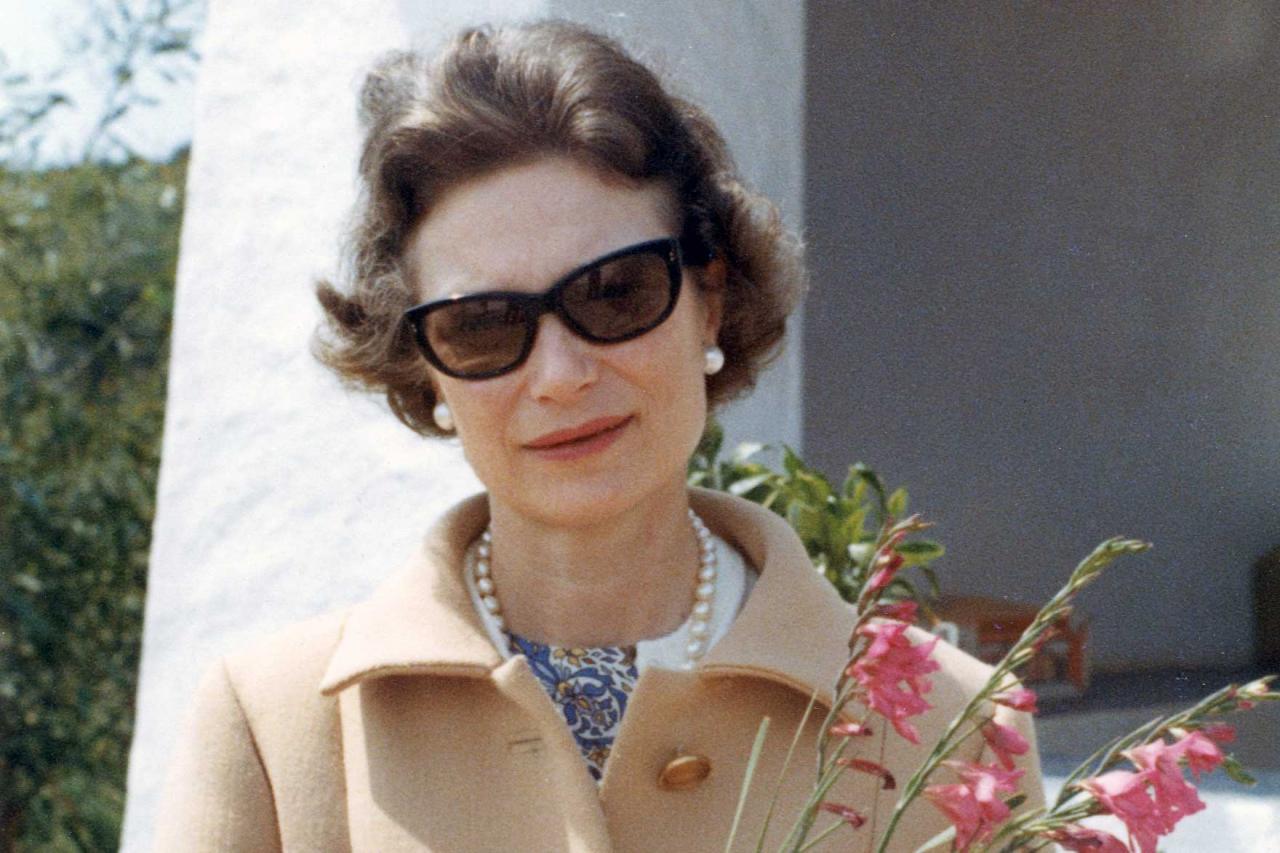 Biography
Joséphine-Charlotte, born Princess of Belgium, married Prince Jean of Luxembourg in 1953. She became Grand Duchess of Luxembourg, Duchess of Nassau on 12 November 1964, when Grand Duke Jean acceded to the Throne. They had five children:
Princess Marie-Astrid (1954);
Prince Henri (1955);
the twins Prince Jean and Princess Margaretha (1957);
Prince William (1963).
Grand Duchess Joséphine-Charlotte died on 10 January 2005 at Fischbach Castle.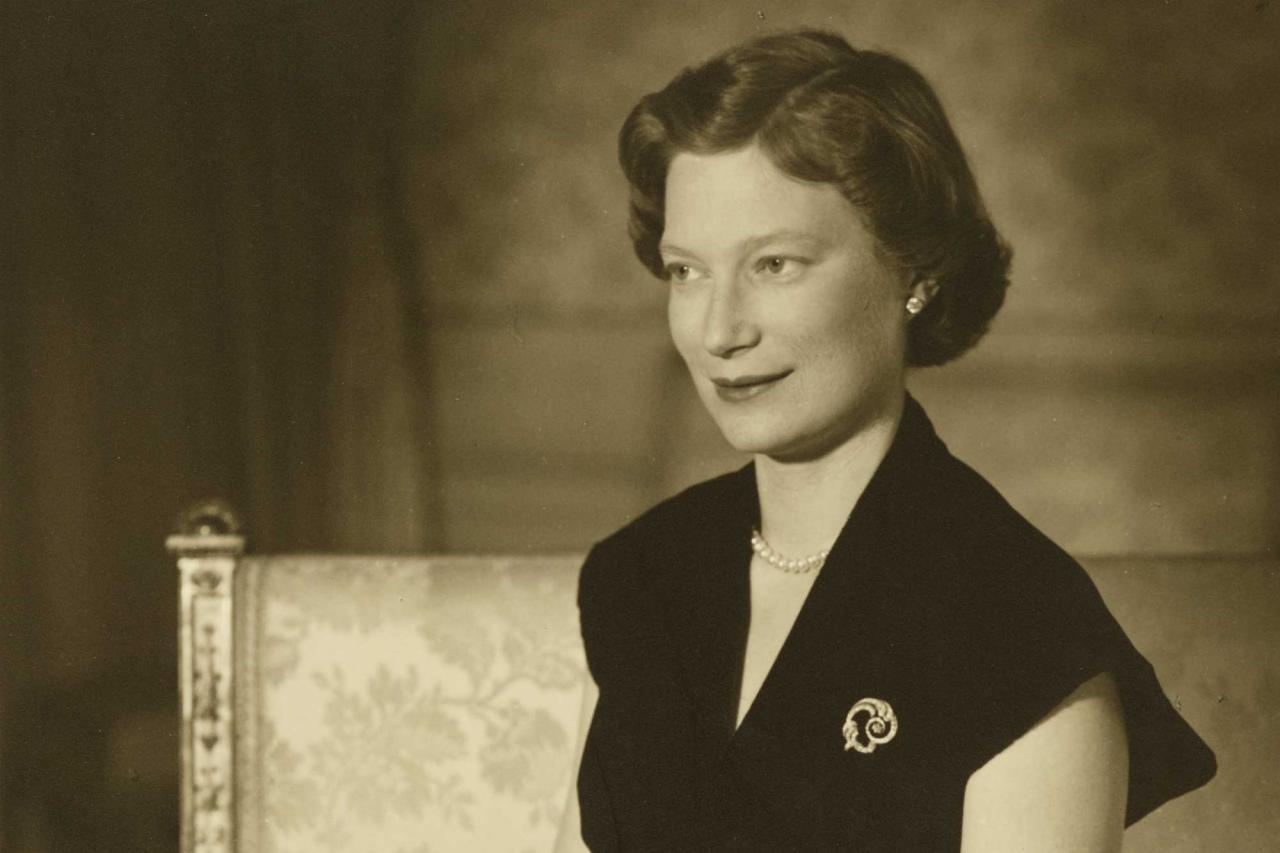 H.R.H. Grand Duchess Joséphine-Charlotte
Childhood and youth
Joséphine-Charlotte was the eldest daughter of King Leopold III of the Belgians and Queen Astrid, born Princess of Sweden. Her two younger brothers Baudouin and Albert II later became Kings of the Belgians. When the Princess was seven years old, tragedy struck: her mother died in a car accident near Küssnacht in Switzerland.
She received her early education at the Royal Palace in French and later learned Dutch.
The outbreak of World War II and the subsequent 'Royal Question' in Belgium did not contribute to a carefree childhood for Princess Joséphine-Charlotte. Joséphine-Charlotte and her brothers went into exile for a short while to France and Spain just after the capitulation in 1940. Back in Belgium, she attended the Pensionnat de la Vierge Fidèle in Brussels from the end of 1940 until 1942. After that, she received private lessons at the Palais de Laeken, where the Royal Family was held prisoner.
In 1944, she was arrested by the Wehrmacht before being deported by the Gestapo to Hirschstein/Elbe. She was then transferred to Strobl in Austria, where she was held captive until the liberation by the Americans on 7 May 1945. The Belgian government returned to Brussels on 8 September 1944. On 19 September 1944, the Parliament appoints Prince Charles, the King's brother, as Regent of the Kingdom, as the King is still captive of the Nazis and therefore unable to reign.
Because the 'Royal Question' was still being debated in the immediate aftermath of the World War II, the family spent four years in exile in Prégny near Geneva until the summer of 1950. Princess Joséphine-Charlotte attended the École des Jeunes Filles. She particularly enjoyed the courses in French literature, English, history and chemistry. Her further studies focused on child psychology, attending courses given by Professor Piaget at the University of Geneva.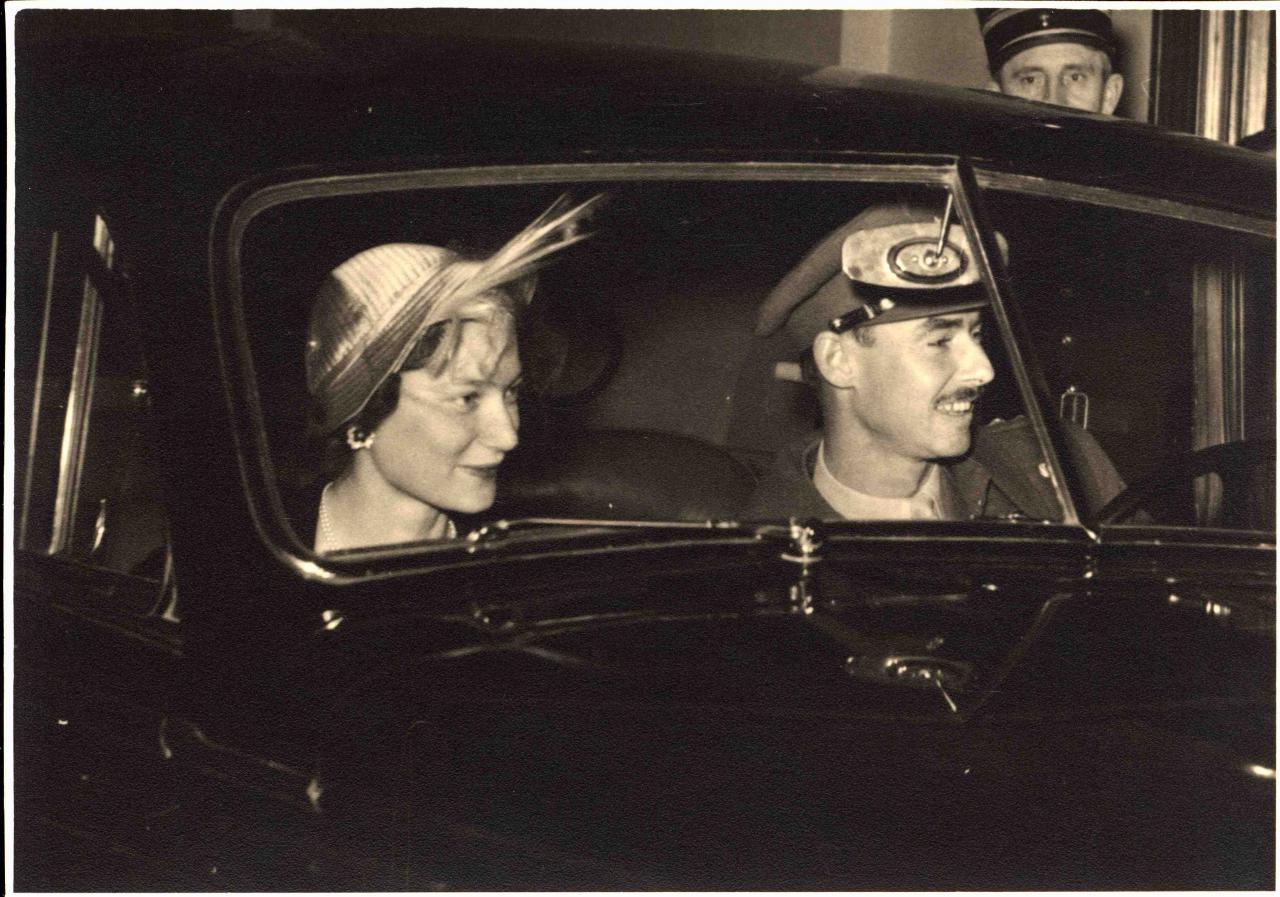 Engagement of Prince Jean and Princess Joséphine-Charlotte
In 1948, during one of her short stays in Fischbach with her godmother, Grand Duchess Charlotte, she met Crown Prince Jean; this already gave rise to rumours of a romance between the two.
On 11 April 1949, the Princess left Luxembourg to visit Belgium for the first time since the war. A few months earlier, she had expressed her wish to see Belgium again when she received a gift from the Belgian delegation of the Dames de la Résistance, a wish which the authorities granted her. In Bastogne, she visited the town hall, the War Memorial and the Mardasson Memorial, followed by trips to Bande, Marche and Namur before reaching Brussels, where she stayed at the Palais de Laeken with her grandmother Queen Elisabeth. All along the route, crowds cheered her, a testament to her genuine popularity among the Belgians. In Namur and Brussels, the crowds even broke the police cordons. On 13 April, she headed for the coast and visited Lichtervelde and De Panne before returning to Brussels. She then took part in the Holy Thursday Mass in Mechelen. On 16 April, she left Brussels for Fischbach Castle, where she rested for a few more days before returning to Switzerland.
She returned to Belgium to vote in the consultative referendum of 12 March 1950, which confirmed the monarchy in Belgium. King Leopold III and his family returned to Belgium on 22 July 1950, but when strikes and violence erupted in protest, the King decided to hand over his powers to his son Baudouin on 31 July 1950. Princess Joséphine-Charlotte's younger brother, Prince Baudouin, became the fifth King of the Belgians on 17 July 1951.
Marriage to Prince Jean
After their marriage in 1953, the Crown Prince and Princess moved to Betzdorf Castle with their growing family. Together with her husband, Princess Joséphine-Charlotte quickly established contact with the population in all regions of the country by participating in national, social and cultural events, as well as in charity activities.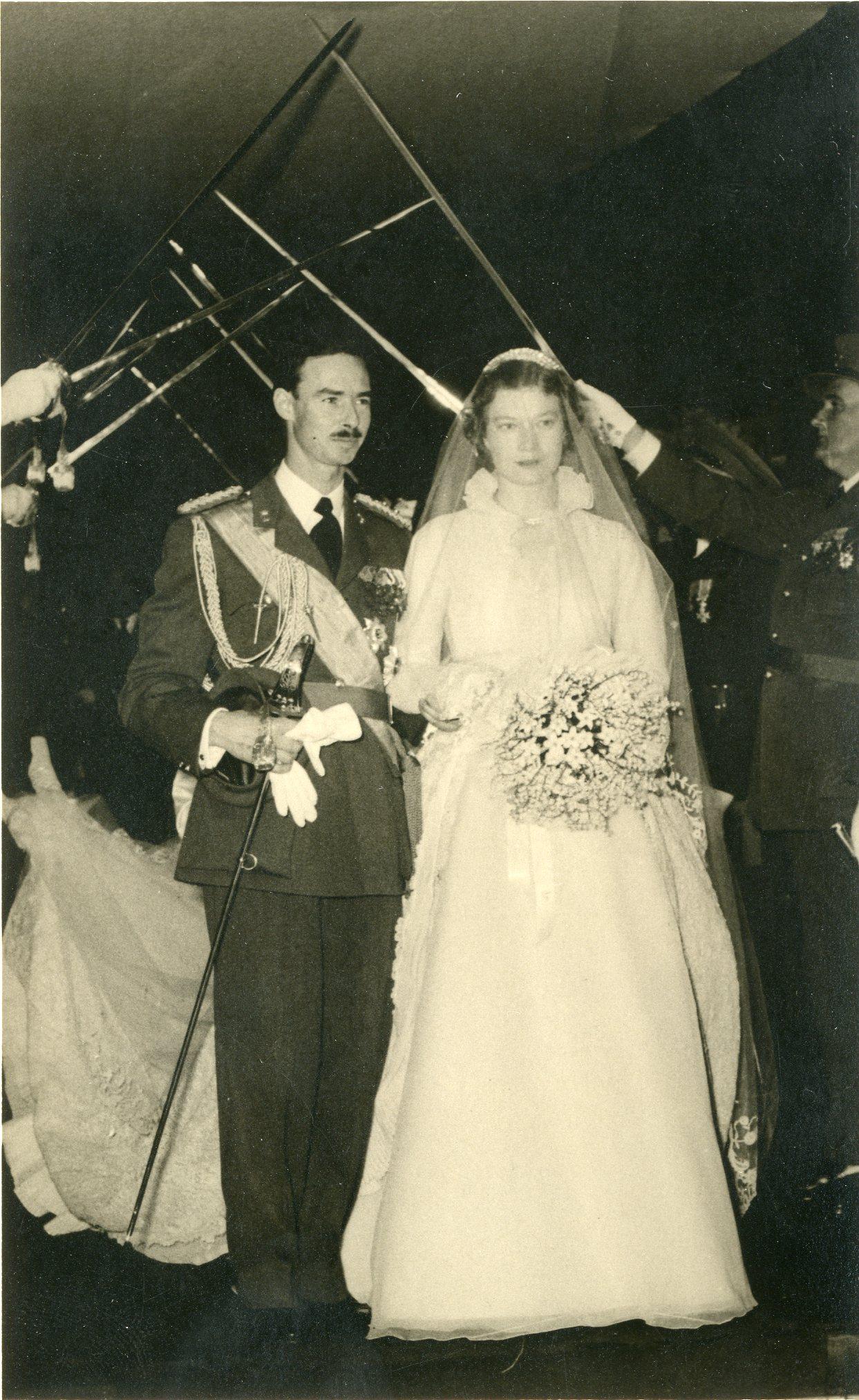 Wedding of Prince Jean and Princess Joséphine-Charlotte
Accession to the Throne
After Grand Duke Jean's accession to the Throne in 1964, the Grand Ducal Family moved to Berg Castle, which was renovated and refurbished according to the wishes of Grand Duchess Joséphine-Charlotte.
Between 1965 and 2000, the Grand Duke and Grand Duchess made numerous State visits to other countries in Europe and overseas. In her role as spouse to the Grand Duke, Grand Duchess Joséphine-Charlotte's duties were mainly related to the social and cultural aspects of life in Luxembourg, to which she gave a deeply humane dimension through her personal commitments. She accepted the position of President of the Luxembourg Red Cross from 1964 onwards. She also assumed the High Patronage or honorary presidency of various charity, philanthropic, cultural and sporting societies, such as the Red Cross voluntary blood donors, the association for the curative protection of children, the Lëtzebuerger Guiden (Luxembourg guides), the Equestrian Federation, the Jeunesses Musicales (Musical Youths), the International Bazaar and the Foundation Hëllef fir kriibskrank Kanner (Help for chidren with cancer). Over the years, she visited most of the country's social and cultural centres, institutions, institutes, hospitals and nurseries.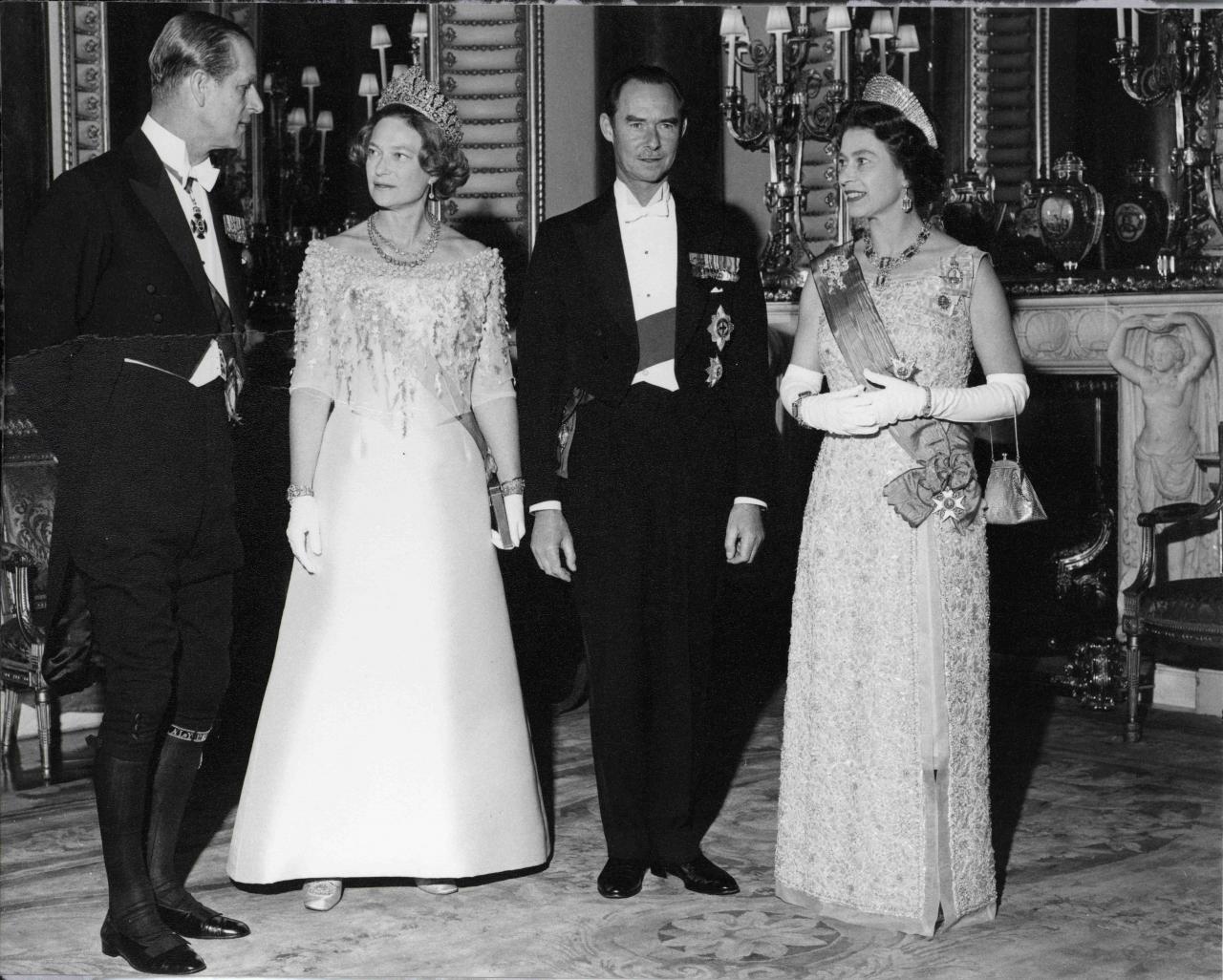 The Grand Duke and Grand Duchess on an official visit to Great Britain in 1972
An art enthusiast
Grand Duchess Joséphine-Charlotte was a great lover of art and particularly enjoyed collecting modern art. In 2003, the exhibition 'From Manessier to Wim Delvoye' presented 108 works from the Grand Duchess' private collection at the National Museum of History and Art (MNHA – Musée national d'histoire et d'art) in Luxembourg. It included works by international artists such as Georg Baselitz, Guillaume Bijl, Tony Cragg, Erró (Gudmundur Gudmundsson), Maurice Estève, Nan Goldin, Peter Halley, Jean Hélion, Rebecca Horn, Per Kirkeby, Joseph Kosuth, Bengt Lindström, Markus Lüpertz, Robert Mapplethorpe, Alfred Manessier, David Nash, Edouard Pignon, Michelangelo Pistoletto and Zao Wou-Ki. Her collection also included paintings and sculptures by Luxemburgish artists such as Fernand Bertemes, Roger Bertemes, Jean-Marie Biwer, Jean de la Fontaine, Tina Gillen, Mett Hoffmann, Jean-Pierre Junius, Émile Kirscht, Joseph Probst, Sonja Roef, Michel Stoffel, Annette Weiwers-Probst and Lucien Wercollier.
Her other hobbies included gardening, hunting, fishing, photography, skiing and water sports.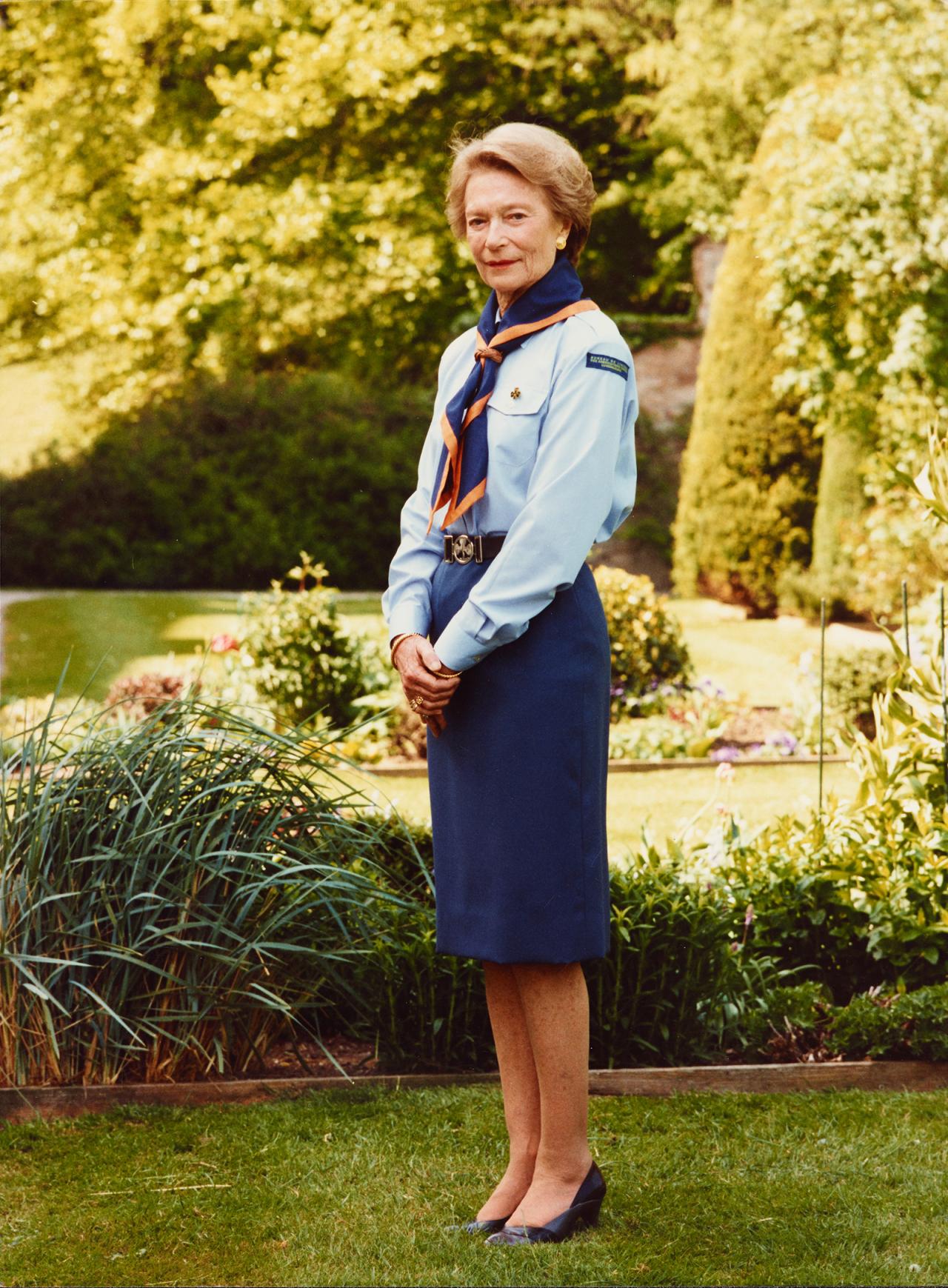 Grand Duchess Joséphine-Charlotte
Fischbach Castle
Joséphine-Charlotte represented the country with discretion and elegance at Grand Duke Jean's side. After the Grand Duke's abdication in 2000, they moved to Fischbach Castle, where Grand Duchess Joséphine-Charlotte died after a long illness. Her final resting place is in the Grand Ducal crypt of the Notre-Dame Cathedral of Luxembourg.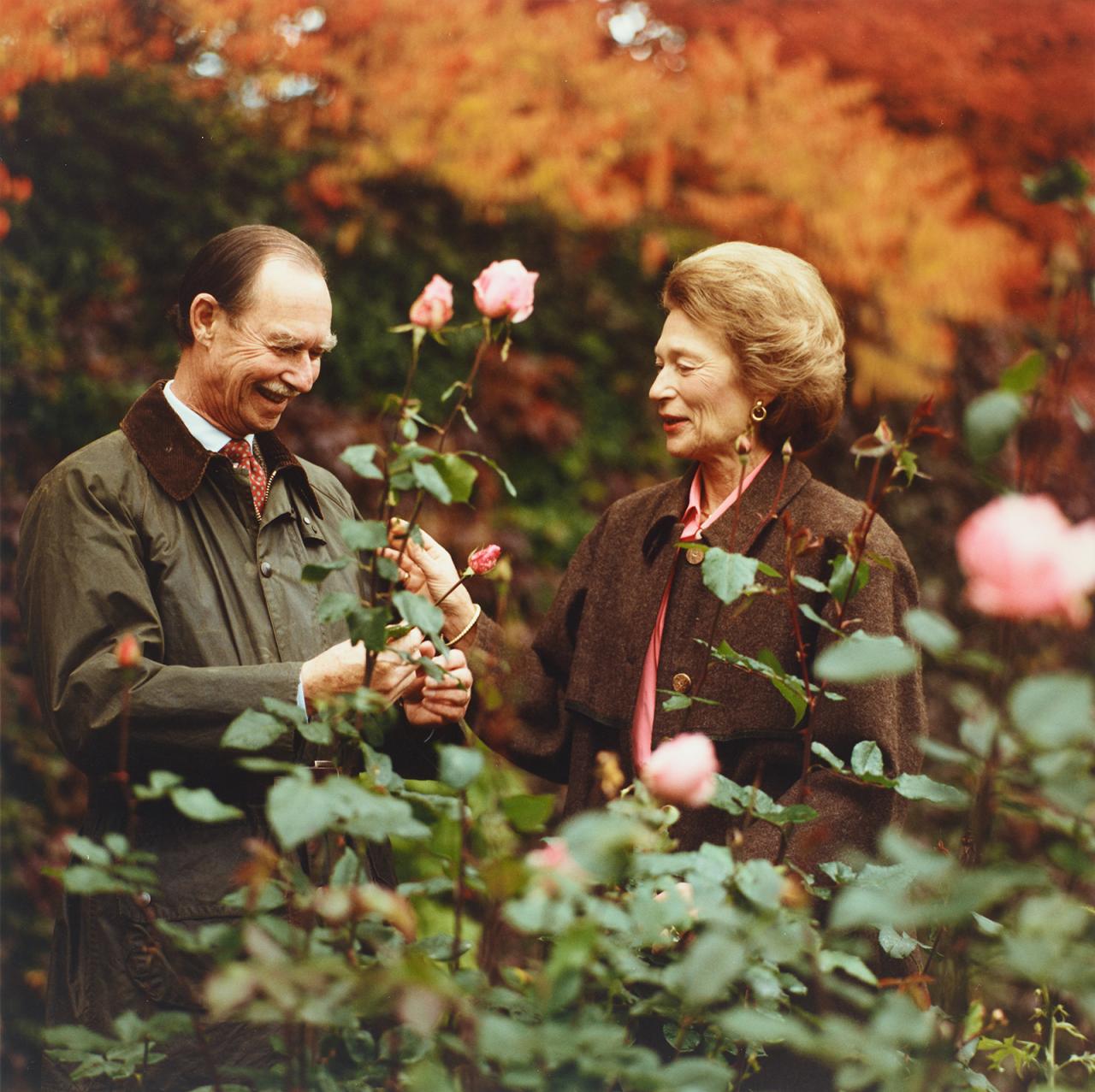 Grand Duke Jean and Grand Duchess Joséphine-Charlotte
Grand Duchess Joséphine-Charlotte in pictures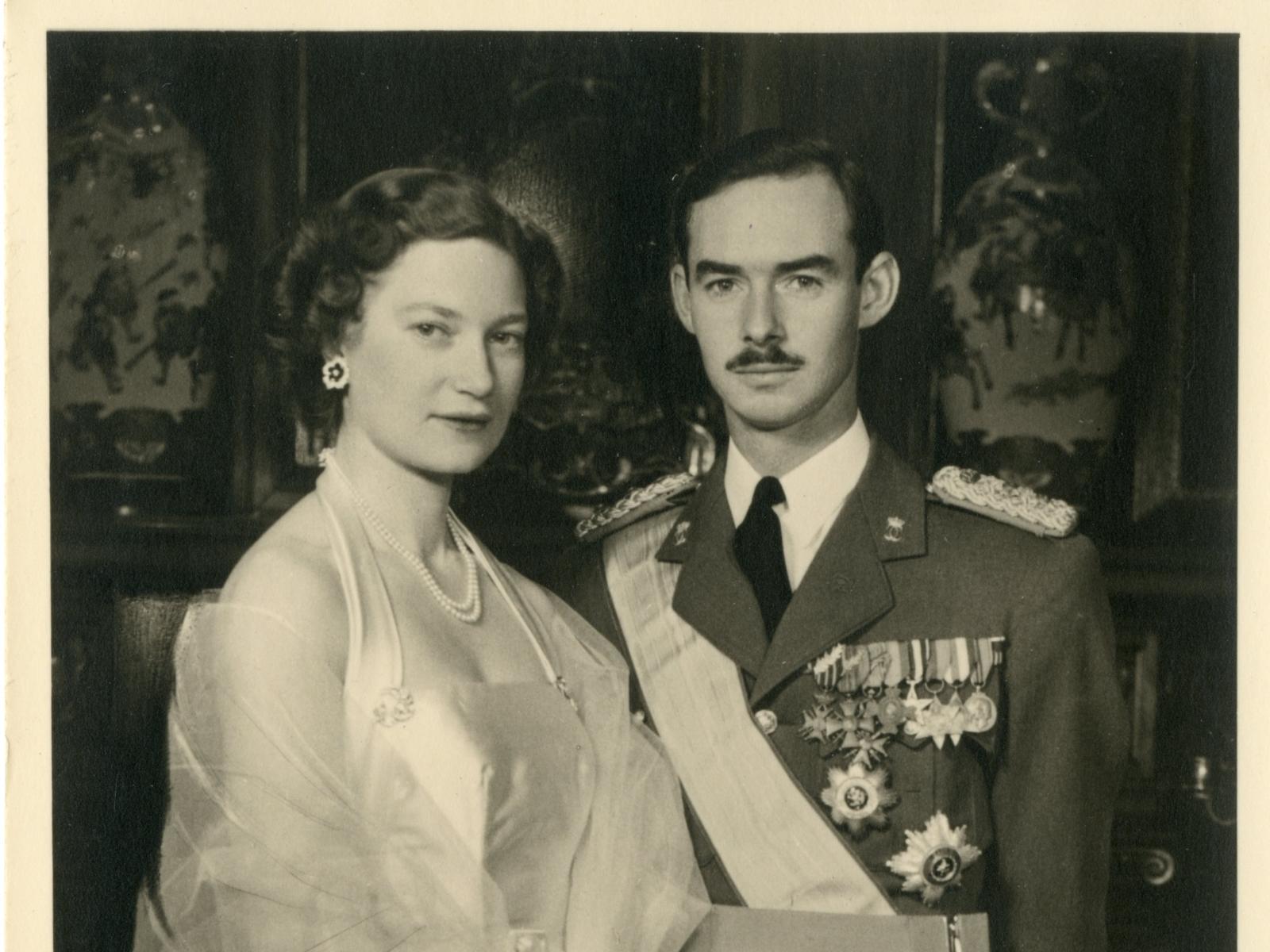 © Collection Cour grand-ducale
Grand Duke Jean and Grand Duchess Joséphine-Charlotte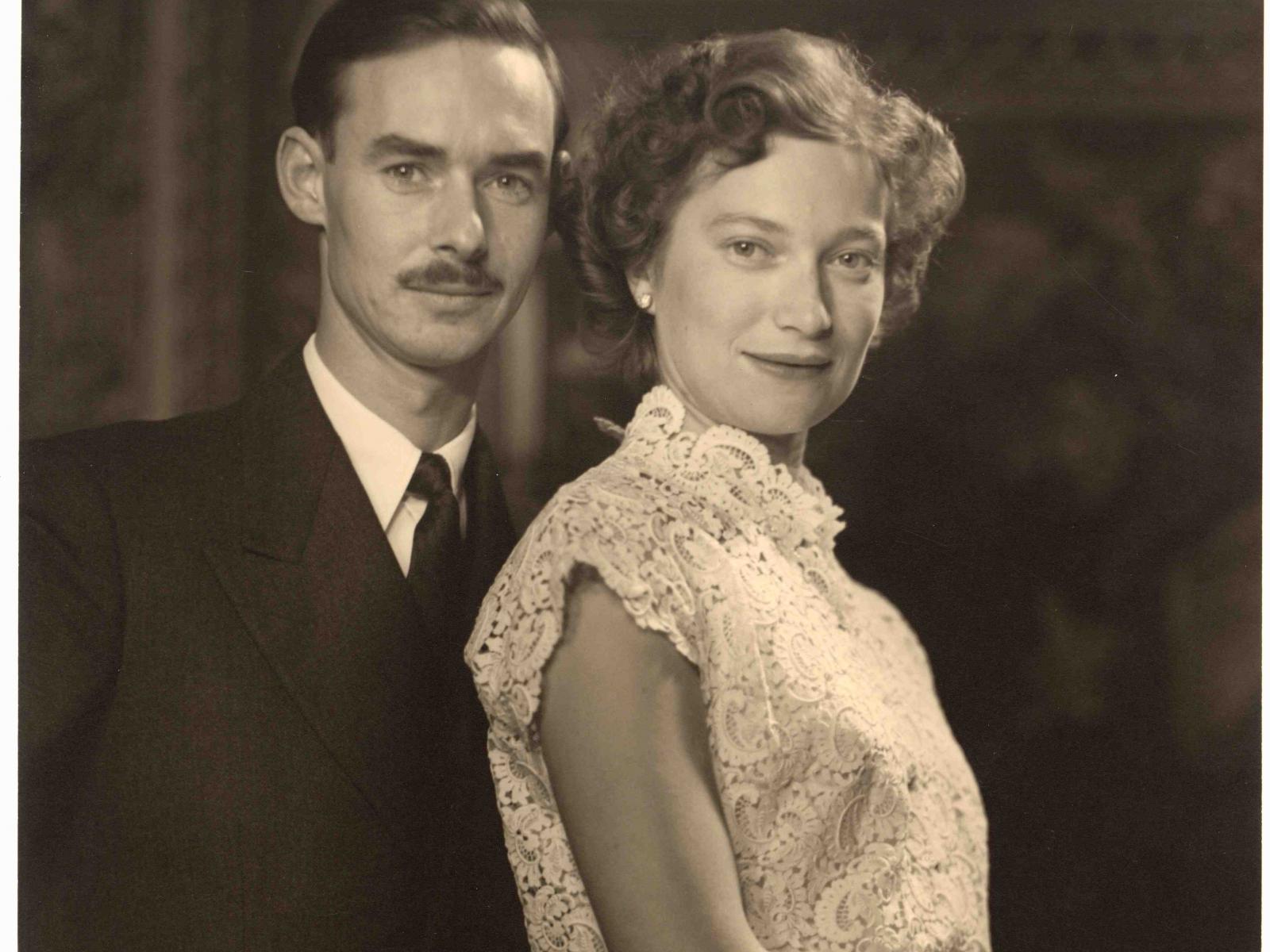 © Collection Cour grand-ducale
Grand Duke Jean and Grand Duchess Joséphine-Charlotte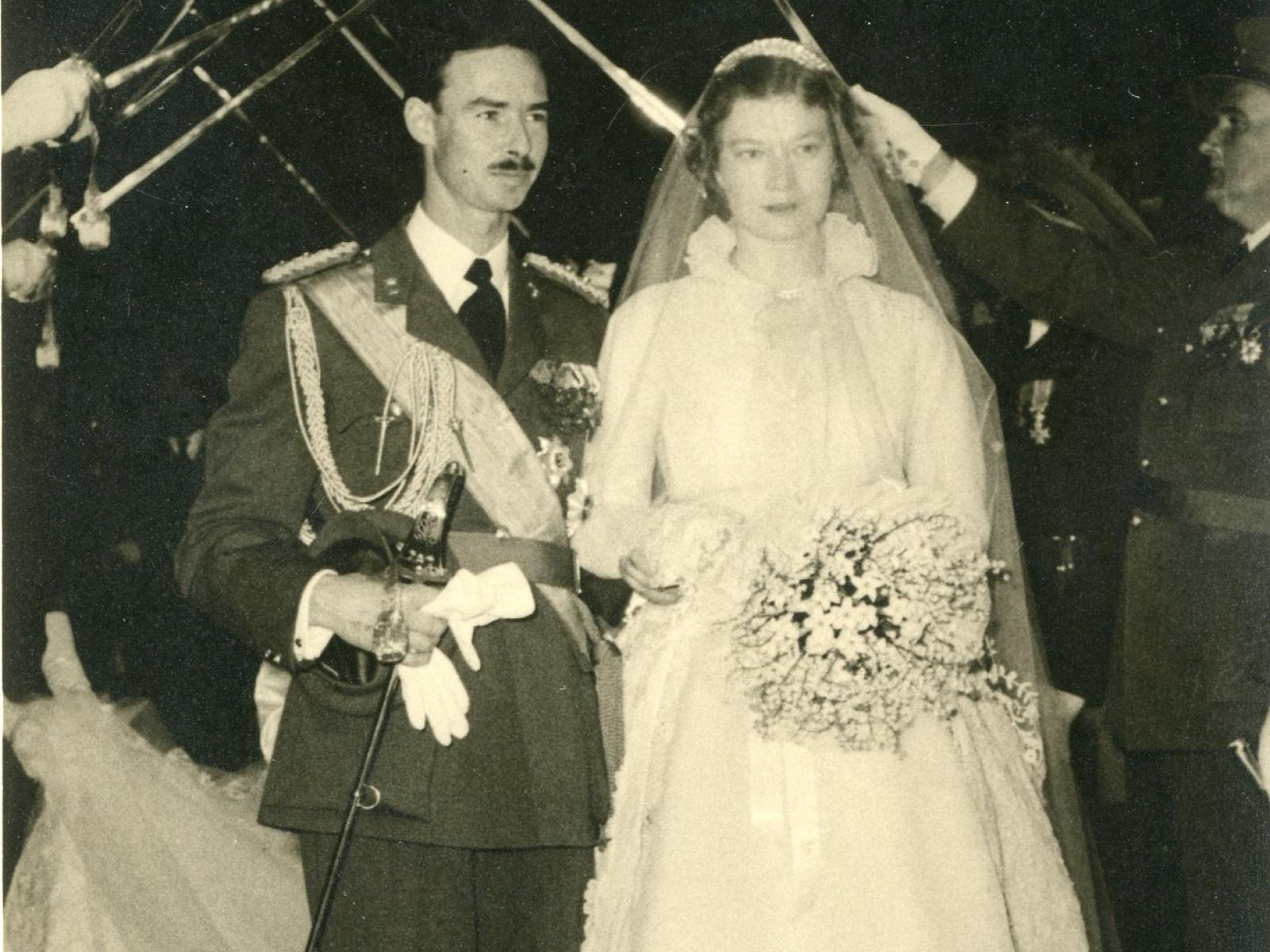 © Collection Cour grand-ducale
Princely Wedding: Prince Jean and Princess Josephine-Charlotte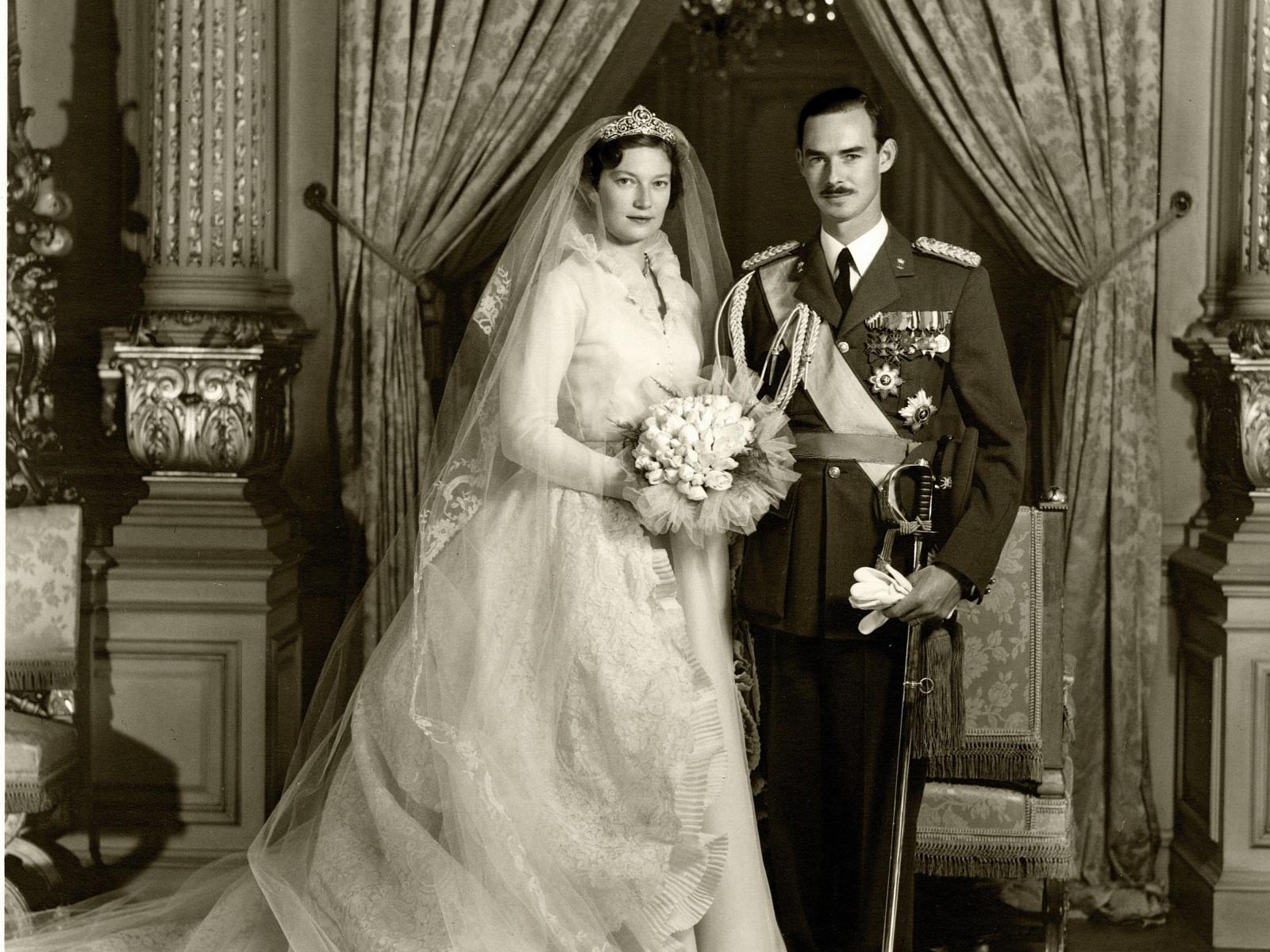 © Collection Cour grand-ducale
Princely Wedding: Official picture of Prince Jean and Princess Josephine-Charlotte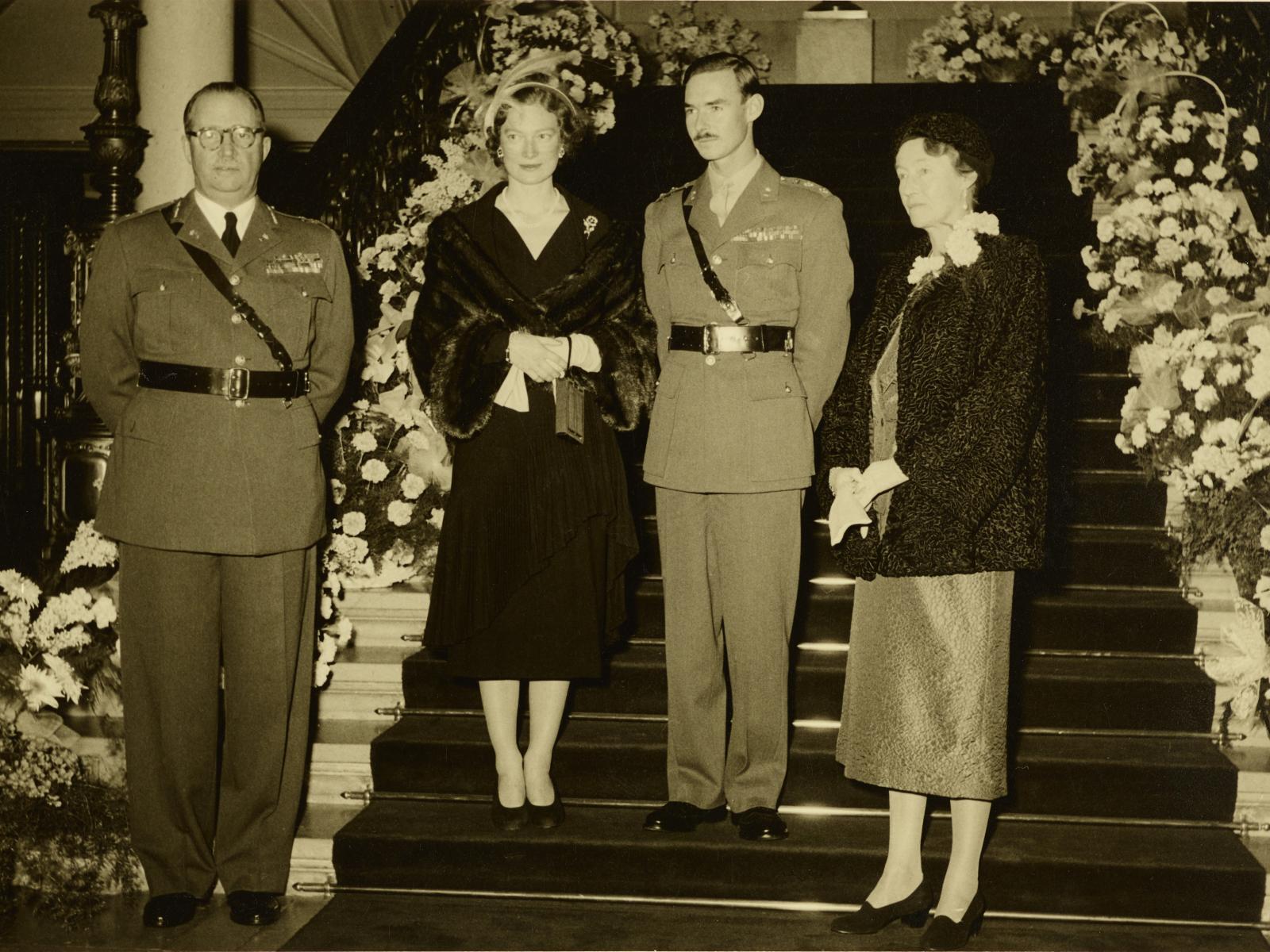 © Collection Cour grand-ducale
Grand Duchess Charlotte, Prince Felix, Prince Jean and Princess Joséphine-Charlotte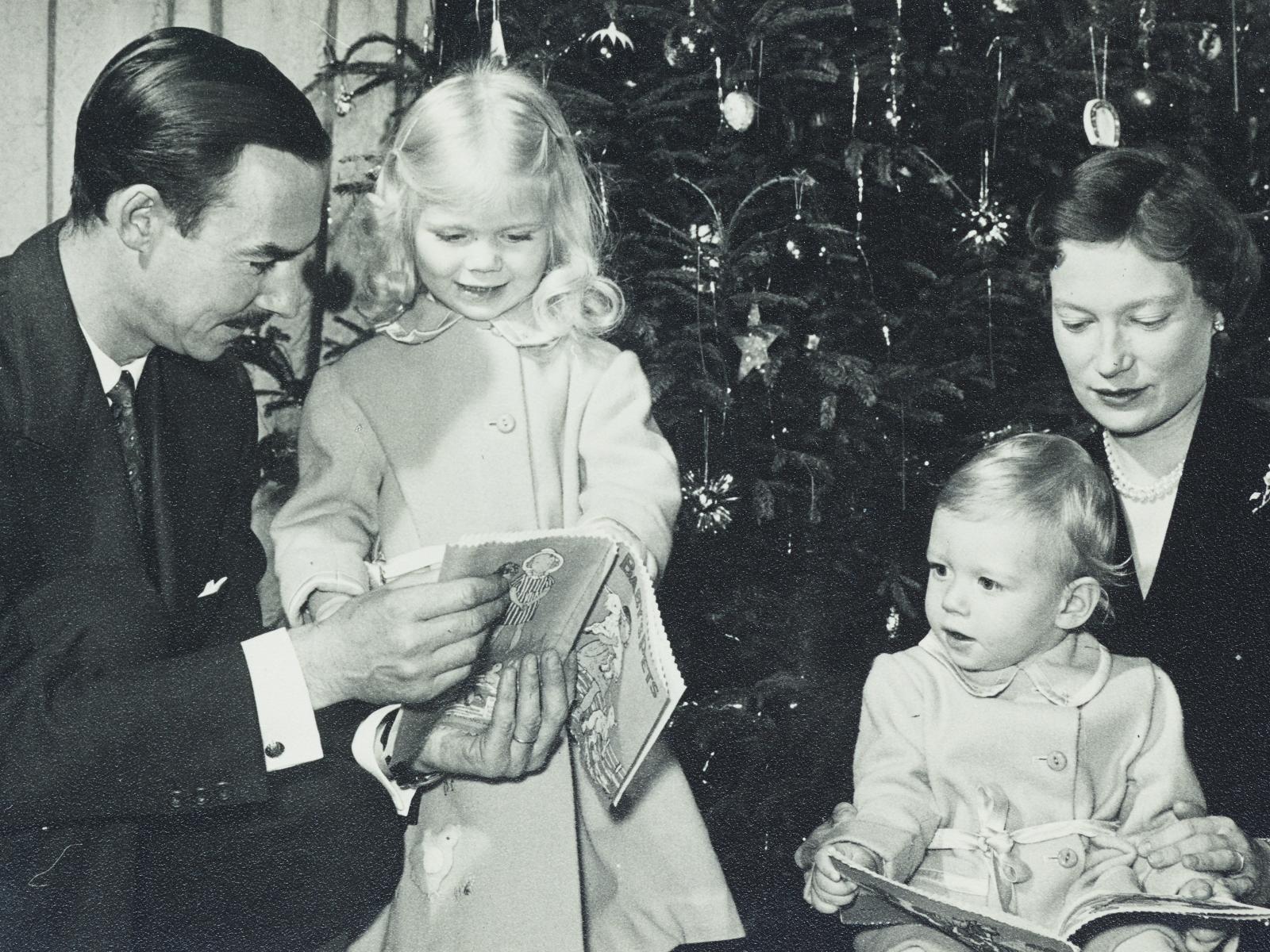 © Collection Cour grand-ducale
The Grand Ducal Family under the Christmas tree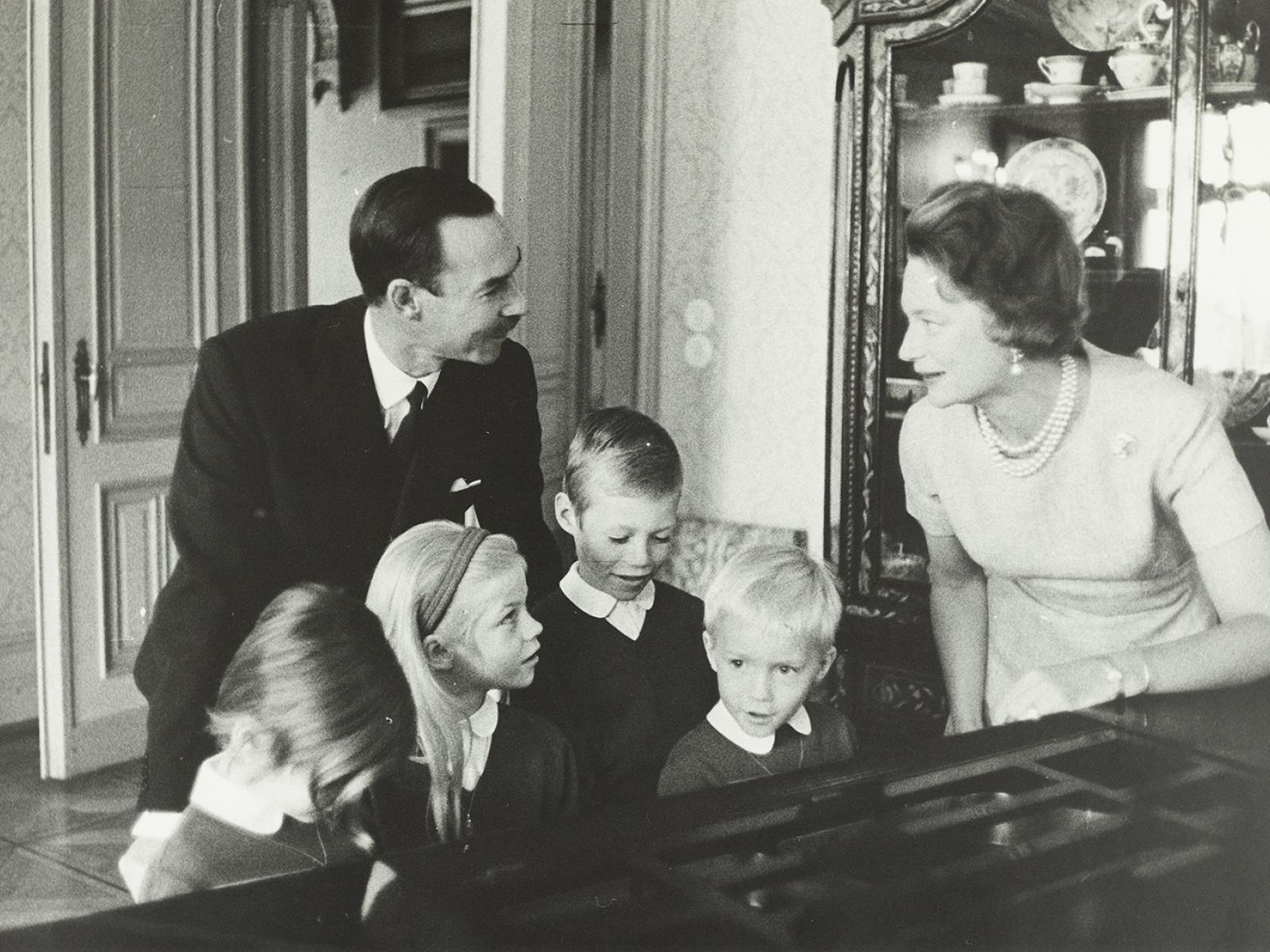 © Collection Cour grand-ducale
1962: The Grand Ducal Family at Berg Castle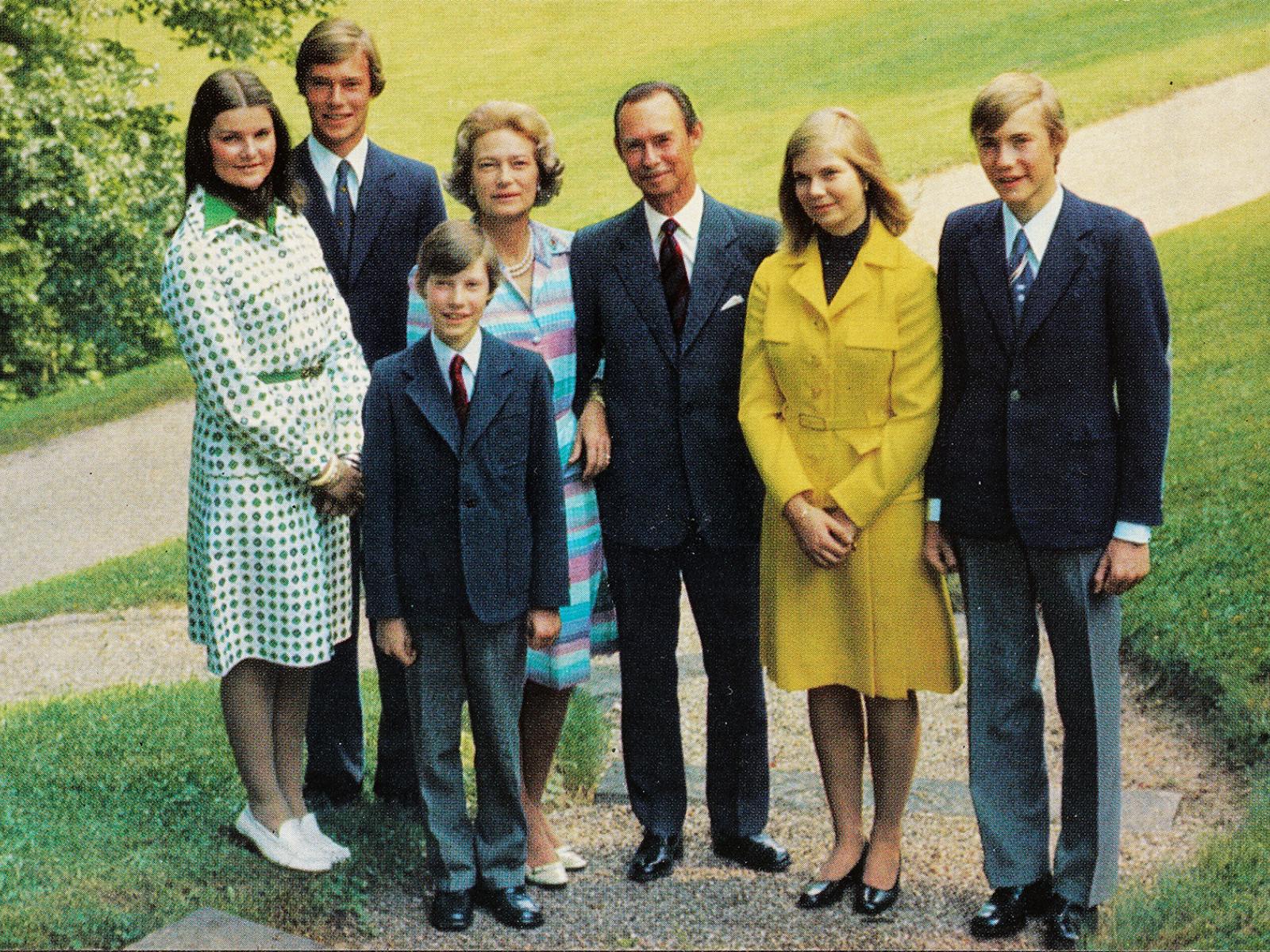 © Collection Cour grand-ducale
The Grand Ducal Family at Berg Castle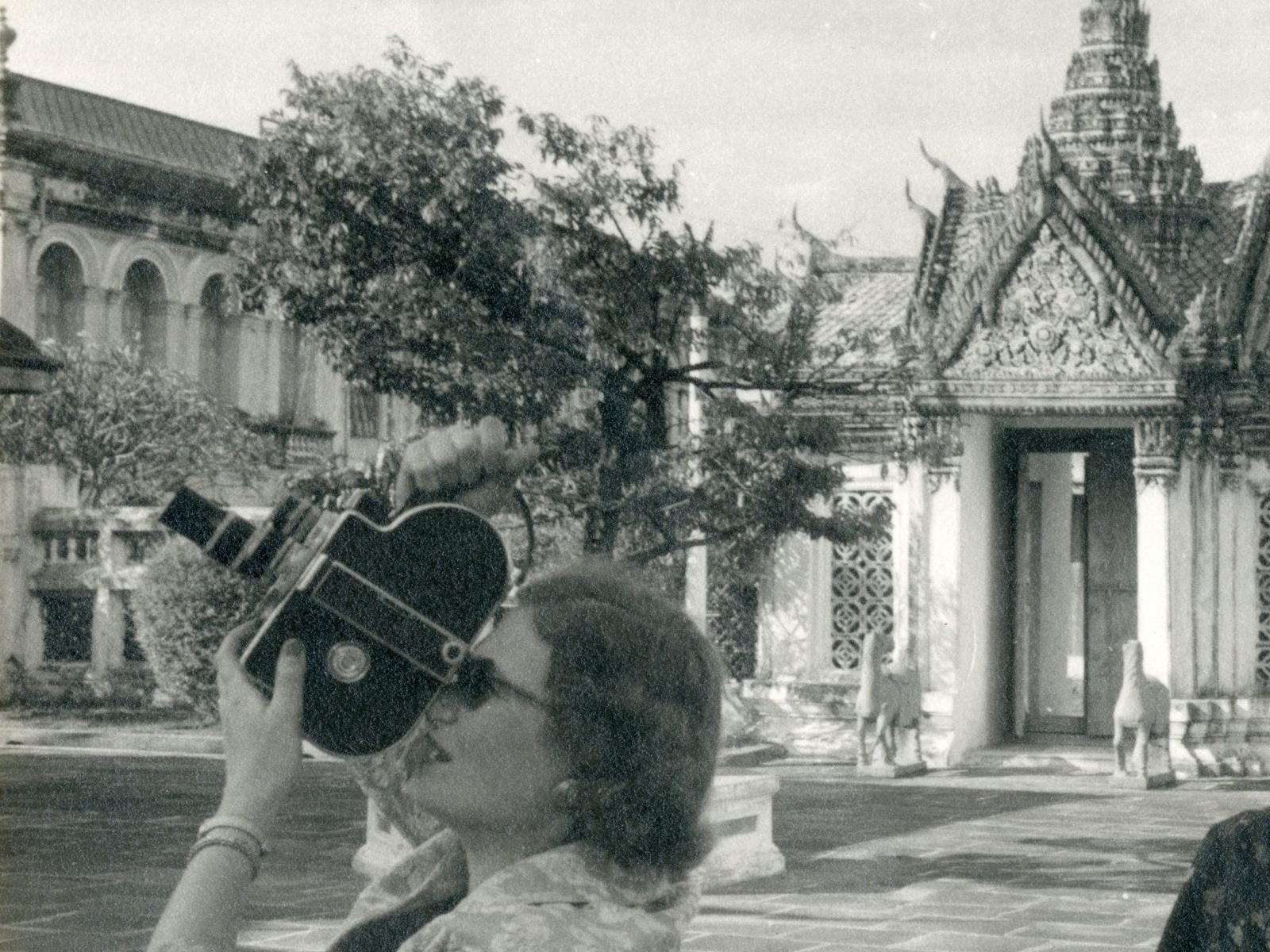 © Collection Cour grand-ducale
Grand Duchess Joséphine-Charlotte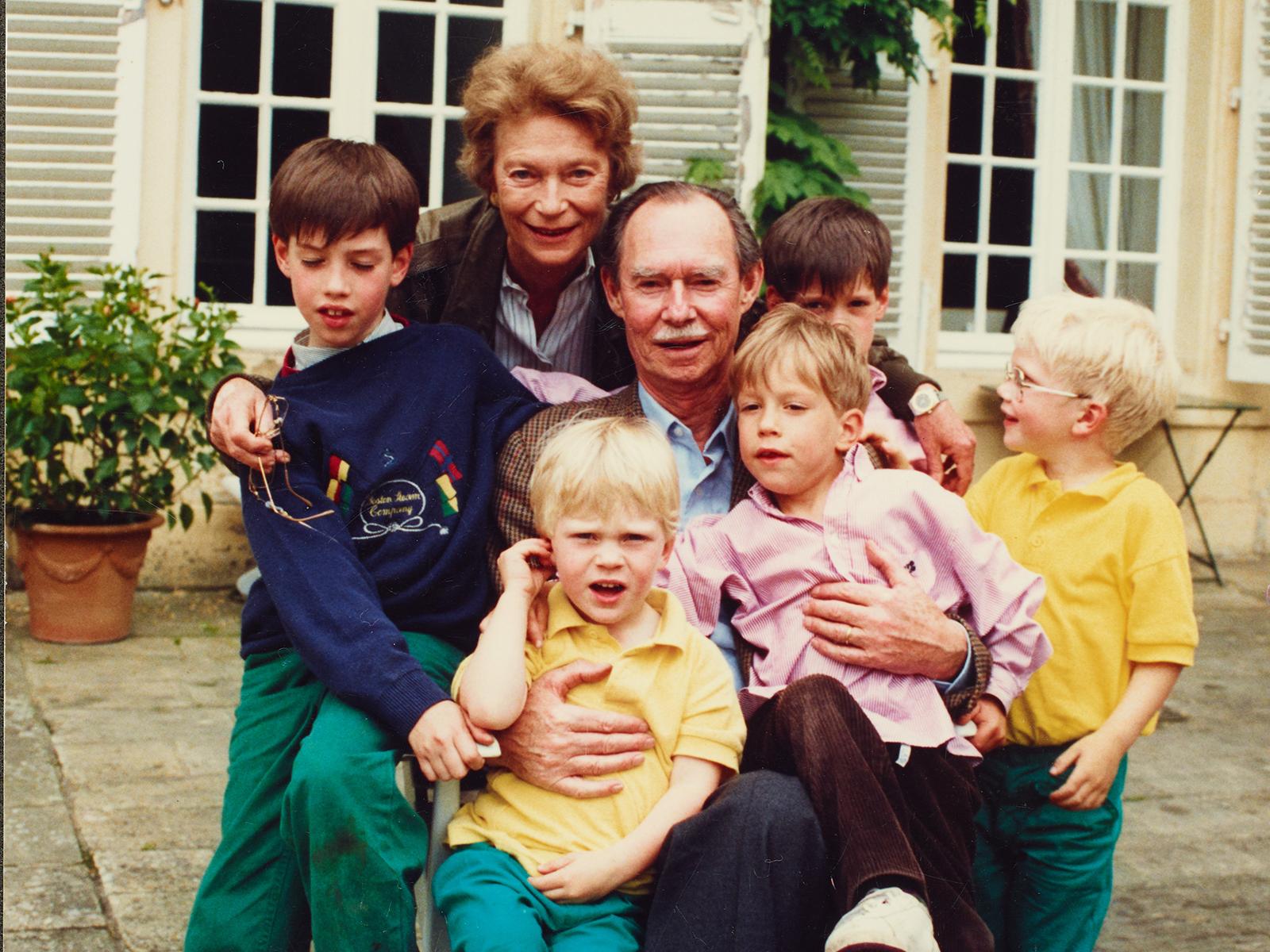 © Collection Cour grand-ducale
Family picture in front of Fischbach Castle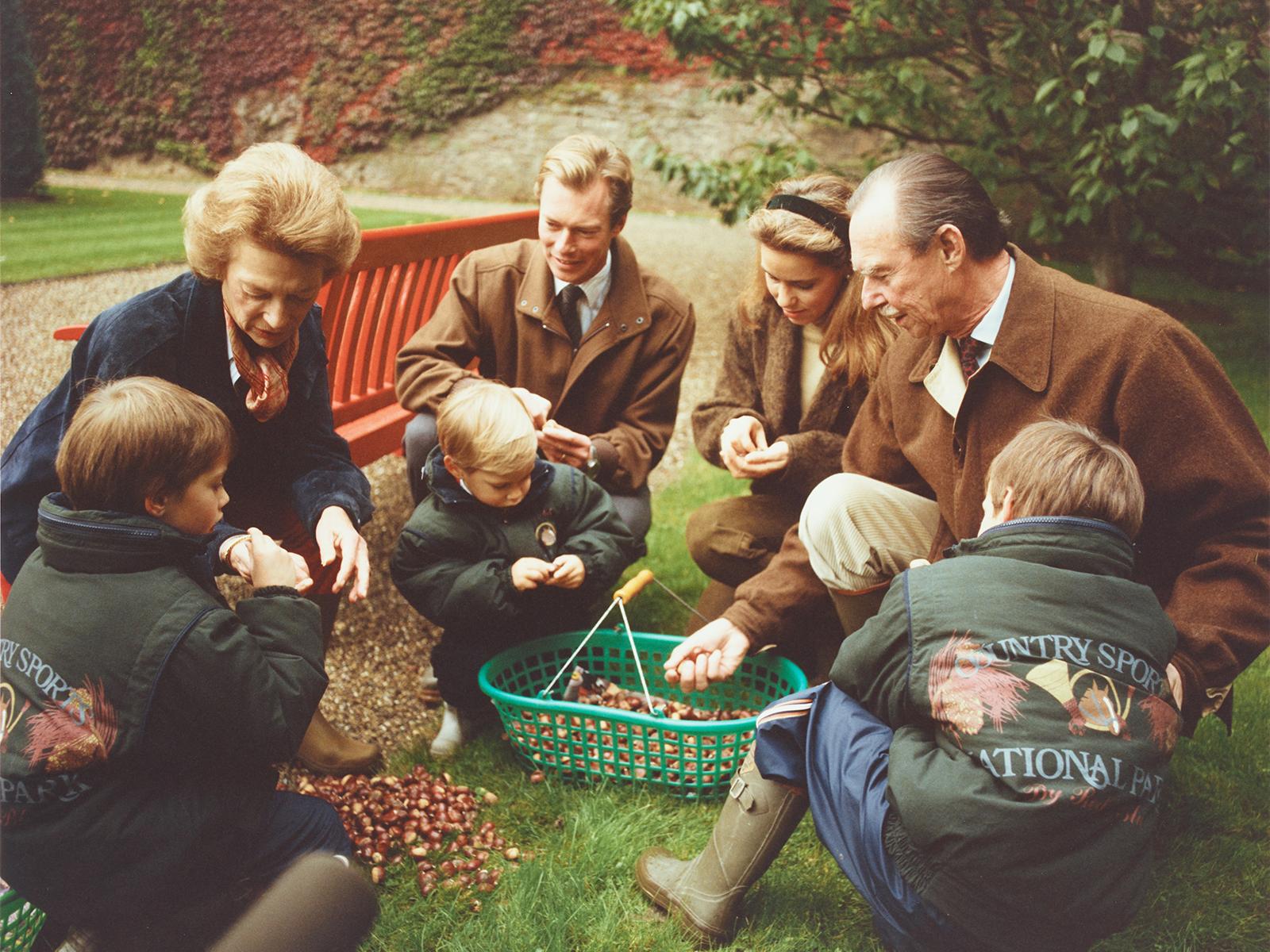 © Collection Cour grand-ducale
1989: The Grand Ducal Family in the garden of Berg Castle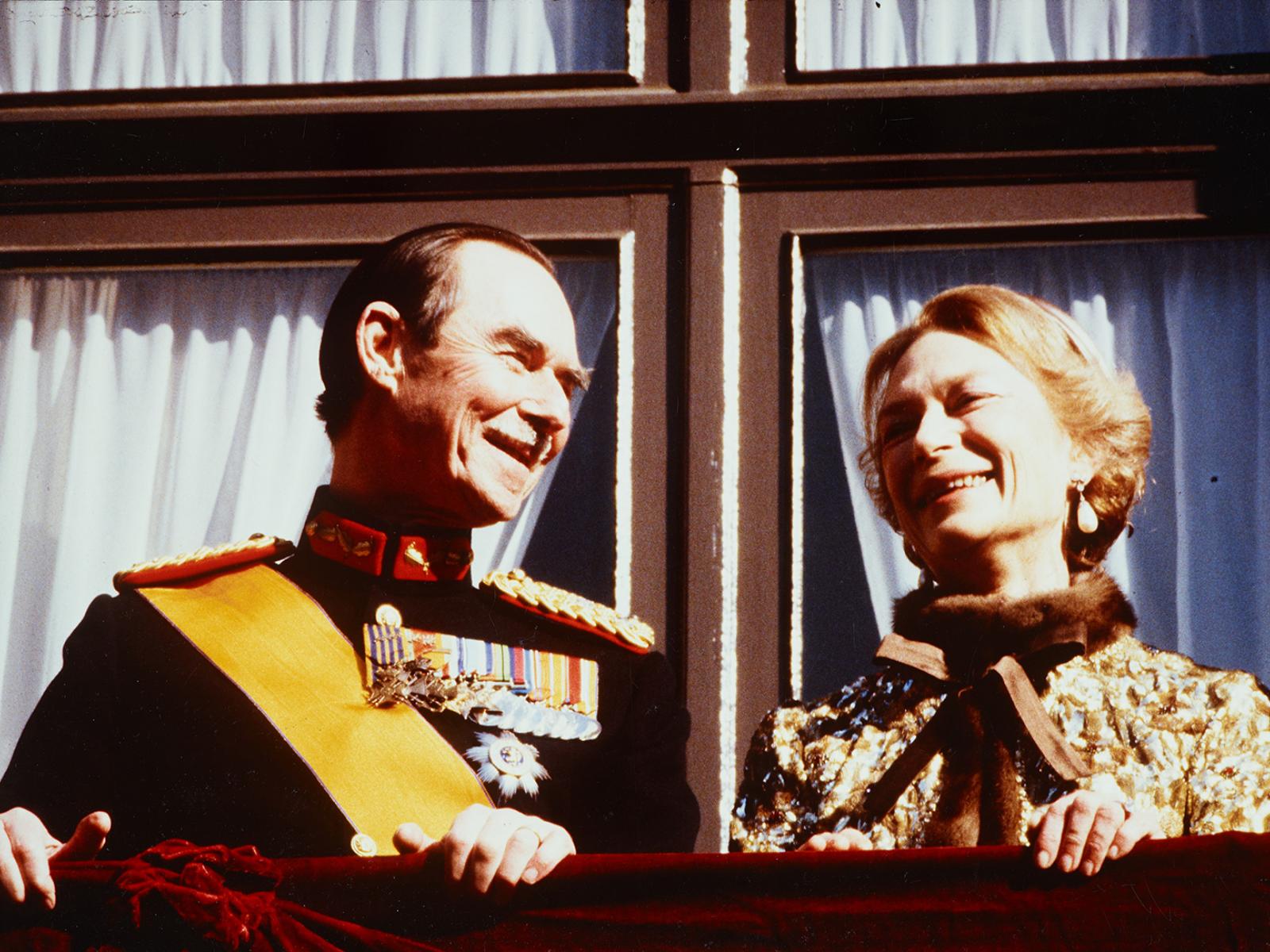 © Collection Cour grand-ducale
Grand Duke Jean and Grand Duchess Joséphine-Charlotte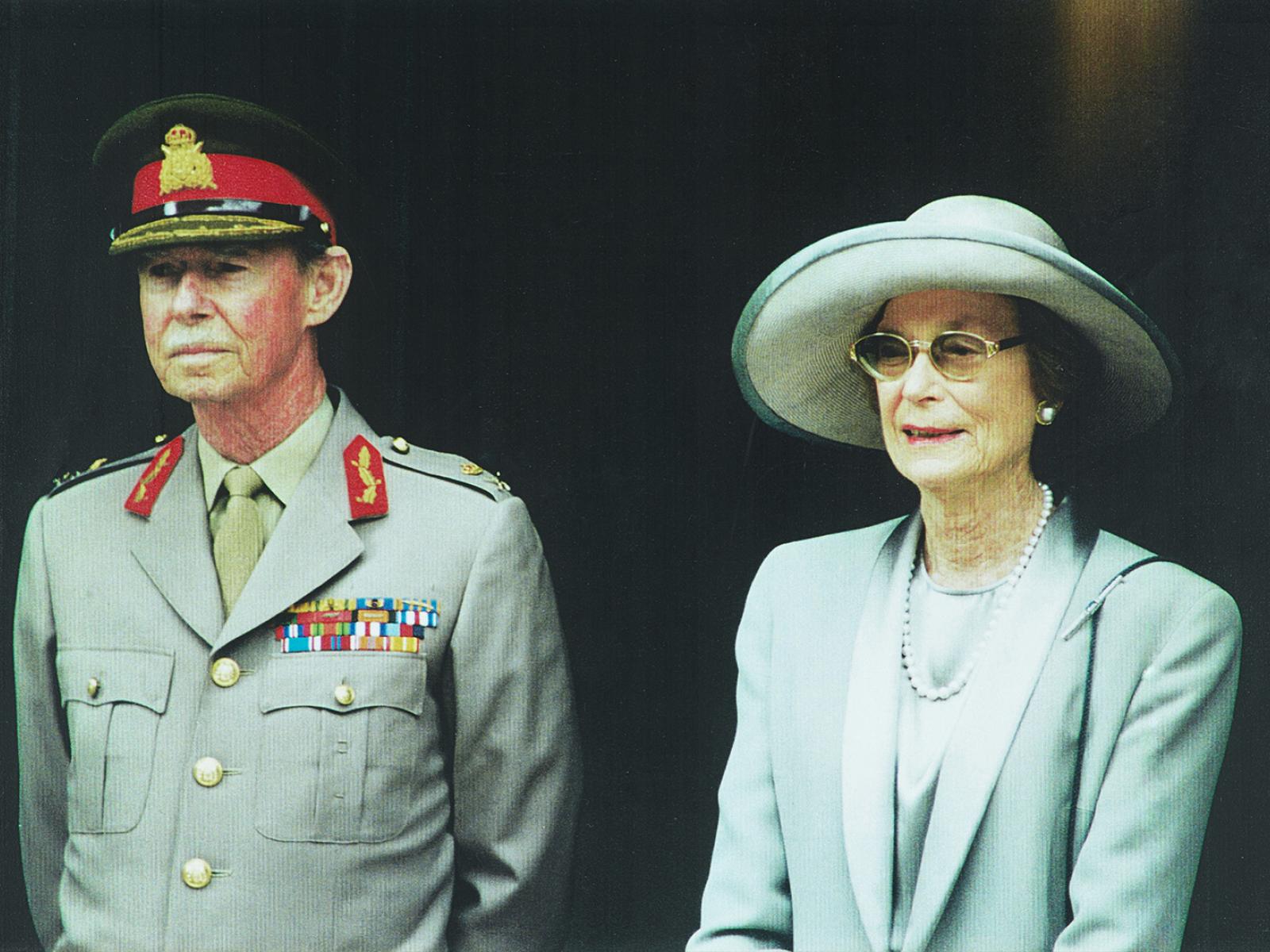 © Collection Cour grand-ducale
Grand Duke Jean and Grand Duchess Joséphine-Charlotte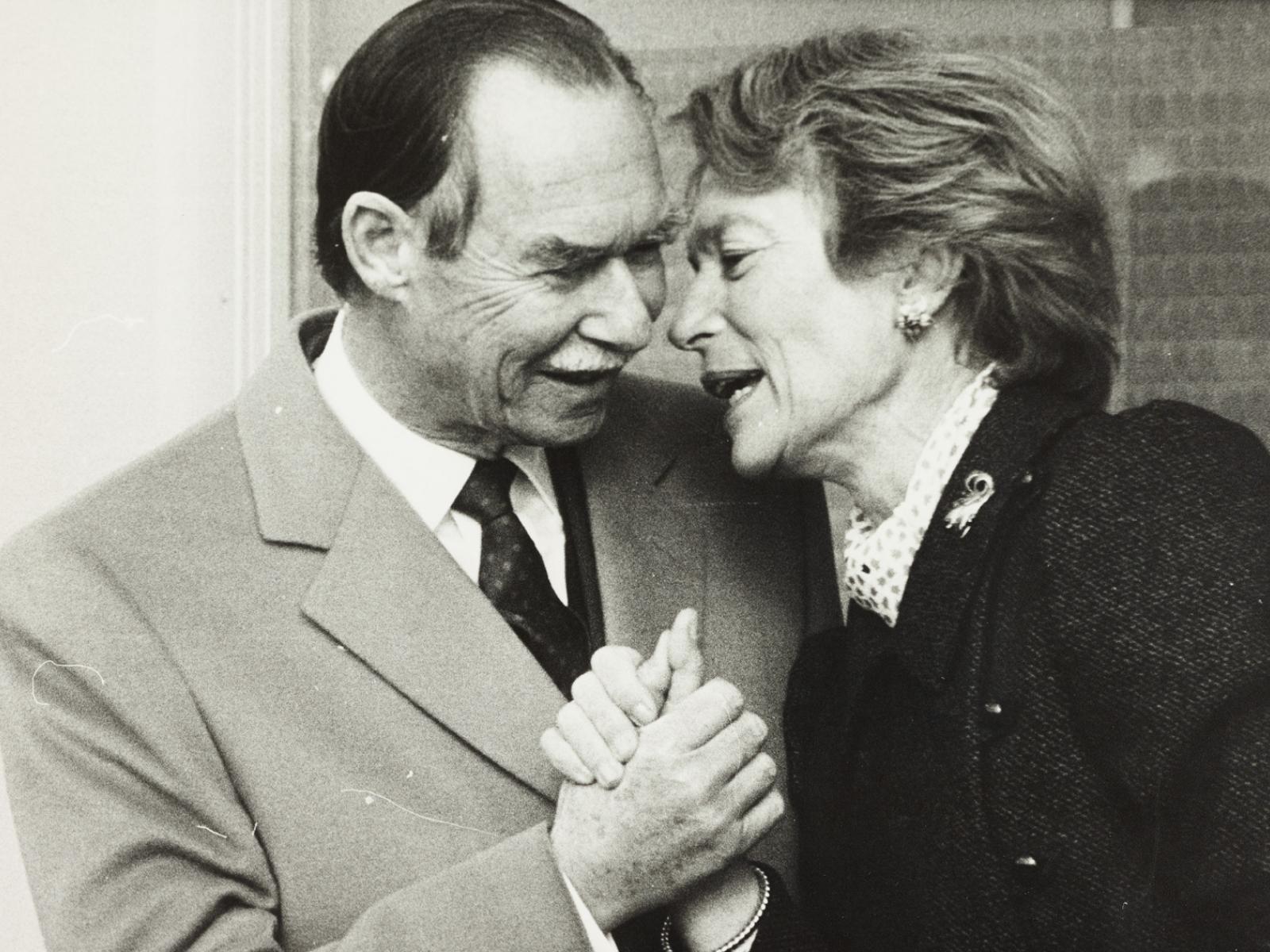 © Collection Cour grand-ducale
Grand Duke Jean and Grand Duchess Joséphine-Charlotte