Actualité
SDG Summit and the 78th UN General Assembly in New York
HRH the Hereditary Grand Duke is attending the United Nations' Sustainable Development Goals (SDG) Summit (18th and 19th of September) and the 78th UN General Assembly (17th to 20th of September) in New York. The Prince is accompanied on this rich three-day programme by Ministers Jean Asselborn, Franz Fayot and Joëlle Welfring.
The SDG summit is bringing together world leaders with the aim of accelerating the implementation of the ambitious 2030 agenda adopted in 2015 to ensure a more prosperous, peaceful and sustainable world, despite the recent crises that have undermined progress. The programme is followed by the UNGA78 gathering world leaders, the high-level dialogue on financing for development, a climate ambition summit and a public session of the Security council with the participation of M. Volodymyr Zelensky, President of Ukraine.
In his capacity as chair of the World Scout Foundation (WSF), the Prince also discussed international Scouting developments with key stakeholders.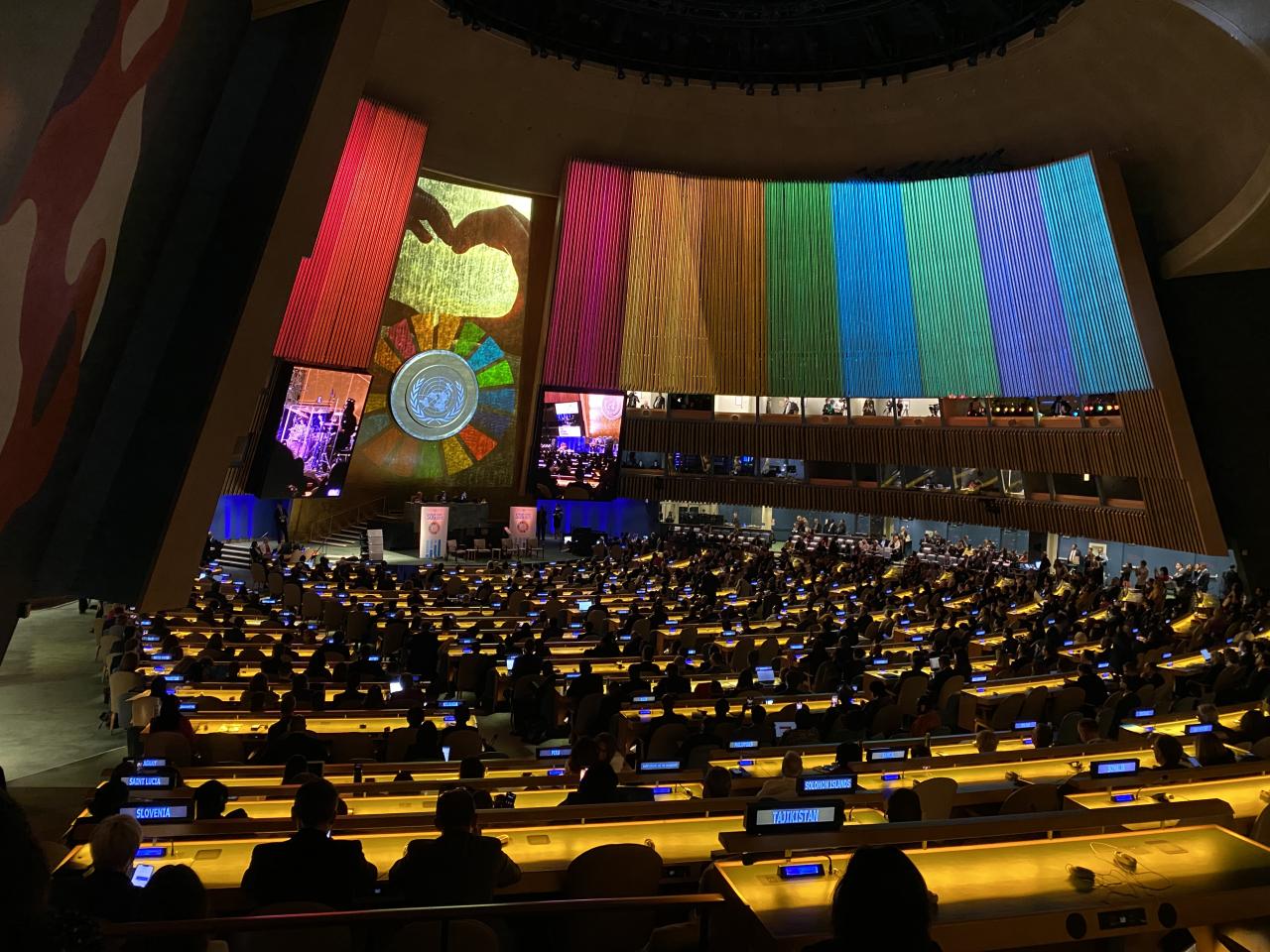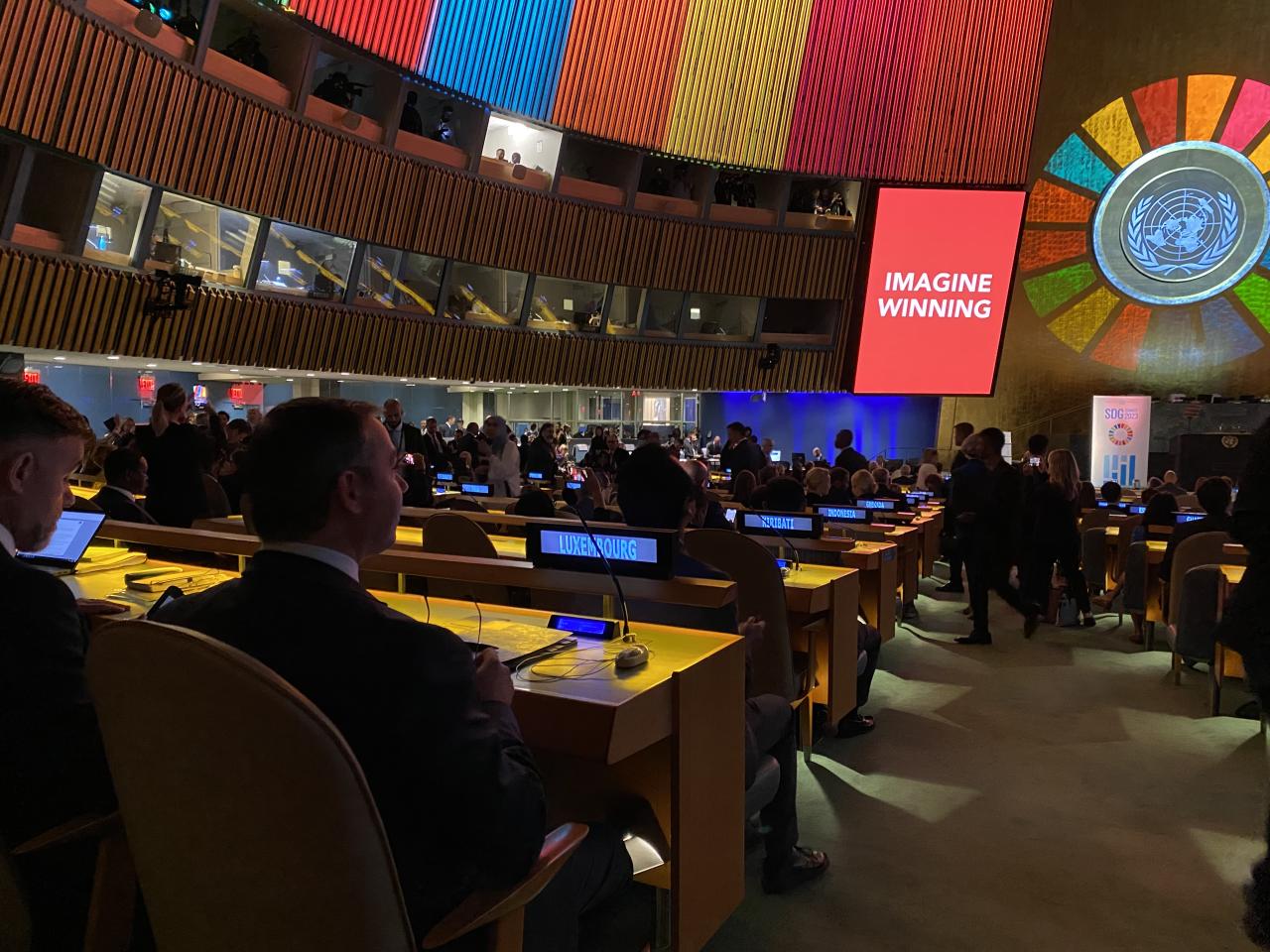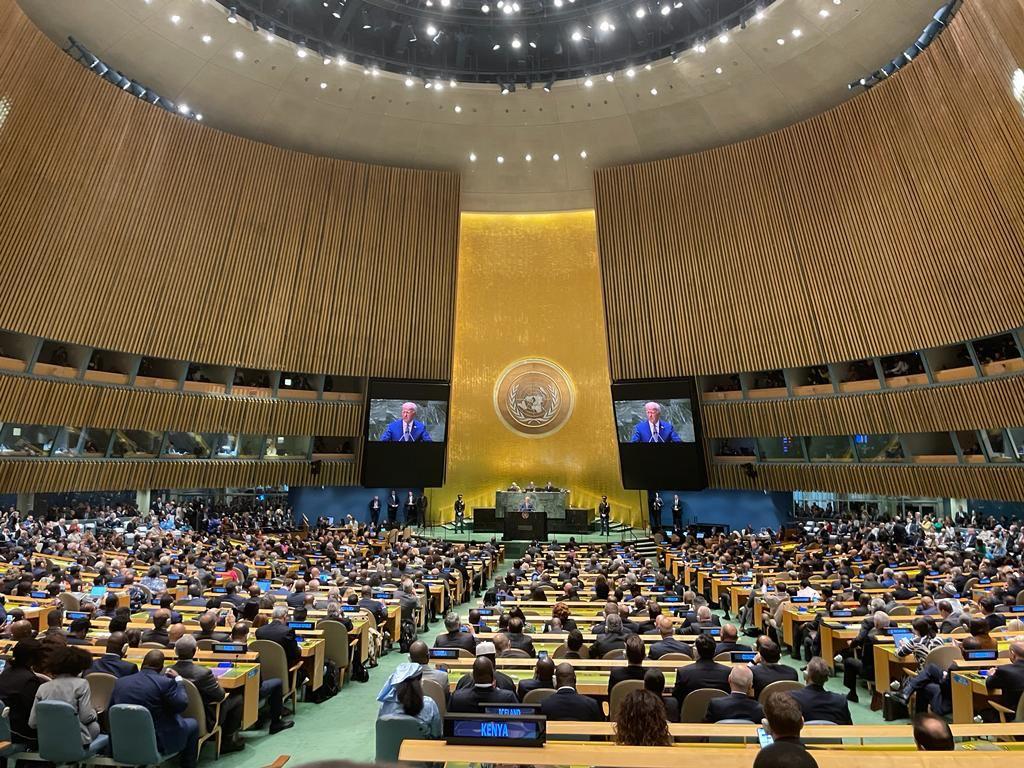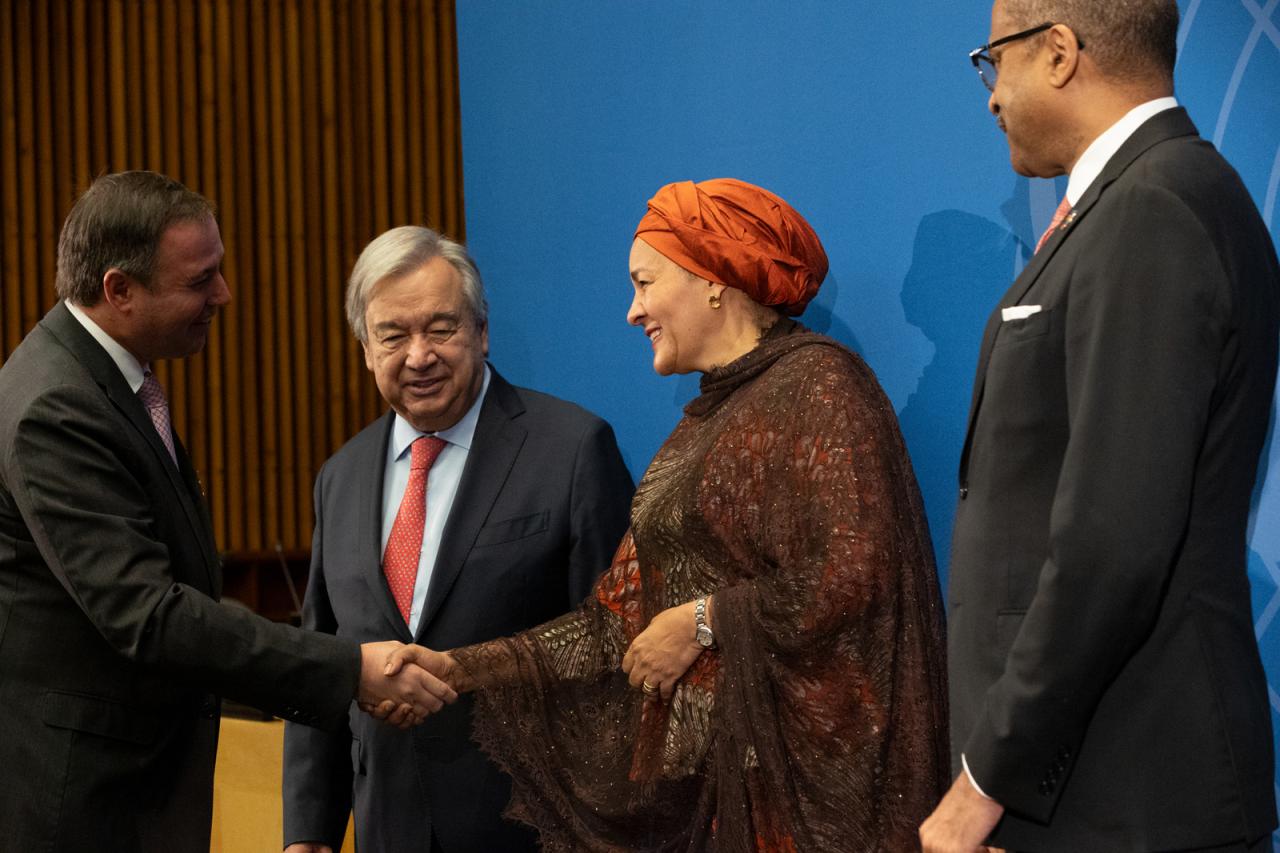 From left to right: António Guterres, UN Secretary-General; Amina J. Mohammed, Deputy Secretary-General; Earle Courtenay Rattray, Chef de Cabinet