Actualité
Coronation of King Charles II & Queen Camilla - Reception at Buckingham Palace
On the eve of the Coronation of Their Majesties King Charles III and Queen Camilla, Their Royal Highnesses the Grand Duke and Grand Duchess were invited to a reception at Buckingham Palace hosted by Their Majesties.
Numerous guests (Heads of State, members of royal families, diplomats) also attended.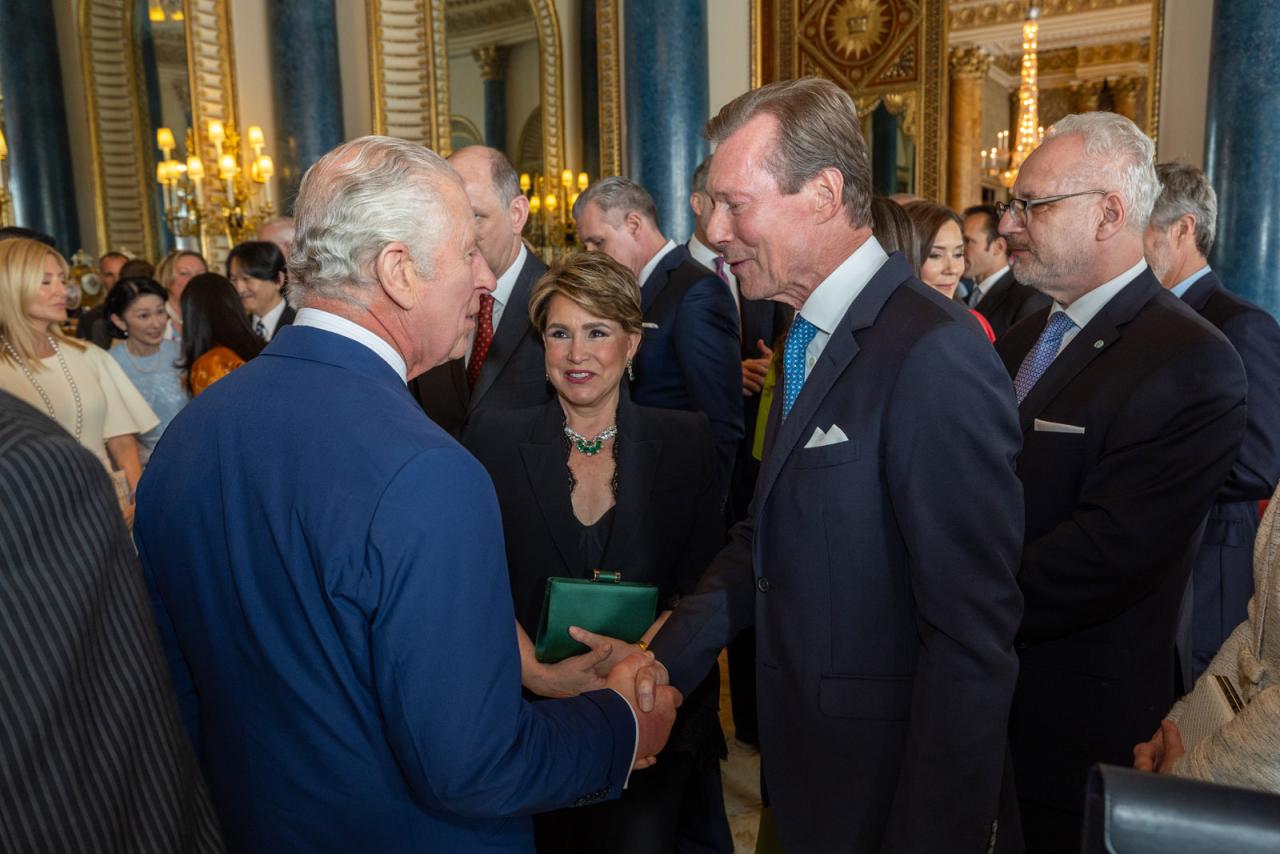 The Grand Ducal Couple met King Charles III at the reception organised the day before the coronation ceremony at Buckingham Palace.