Actualité
Reception for Europe Day in San Francisco
H.R.H. the Hereditary Grand Duke celebrated Europe Day in San Francisco at a reception hosted by the local EU Office.
In his speech, the Prince expressed the positive impact of Europe on the Grand Duchy on many levels:
"
Opening our borders to our European partners was a breath of fresh air, but not only for our economy. The cultural diversity we have reached in Luxembourg, with resident citizens from over 170 Nations, has had a positive impact on the whole of our society. It opened our minds, raised curiosity and reduced biased opinions.
"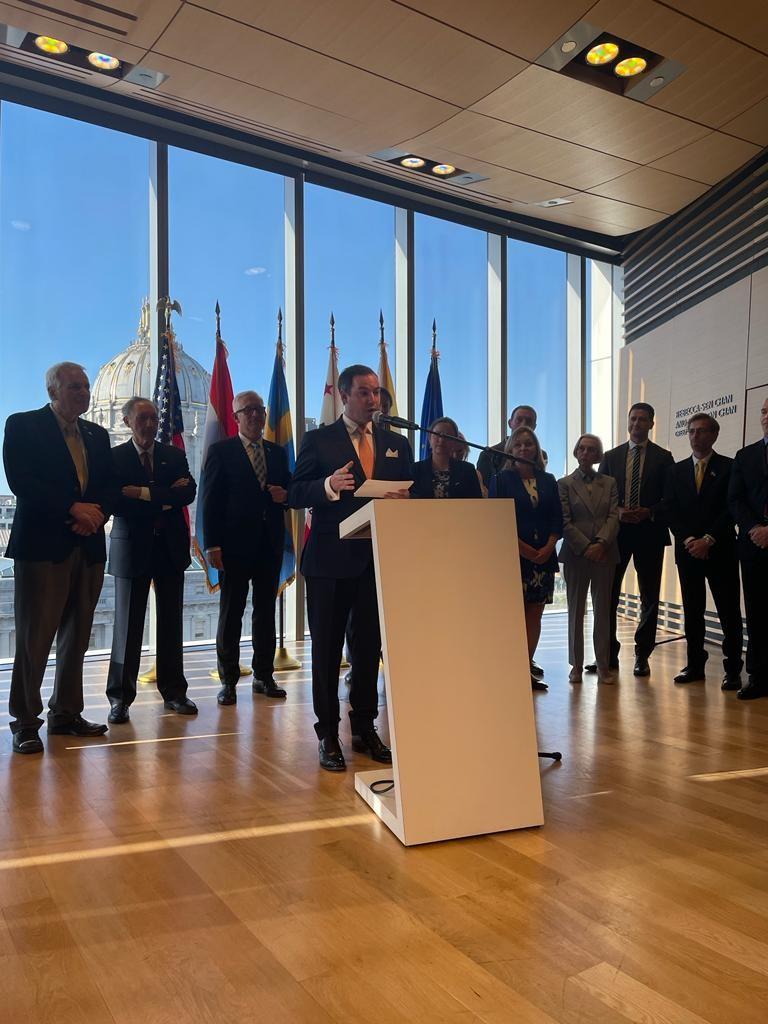 "
As it stands, Europe and the United States are more than allies bound by NATO, more than business partners driven by the most dynamic economic relationship in the world. We are like-minded partners sharing values as democracies, as open economies and as inclusive societies… A stronger Europe is a stronger partner for the United States.
"