Actualité
Economic mission to Canada - Second day
HRH the Crown Prince, along with Mr Franz Fayot, Minister of the Economy, and the large delegation of Luxembourg companies accompanying them, continued their economic mission to Canada. The Prince left yesterday afternoon to join the festivities held to mark Luxembourg's National Day.
Presentation of the 'Collision' Conference
The 'Collision' Conference is one of the world's largest technology innovation fairs. Running from 20 to 23 June, the event draws nearly 32,000 participants from a wide range of industries, including some 1,250 start-ups and over 800 investors. For European start-ups, the conference offers direct and privileged access to the North American market.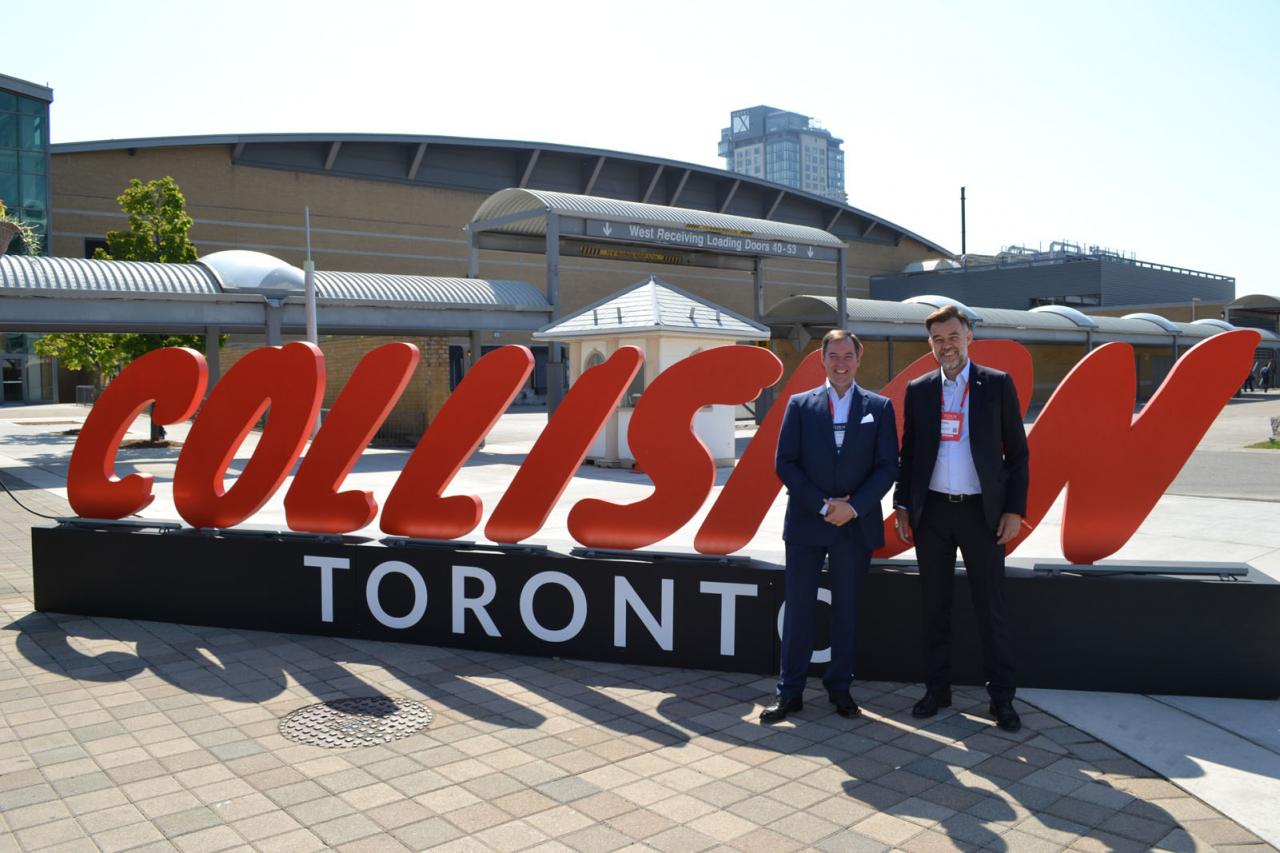 Visit of the Luxembourg pavilion at 'Collision'
For the first time, Luxembourg has set up a national pavilion to promote the country's capacity for innovation, through the participation of five young innovative companies. The Prince and the Minister had the pleasure of meeting the five start-ups (A352, Passbolt, No Big Deal, Modus 3, InvestSet).
After constructive discussions, HRH praised the ambition and spirit of these young Luxembourgers.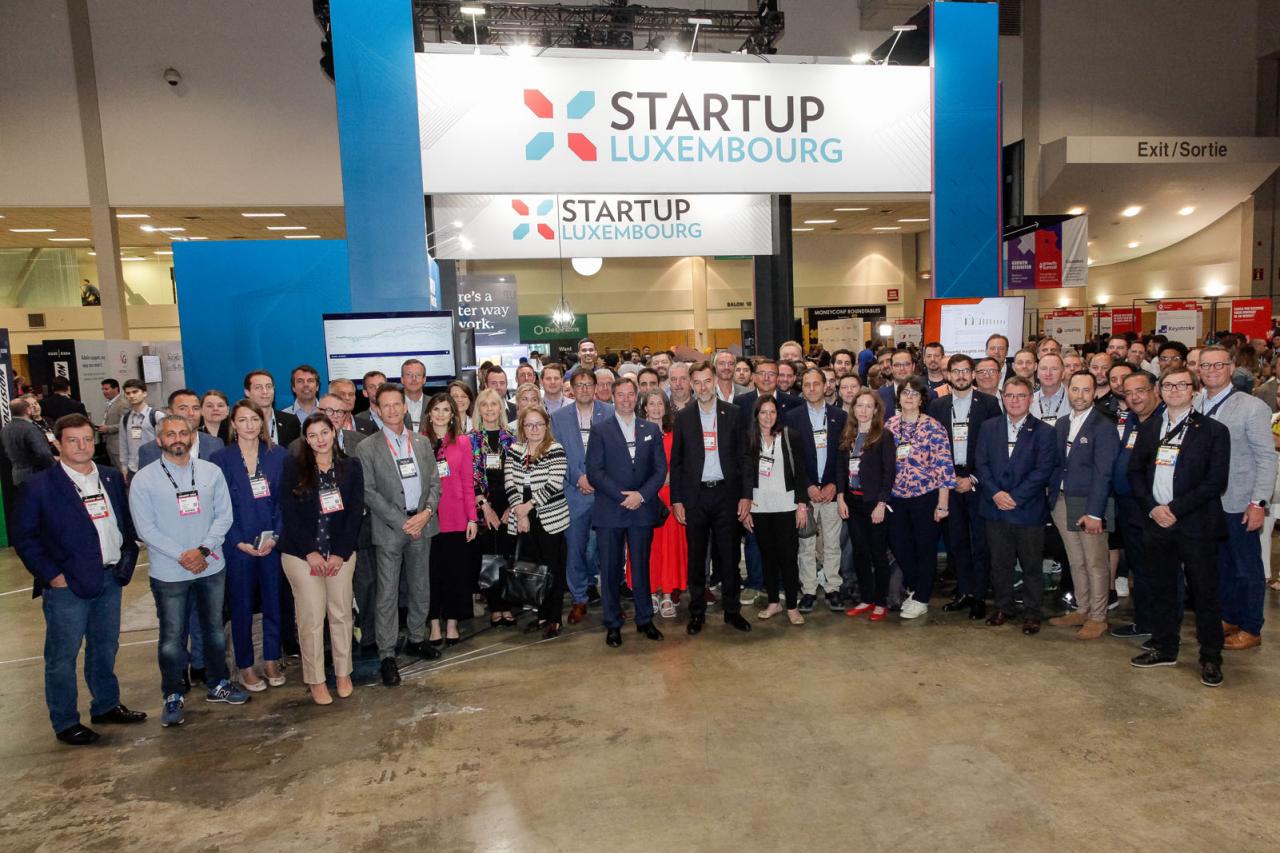 Four key Luxembourg structures (Luxinnovation, HOST, LCI and LHoFT) also made the trip to Toronto in order to promote the advantages of the start-up ecosystem in the Grand Duchy. The country is particularly dynamic with more than 500 young innovative companies invested in Clean Tech, HealthTech, FinTech, Space, Industry 4.0 and Cybersecurity. This success is largely due to the support of public and private incubators.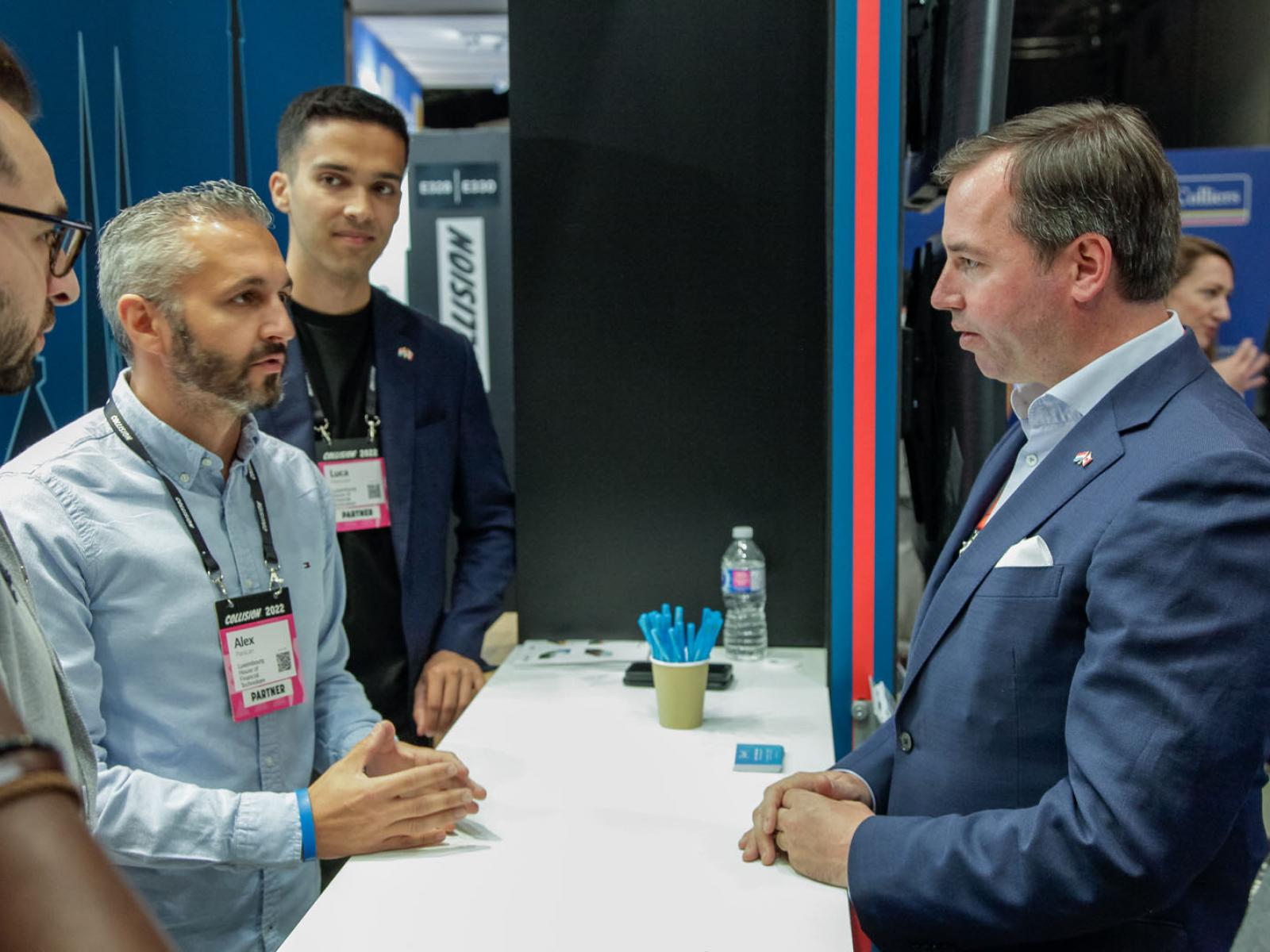 © Doug Nicholson Images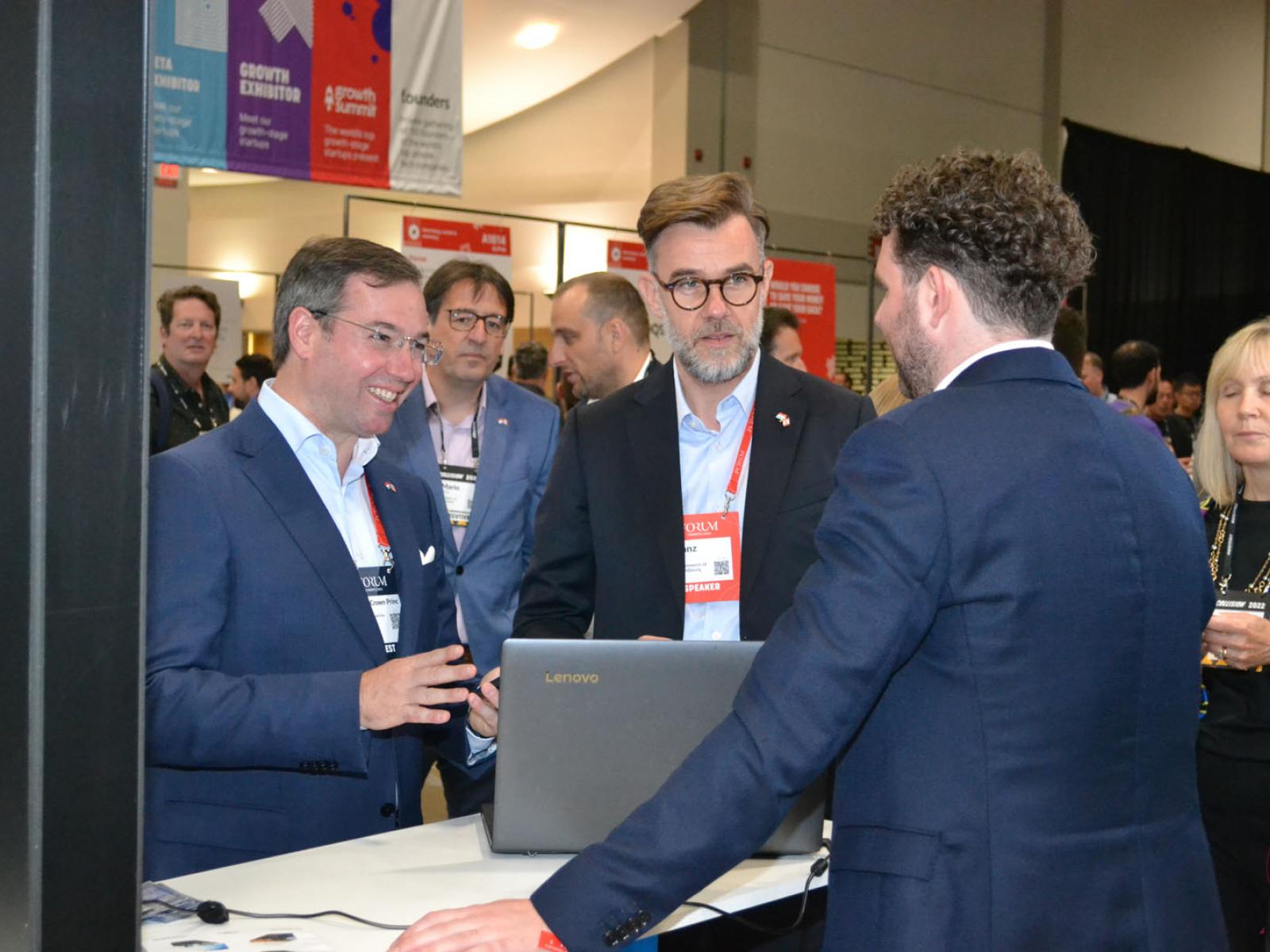 © Ministry of the Economy
Interview with the creator of ''Collision'' and the 'Web Summit' Paddy Cosgrave
During the event, the Prince and the Minister also spoke with the co-founder and managing director of 'Collision', Paddy Cosgrave. The latter, spurred by the success of his other conferences, talked about the development of his network of 'Tech' events in Asia and South America. The Luxembourg start-up ecosystem and collaborations were also discussed.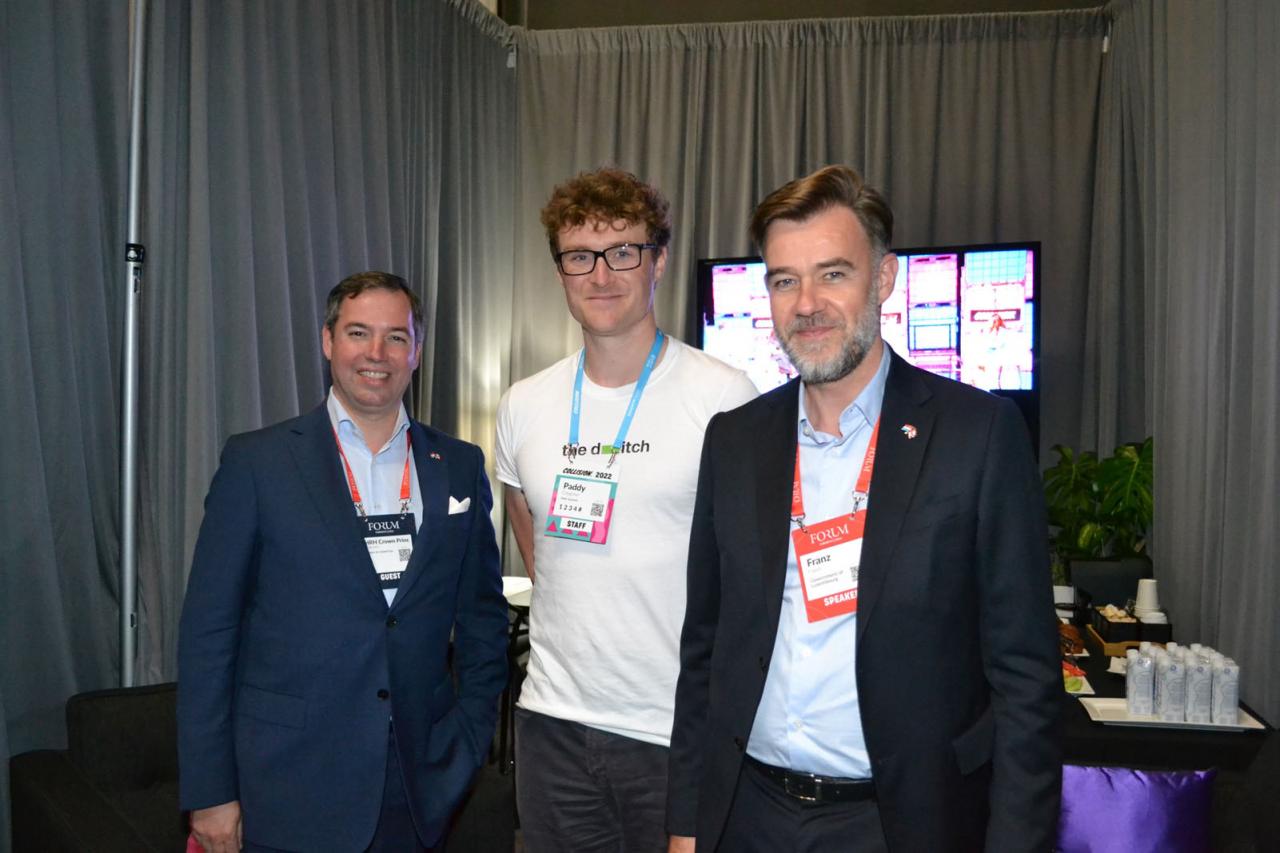 Meeting with Mr John Tory, Mayor of Toronto
In the afternoon, Prince Guillaume and Minister Fayot met with the Mayor of Toronto, Mr John Tory, at the Quebec Region's stand. Together, they talked about their vision of an increasingly intelligent and sustainable city of the future. To finance these so-called 'green' projects, the guests presented sustainable finance, an initiative pioneered by Luxembourg.
In this model, new environmental, social and governance criteria (ESG) are added to the investment decision-making process, which no longer depends solely on return and risk management.