The Grand Ducal Family
H.R.H. Grand Duke Guillaume IV
22 April 1852
in Biebrich on the Rhine, Germany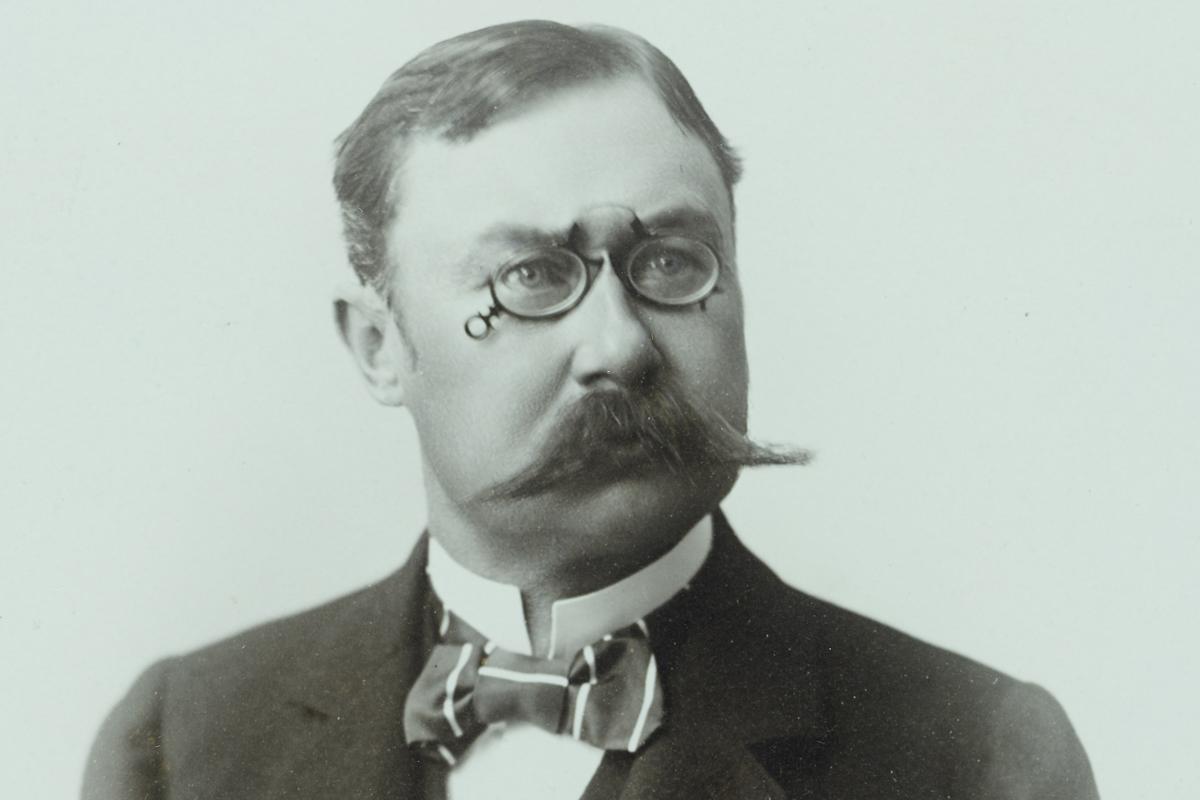 Biography
Guillaume IV, Grand Duke of Luxembourg, Duke of Nassau, acceded to the Throne of the Grand Duchy after the death of his father, Grand Duke Adolphe, on 17 November 1905. His reign lasted barely 7 years, as he died on 25 February 1912.
He was married to Princess Maria Ana of Braganza. They had six daughters: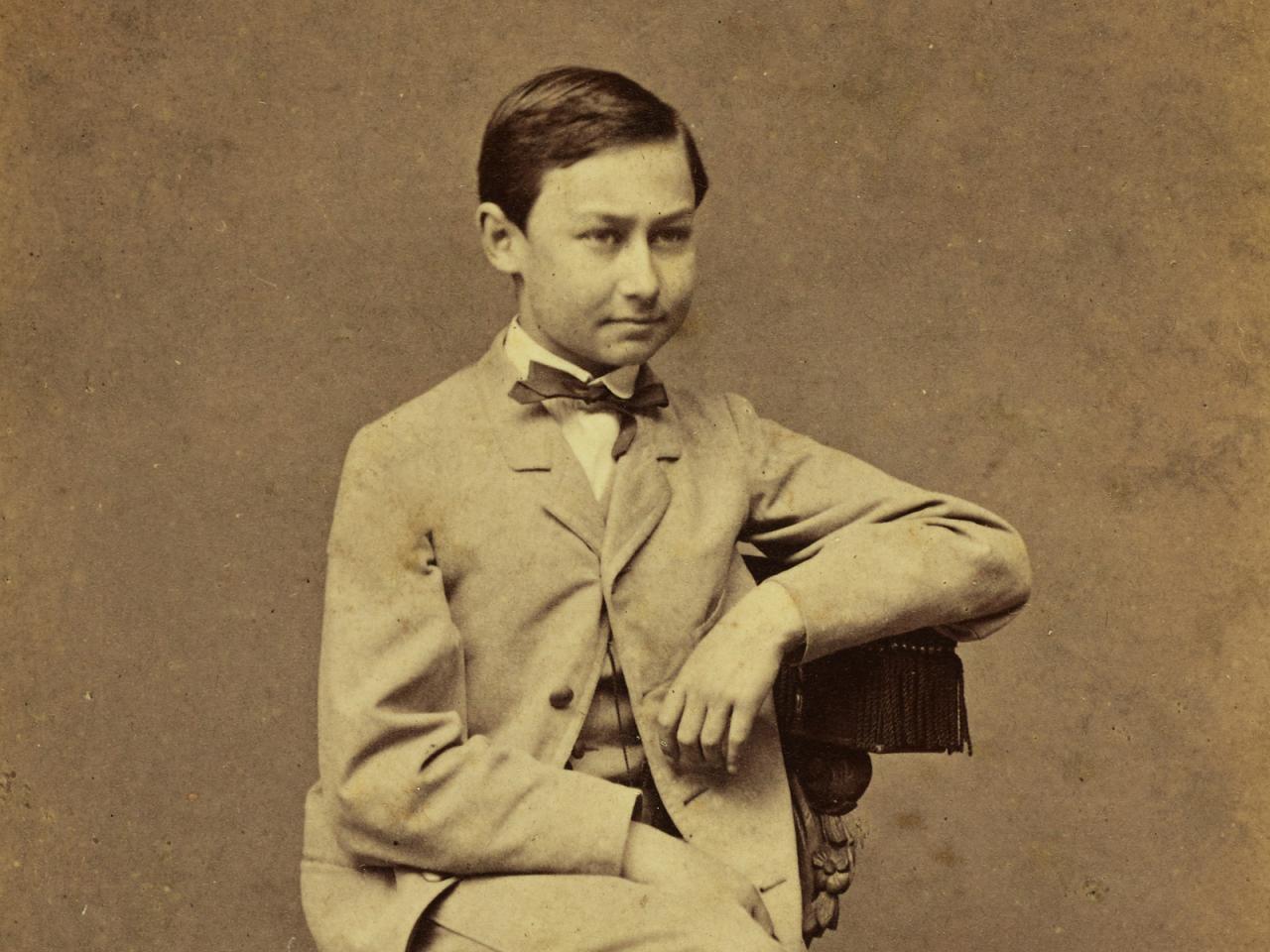 Portrait of the young Crown Prince Guillaume IV of Nassau
Guillaume's early years and preparing for his future role as heir to the Throne
Guillaume was the eldest son of Duke Adolphe and Duchess Adelheid Marie. Losing the Duchy of Nassau to Prussia at the age of 15 left an indelible mark on him and he shared the fate of his parents of being uprooted. He decided to pursue a military career and received his officer training in Dresden. Starting as lieutenant, he rose to the rank of honorary major general in the Austrian army between 1871 and 1888. Eager to decide freely on his future, he then left active service.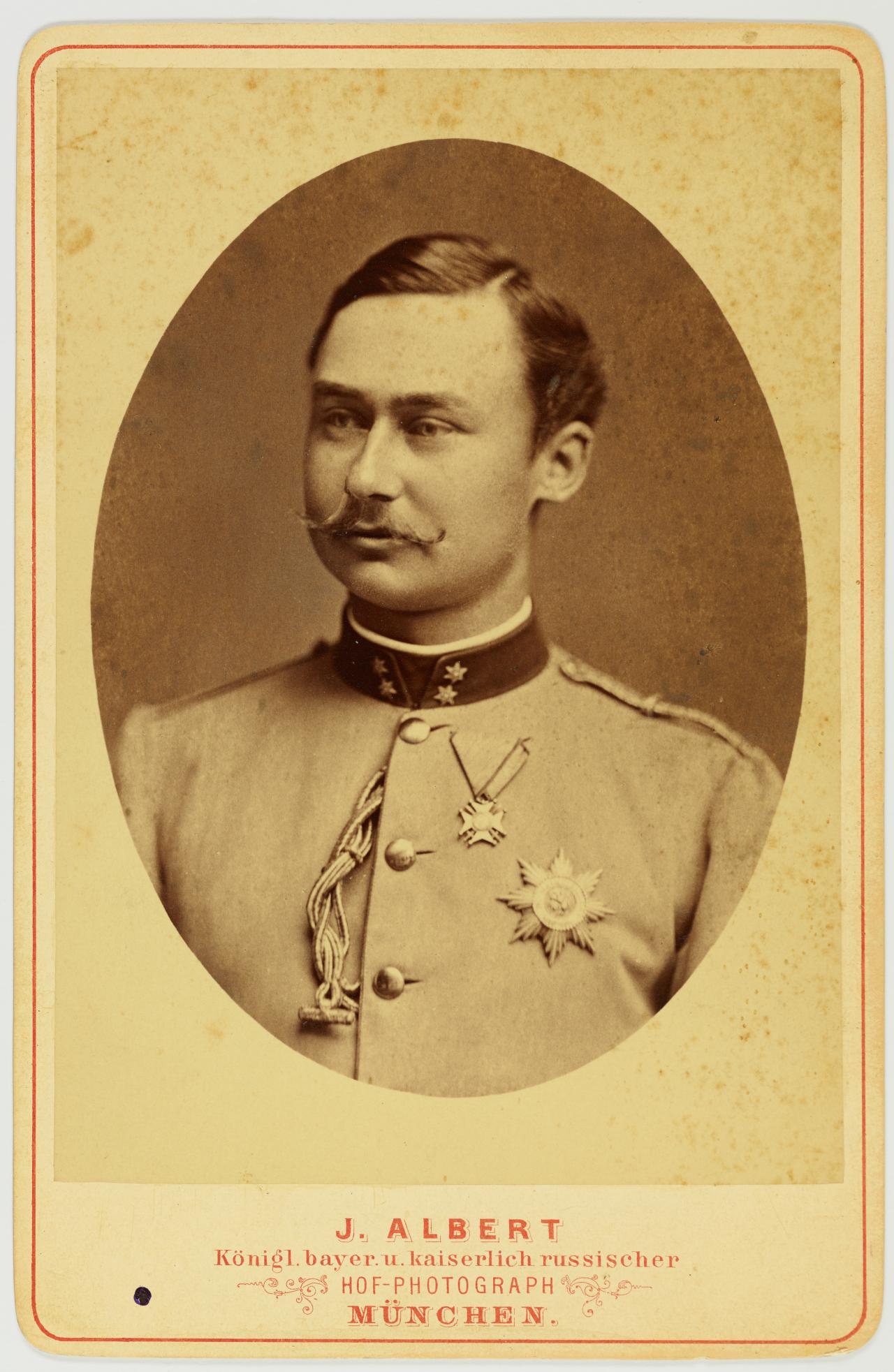 Portrait of Crown Prince Guillaume IV of Nassau in Austrian military uniform
In 1884, after his father became the heir to the Throne of Luxembourg, Guillaume started to prepare for his future role. In the spring of 1889, when Duke Adolphe became Regent, he accompanied him to Luxembourg as the future heir to the Throne.
With his father's accession to the Throne in 1890, Guillaume became Crown Prince of Luxembourg. He quickly gained the sympathy of the Luxembourg people through his humbleness and affability as well as his friendly and gentle demeanour.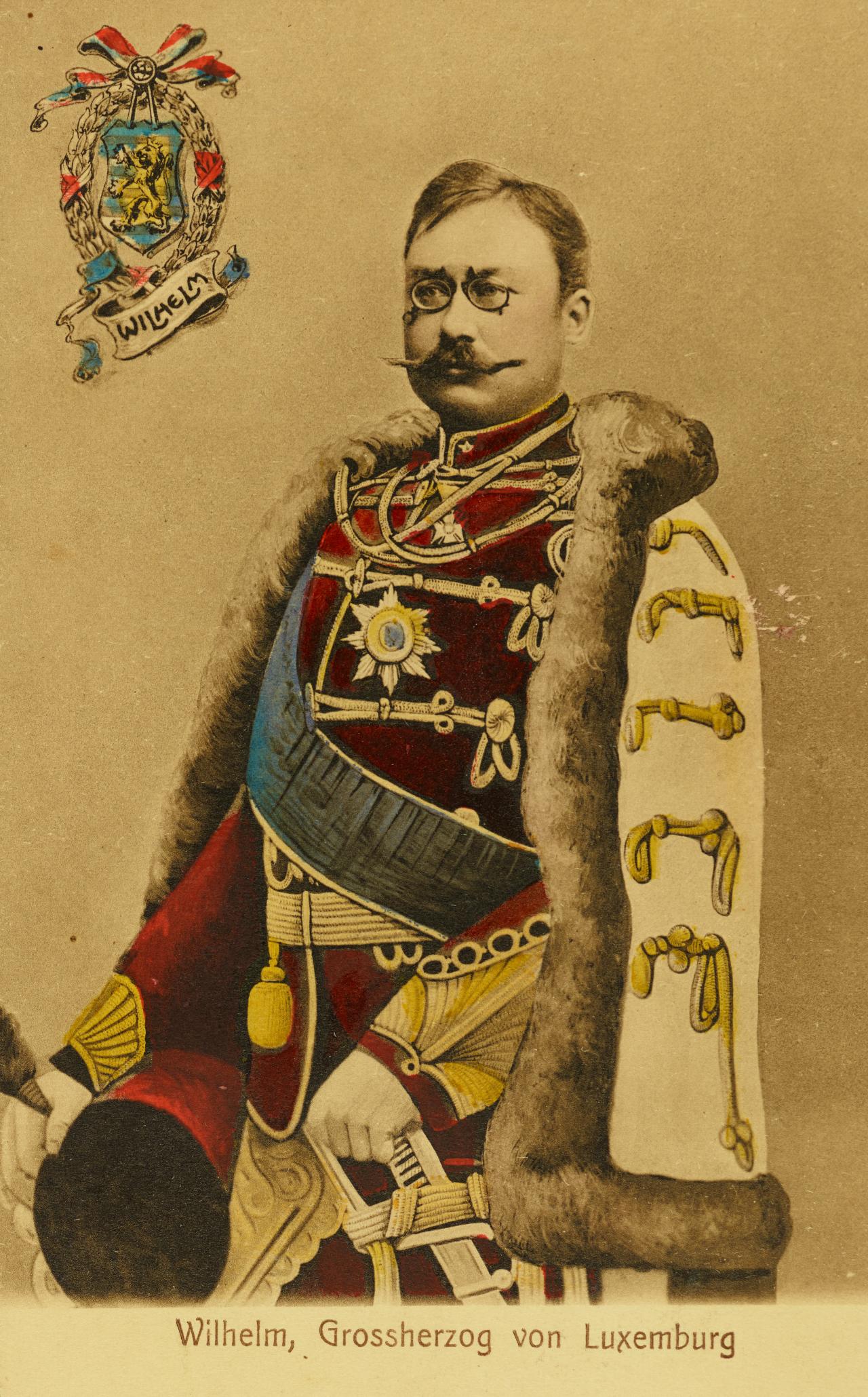 Postcard from H.R.H. Crown Prince Guillaume IV of Luxembourg
Wedding with Princess Maria Ana of Braganza
In 1893, Prince Guillaume married the Catholic Princess Maria Ana of Braganza, Infanta of Portugal, whom he had first met in 1884. The six Princesses resulting from this marriage were all baptised Catholics. In 1904, he hired a Luxembourgish teacher, Ms Marie Knaff, to educate his six daughters. Ms Knaff would go on to form three generations of the Grand Ducal Family in the Luxembourgish language and culture.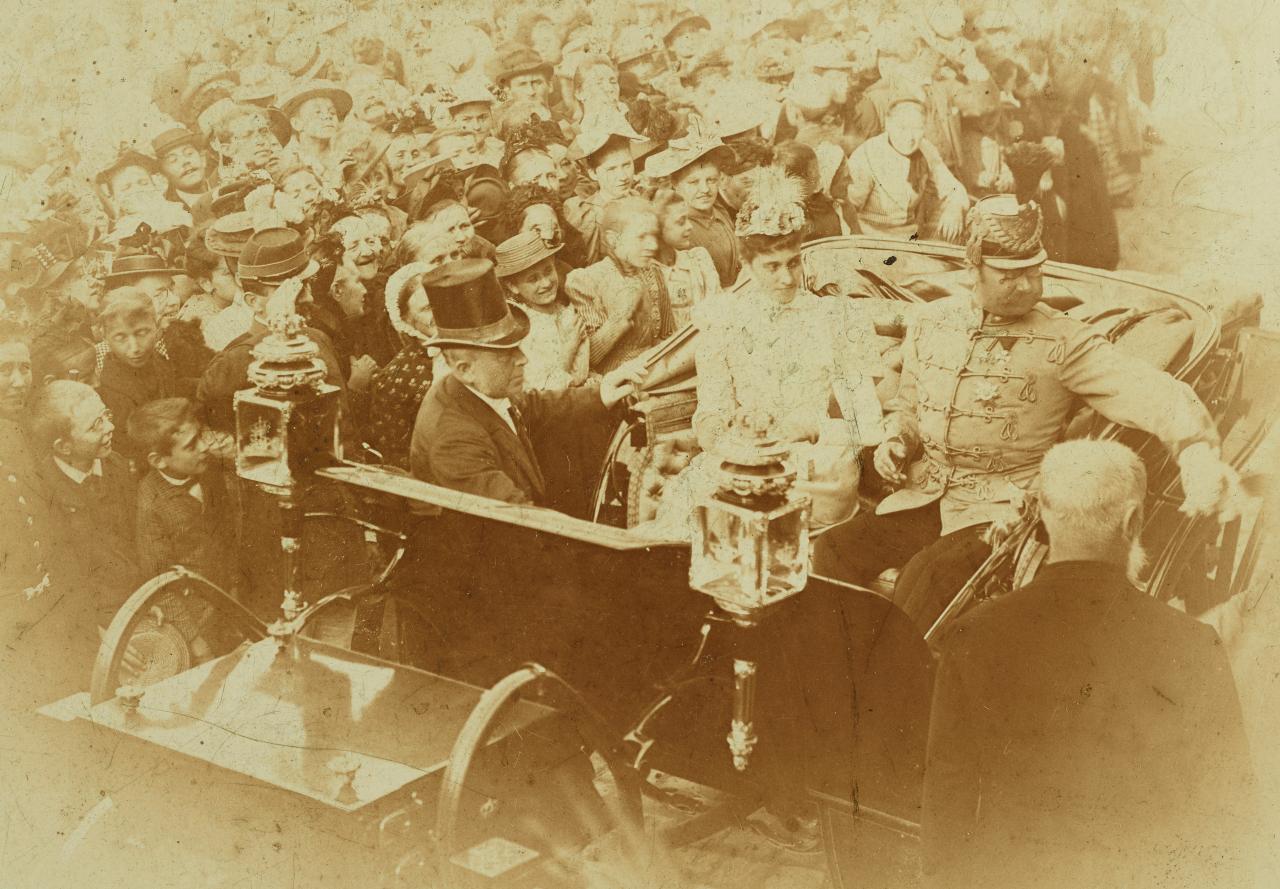 H.R.H. Crown Prince Guillaume IV and his wife, H.R.H. Crown Princess Maria Ana at their Joyeuses Entrées into Luxembourg City
Accession to the Throne of the Grand Duchy of Luxembourg
Upon the death of his father and after three years of acting as Lieutenant-Représentant, Guillaume became Grand Duke of Luxembourg in 1905. On 22 November 1905, he pledged the oath before a delegation from the Chamber of Deputies at Hohenburg Castle. In his speech, Guillaume IV stated: 'As constitutional sovereign, I will stand outside and above political parties. Luxembourgers love their country and its free and ancient institutions. That is why they are all equally dear to me and I must be useful to them all… Tell everyone that my whole life belongs to our beloved Motherland. And in this sense I take up again the proud motto of our old Count John the Blind: 'Ich dien!'.'
However, Grand Duke Guillaume's ill health did not allow him to carry out his mission.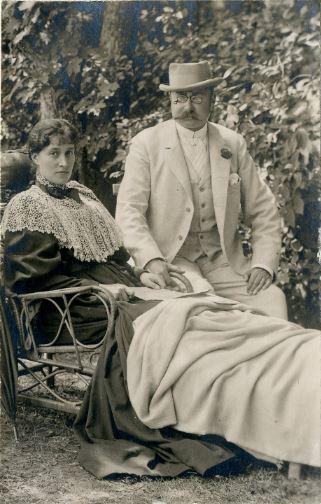 Prince Guillaume IV and Princess Maria Ana
A reign disrupted by declining health
After suffering a second serious stroke at the beginning of 1906, Guillaume IV was only able to spend a few months in the Grand Duchy. He visited in October of the same year; two shorter stays followed in 1907, before he required extended periods of rest abroad.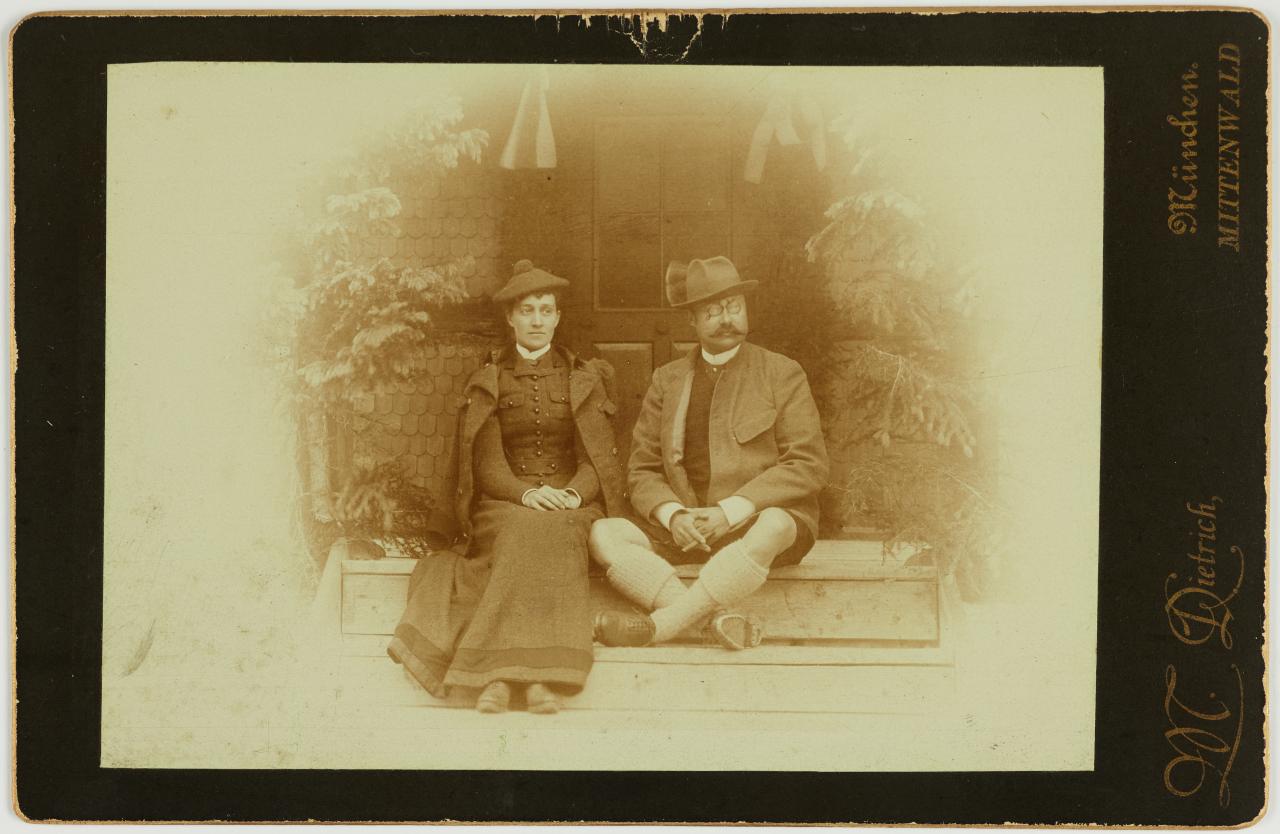 Prince Guillaume IV and Princess Maria Ana
As the hopes of a male heir to the throne were not fulfilled, the male line of the entire House of Nassau was destined to die out. That is why Guillaume IV promulgated an internal law of the House of Nassau in 1907 to confirm his eldest daughter Princess Marie-Adélaïde as heir to the Throne, as well as a far-sighted family statute concerning the internal constitution of the ruling House. After a tense debate, the Luxembourgish Chamber of Deputies recognised the internal law by 41 votes to 7. This also ensured the succession against the pretender to the Throne, Count George of Merenberg, who was living in Wiesbaden. He was the son of the half-brother of Grand Duke Adolphe, Prince Nikolaus of Nassau who had contracted a morganatic marriage with Natalja Pushkina.
Grand Duchess Maria Ana takes the lieutenancy
Because Guillaume IV was seriously ill, Grand Duchess Maria Ana was obliged to become Lieutenant-Représentant from March 1908, and Regent from November 1908 until Grand Duke Guillaume's death. Berg Castle, located 23 km north of Luxembourg City and which had served as their residence since 1893, was largely rebuilt between 1907 and 1911. In September 1911, Guillaume IV returned to the castle, terminally ill, and died there in 1912.
The death of Guillaume IV marks the definitive end of the 800-year reign of the male lineage of the entire House of Nassau. He found his final resting place in the princely crypt of Weilburg.
As Grand Duchess Marie-Adélaïde was a minor at the time of the death of her father Guillaume IV, Maria Ana, the Grand Duchess' mother, remained Regent until her daughter came of age on 14 June 1912.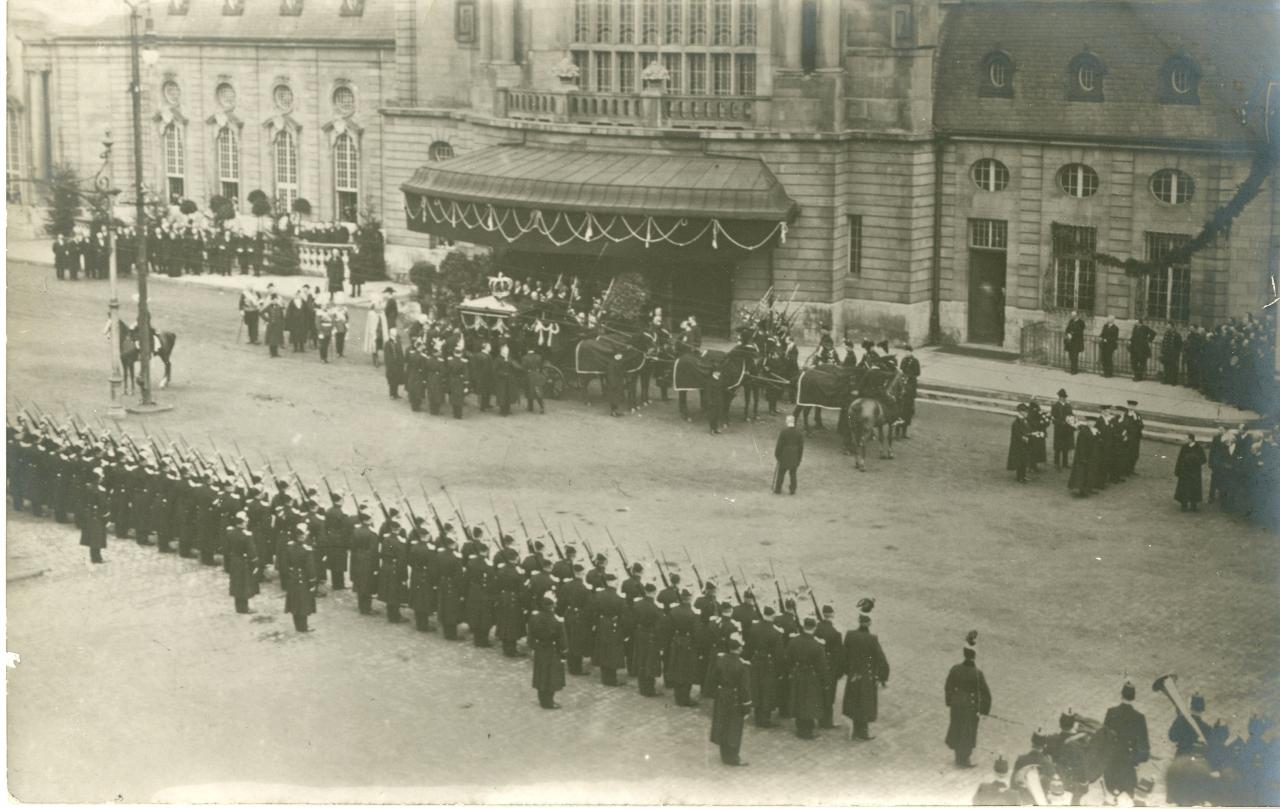 Funeral of Guillaume IV at Luxembourg Central Station
Grand Duke Guillaume IV in pictures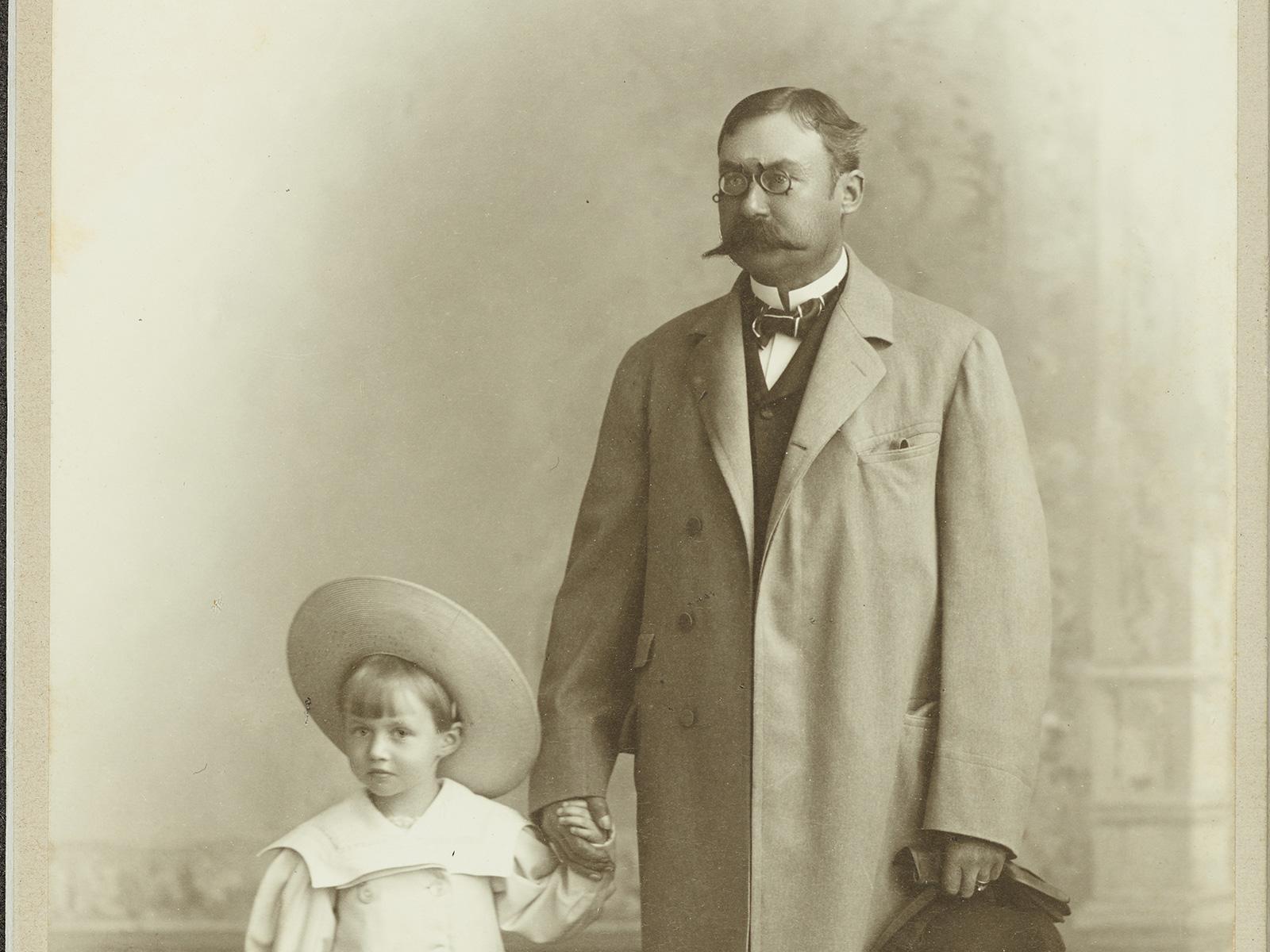 © Photographic collections / Maison grand-ducale de Luxembourg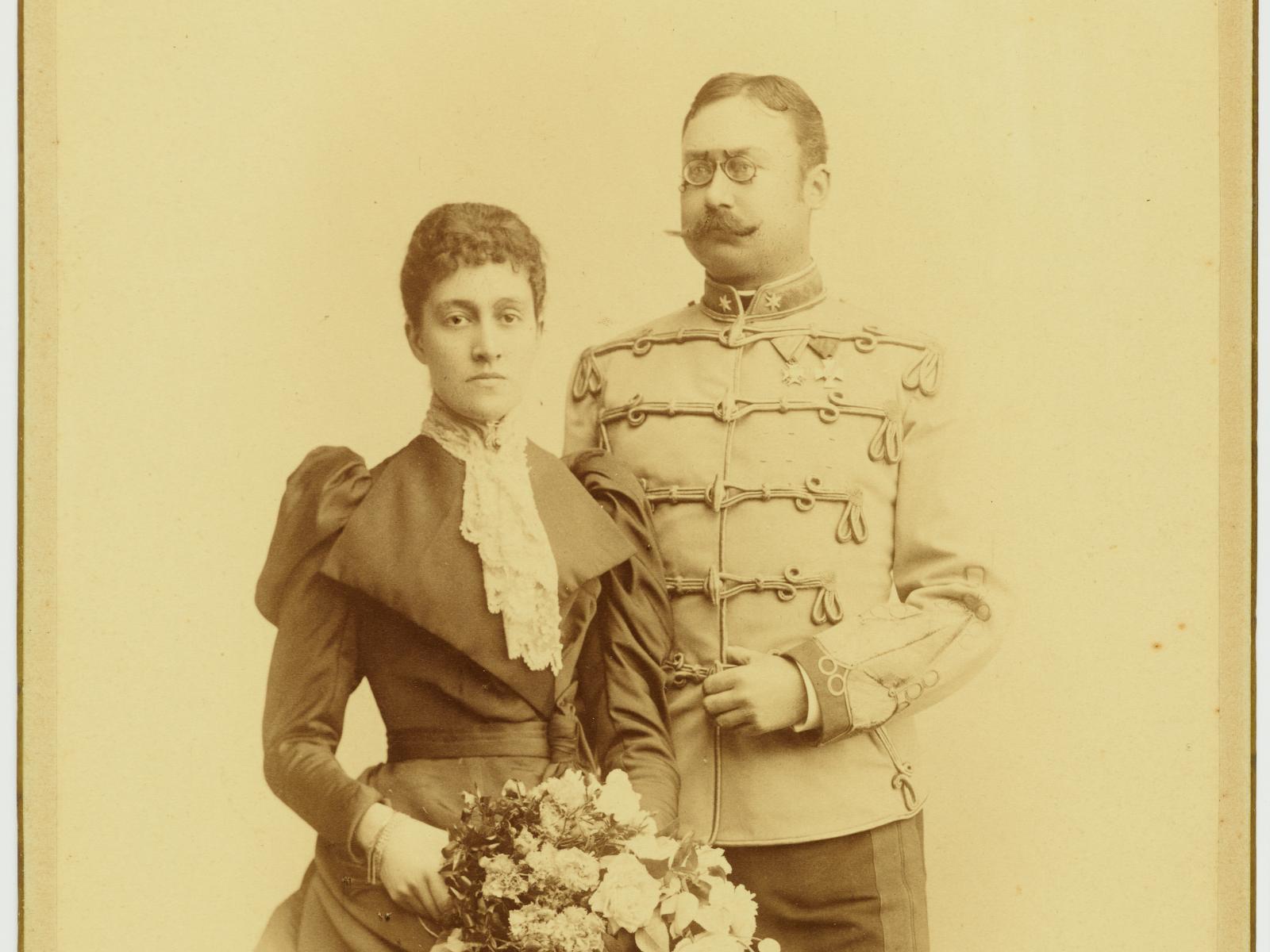 © Photographic collections / Maison grand-ducale de Luxembourg
Grand Duke Guillaume IV and Grand Duchess Maria Ana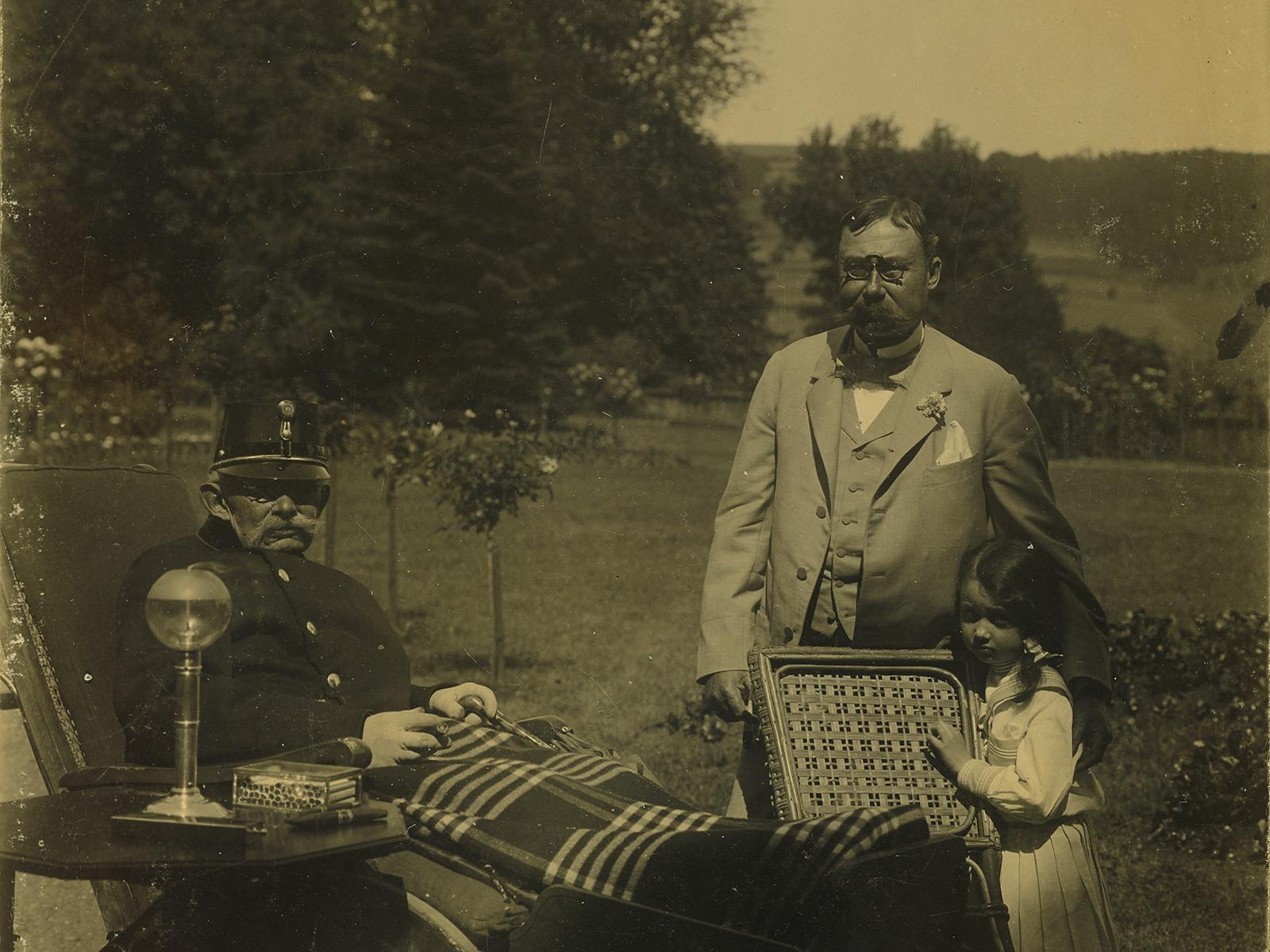 © Photographic collections / Maison grand-ducale de Luxembourg
1902: Grand Duke Guillaume IV and his father Grand Duke Adolphe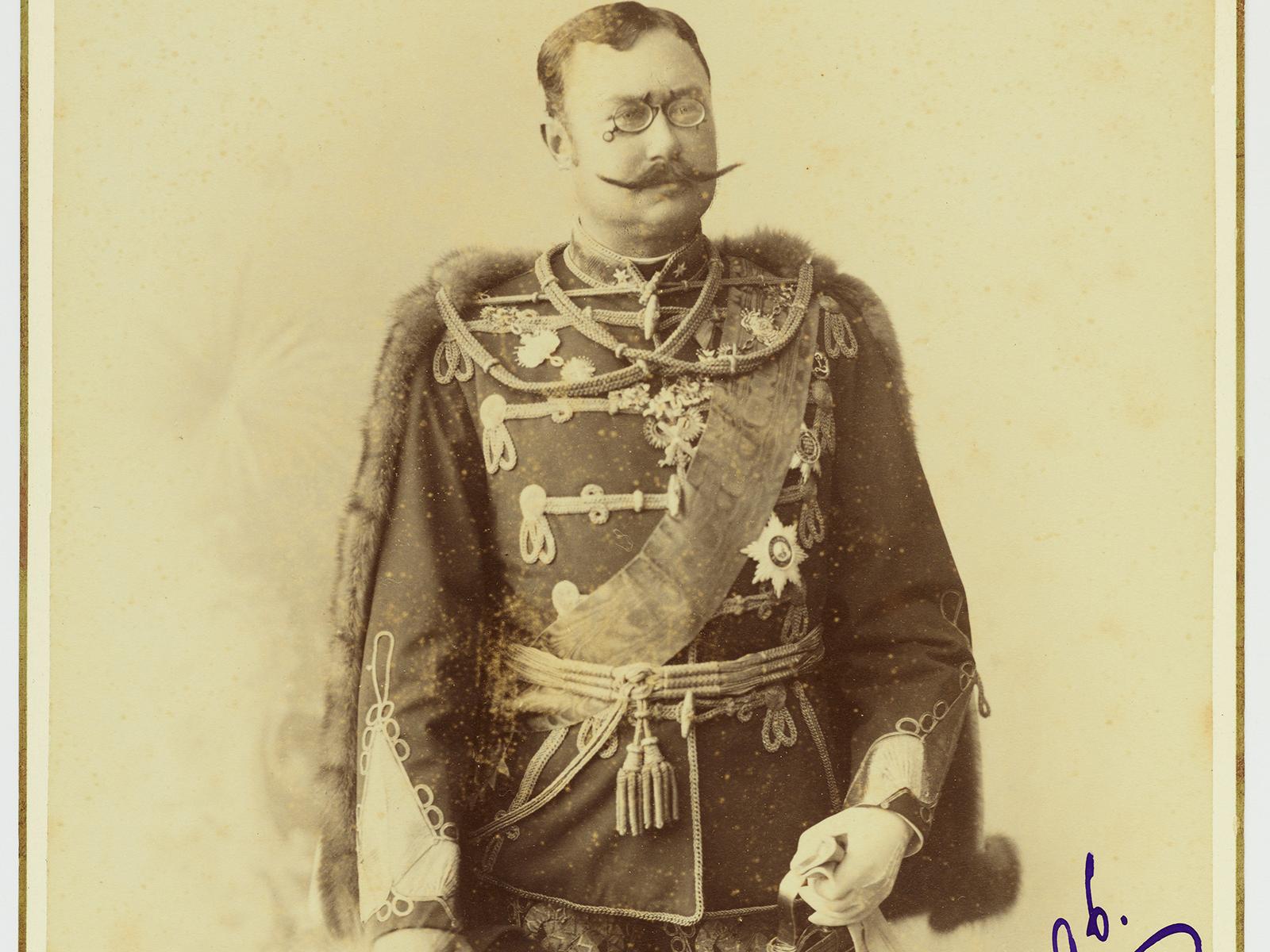 © Photographic collections / Maison grand-ducale de Luxembourg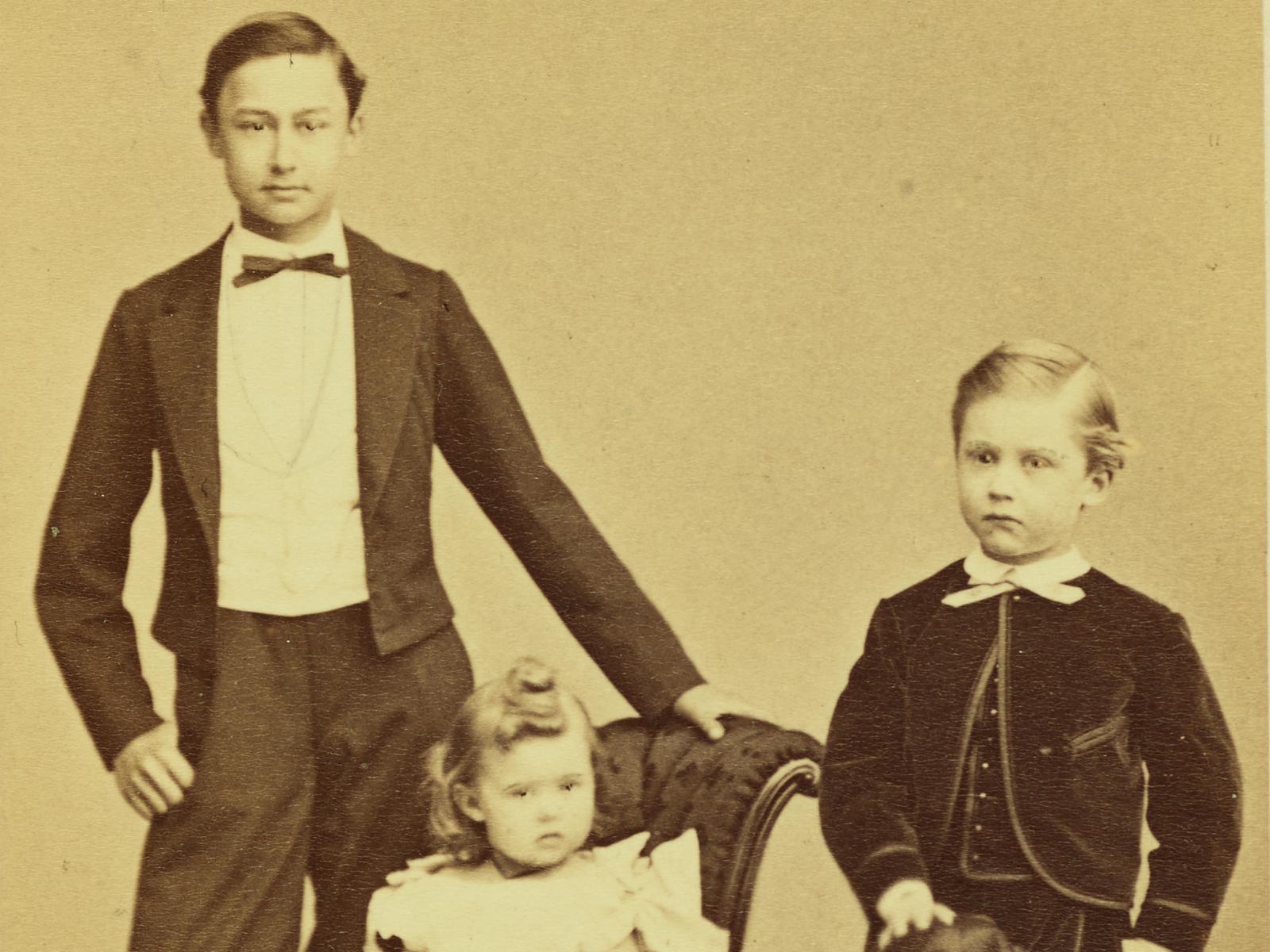 © Photographic collections / Maison grand-ducale de Luxembourg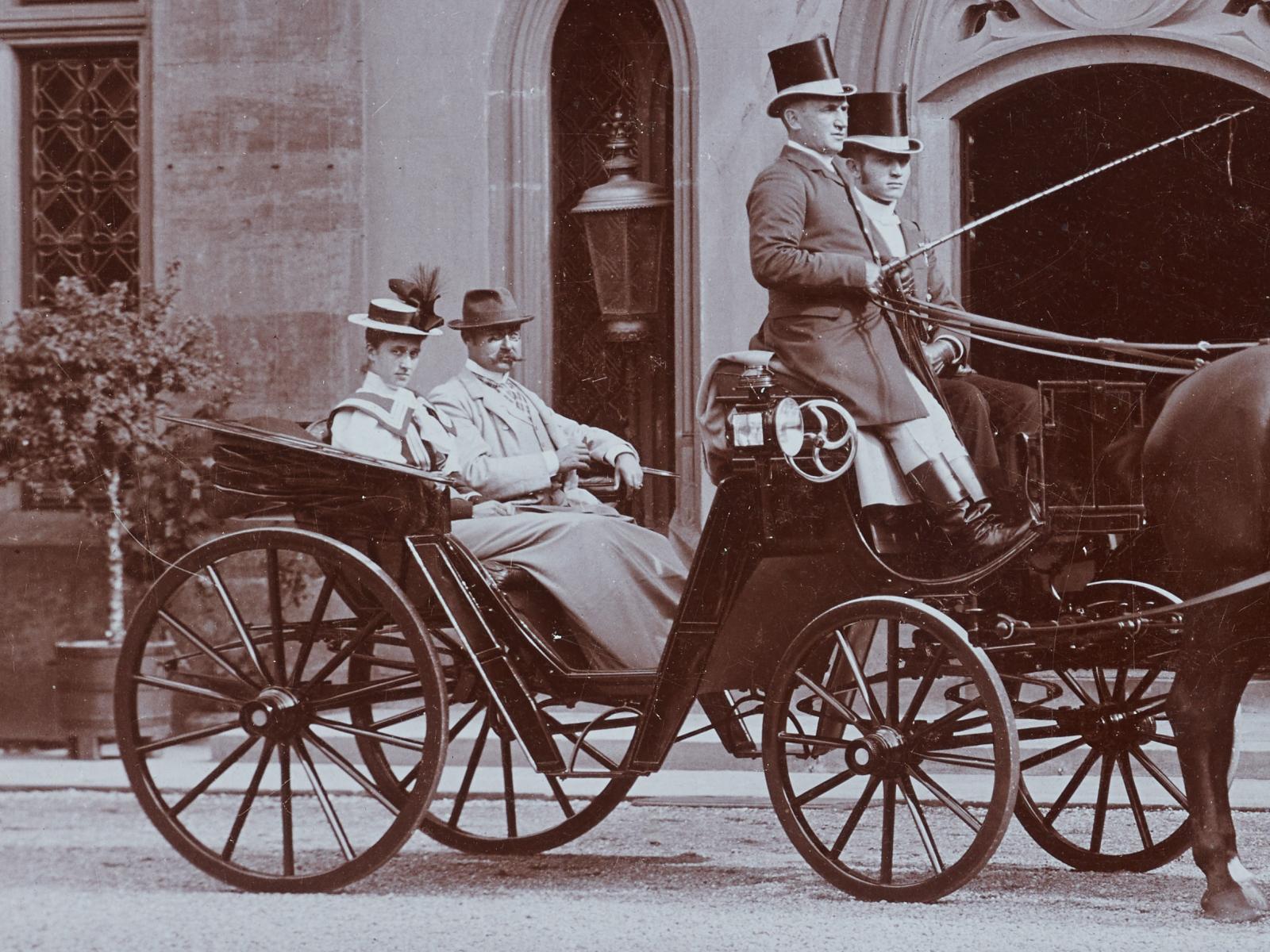 © Photographic collections / Maison grand-ducale de Luxembourg
Grand Duke Guillaume IV and Grand Duchess Maria Ana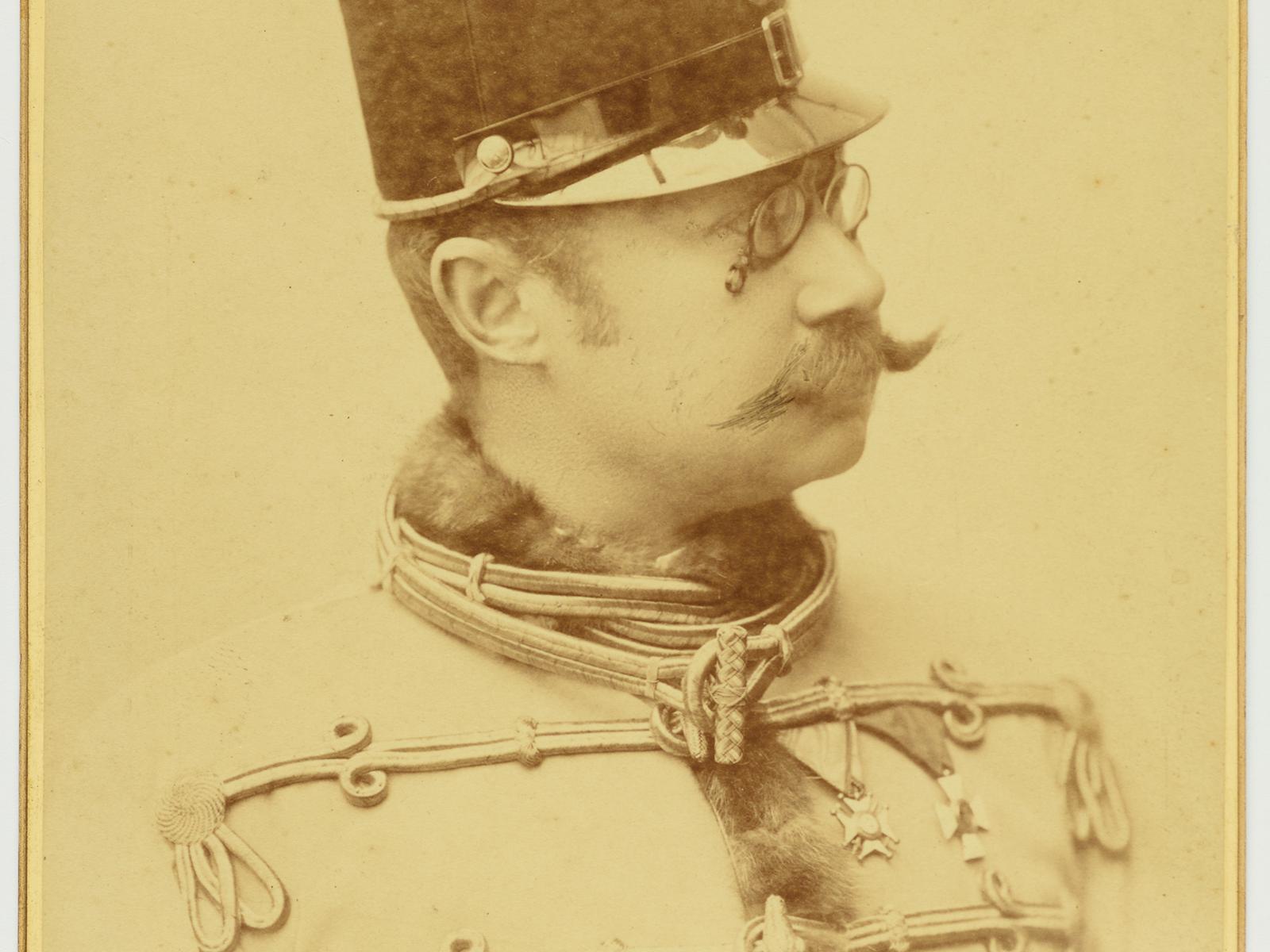 © Photographic collections / Maison grand-ducale de Luxembourg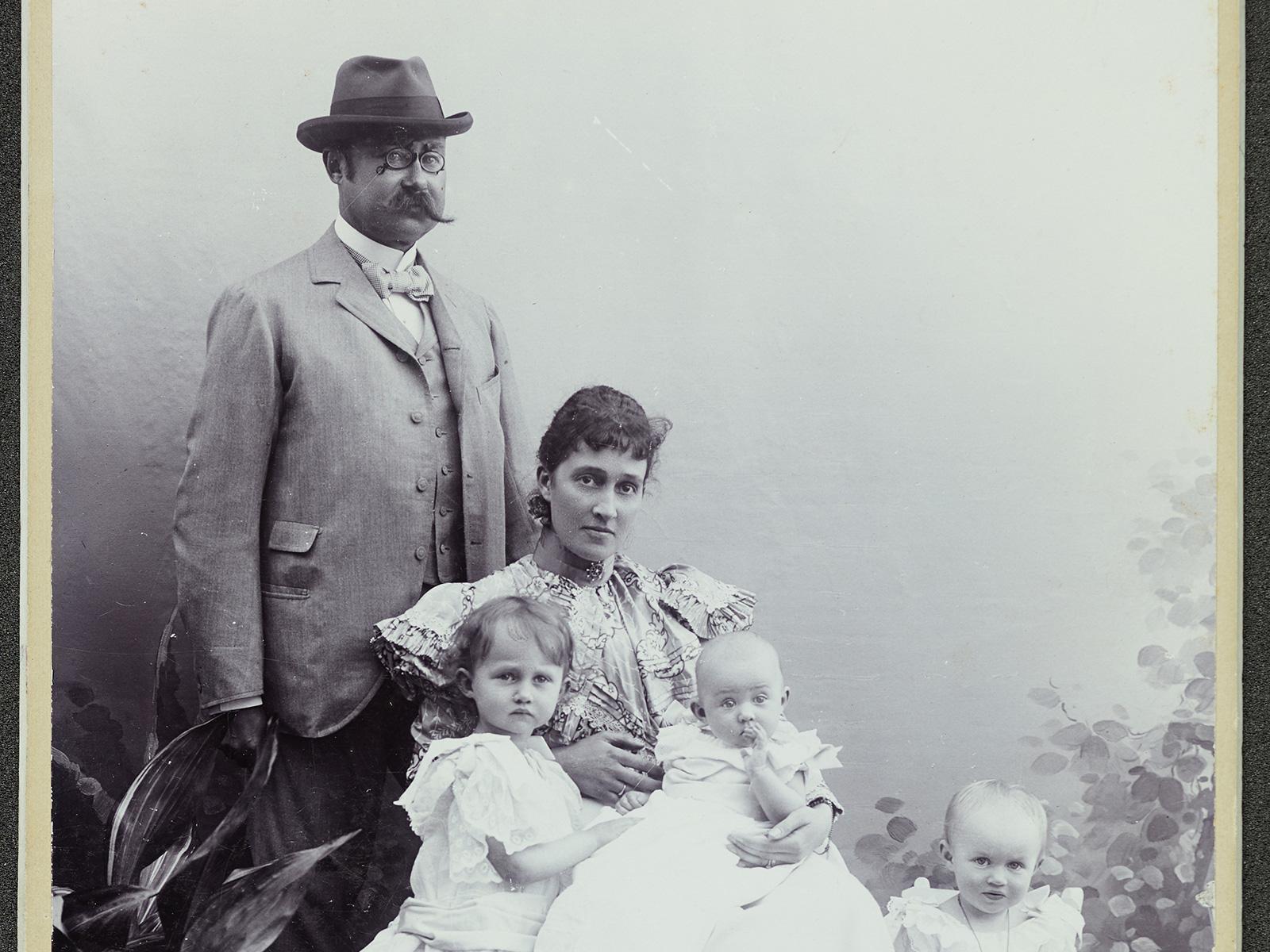 © Photographic collections / Maison grand-ducale de Luxembourg